Create Course-Monday May 17th 2021 "Focus this Month is HEALTH" $25
CREATE is a power packed experience to expand your Consciousness , for Energy clearing and Balancing and to Create in a Conscious manner.
About this event
3 packed hours! MONDAY May 17th 2021 4:00 pm - 7:00 pm PST
($25 Canadian Dollars suggested Donation)
Exciting News.............This Month the Focus is on Health.
CREATE with Tejasaji Guide our Oneness Guide
Create is a power packed experience of self-discovery and bringing our inner and outer perceptions into coherence. We are all incredible creators. However, we generally create in an unconscious manner, producing haphazard or undesirable results. Often, we fail to achieve the desires of our hearts because of programs and conditioning. In this course, we will experience:
• Deeper awareness of how our emotions are affecting our ability to CREATE
• Shifts in consciousness
• Energy clearing & balancing
• Gifts and Miracles
In this course ancient sacred practices, powerful teachings, meditations led by an awakened teacher prepare us for a powerful transmission of light so we can CREATE Abundance in all areas of our lives.
CREATE course is unique...
 Learn how programs in the subconscious mind control and limit your life.  
In three short hours, go beyond intellectual knowledge to incomparable transformation and mystical experiences.  
Rise above the blocks to a successful, empowered, happy life. 
Do you find yourself repeating the same patterns?
 It's not your fault...
 The programs in the mind are like the "Matrix" – a silent, hidden controller.
 They result in a stressful experience of everyday life.
 Access the power of Enlightened Masters Break free from deeply ingrained patterns, Learn the importance of coherence between thoughts, feelings and results, Discover spiritual shortcuts to overcome your biggest challenges, Rewire your brain to work for you rather than against you, Ignite your superna                                                                                                                              Register Now!!!
This course will be taught live ONLINE from India. It is an incredible opportunity!
Monday May 17th 2021 4:00 pm - 7:00 pm PST
Online Class
TICKET PRICING:
Eventbrite Suggested Donation
Canadian Dollars $25
By Donation @PayPal friends and family link DLV3000@gmail.com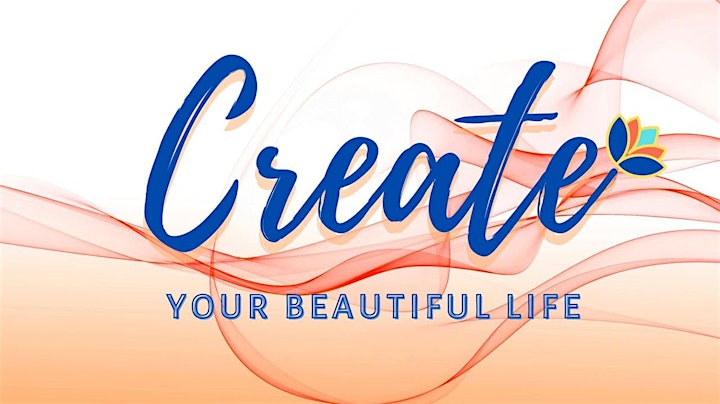 ** YOU WILL NEED AN INTERNET CONNECTION TO ACCESS THE MEETING ONLINE **
The program will start promptly across North America at 4:00 PM PACIFIC Time.....with several organizers from North America, New Zealand and Australia connected to their individual groups enabling a smooth process for all. Please log in by 3:30 PM and be back by 3:45 to settle in and receive instructions.
We will have a power packed 3 hours of Teachings, Meditations, and Ancient Sacred Technologies for Awakening and Creating.
You'll receive an email with a Zoom link and more information shortly before the event.
Please email DLV3000@gmail.com if you have any questions or if we can support you in any way.
Very happy to be on this journey with you!
SEE Testimonials from the first Create event below:

Testimonials:
Recent: From Christine
Dear Dyhana Ma, I just want to give you a feedback. As we listened to this special mantra at the end I nearly was knocked out. Huge. After this CREATE course I really felt PEACE inside of me the whole day and still. I cannot thank all the organizers enough- SriAmmaBhagavan for all the events and also all the EKAM events which are all bringing a change slowly, sometimes we cannot recognize or notice them at all - but every time a change takes place. In deepest gratitude to you and all the organizers who make these events available to watch via Internet. How BLESSED WE ARE cannot be described. I find no words. I am just grateful for the PEACE and the KNOWING that I will accomplish my task to serve all souls no matter what.
In deepest gratitude for your service and your love and your caring - YOU ARE AMAZING.Christine
Past Testimonials:
1) From Pam:
That was super sonic Amazing! I have been on this spiritual path for so long and have done every course out there. thought I was done. I thought I had arrived. I had no idea this monumentous Block inside of me. I thought I had already healed past hurts and done all the inner work needed. This was a game changer. My avoidance to those that are close to me, my thinking "I had done it all" was just my own arrogance and lack of willingness to go deeper to the root to the core. I feel completely renewed. I feel completely different. That was super sonic amazing. So many visions and so many mystical insights. Thank you for the tip of writing everything. That last process was earth shattering!!!!!Thank you India, thank you Compassionate Light. Thank you
2) From another Participant: "The Grace knows exactly what you need"....Yes! Since the end of last year Deeksha has been very very gentle and nurturing for me in January. I've been in mourning and deep grief this last month and a half and each Deeksha would clear away some of the pain in my heart, ever so gently. As I move thru the layers and waves I am available to receive more....Sundays course was superpowerful. Even though I understand the teaching of Dependently Arising and Dependently Ceasing I was able to go deeper this time.....Acceptance - different from Understanding...AHA! Forgiveness was huge for me this time around also, at least I know I'm making a dent, layer by layer. During contemplations I felt sensations in my head, my brain....like ice cream slowly melting and covering different parts of my brain, my temporal lobes coming into balance....softening, rewiring. The feeling of expansion was so intense (in a good way) Sunday night even into Monday. Deeksha this morning built upon this.....I am still expanded, my heart is lighter....and that lighthouse metaphor, it's for real! My husband has been feeling 'stoned' all day and can't figure out why 😁 I feel like I've deepened my connection to my Divine these last few days......and the journey continues🙏 So much Gratitude 🙏💫🌈
3) From another participant from the create course:
Yesterday's process was very smooth, I could see the 'under the carpet' things with more ease and peace. My mood and monkey mind were also transformed.
After a challenging 2020 I feel like back in track, full of ideas, inspirations and drive. I feel more happiness and calmness in general. I see how much I felt unworthy and insecure in my past.It's like I'm finding a new sane balance.
And I'm so very grateful to all the Deeksha sessions and processes I've done, by seeing who I am I can be a better artist, more authentic and vulnerable.
Thank you Sweet Divine, Sri Amma Bhagavan, unstoppable Tejasaji and precious Taylor!🙏🏽🙏🏽🙏🏽🙏🏽🙏🏽🙏🏽🙏🏽
4) From Francesca:I came to the course because there's one area I am definitely stuck in my life. It seems like I've been stuck in this area forever. The cause of this was something I didn't even realize. A dam of tears broke open a quantum and undeniable release. Something I had absolutely no idea. The course delivered. Thank you, very grateful.
5) Thanks to AmmaBhagavan for this experience
Sri Bhagavan said once to us: "There is no suffering in Creation".
Initially I could not find any truth in it. Then, Bhagavan taught us how to experience sadness or suffering. He said that what we are going through a psychologically suffering of the hurts, insults, Shame, guilt, etc., by covering them up, defending ourselves, and proving right and wrong. (This is nothing but a play of the mind which escapes from an ACTUAL experience of anything.)
Eg. If someone insults us saying, 'you are a fool', we immediately get thoughts of defence explanations that we are 'not that'. We also start to judge the other, feeling that the other is so hurtful, egoistic, insensitive, rude, etc. We are always judging the other or struggling to prove ourselves. This struggle 'to prove' is a psychological suffering.
Instead of these things, Bhagavan taught us to leave aside these thoughts and feelings and feel the real SADNESS caused by those words, instead of that person - To EXPERIENCE The pain behind the words and person.
I started practicing this in every past incident that left a bad memory or taste inside me. And I also prayed for 'experiencing' every past sad incident, (instead of getting relieved from it) in the way Bhagavan said we should experience them.
As i experienced every past incident in this light, I was able to see that there was no psychological suffering left inside me and all incidents appeared normal, without any charge against that person. And life became beautiful.
Today i am experiencing everything, (good and bad as the world understands) whatever comes to me inside, without REJECTION. May be this state is called, 'Stita pragnya'. I don't know. But it is a great relief and happiness to be here.
Anuradha Chandrashekar, Ahmedabad
Organizer of Create Course-Monday May 17th 2021 "Focus this Month is HEALTH" $25