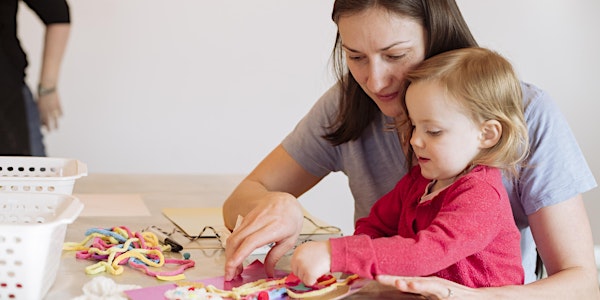 Create Together: Pressed Flowers Collage Workshop for Families
WS DESCRIPTION
Date and time
Sat, Jun 17, 2023 11:00 AM - 1:00 PM MDT
Location
Esker Foundation 1011, 9th Ave SE Calgary, AB T2G 0H7 Canada
About this event
WS DESCRIPTION
Create Together invites families to explore themes together in our current exhibitions through collaborative art-making, and creative experiences. Often inspired by the work in our current exhibitions, each workshop introduces new mediums and techniques in all art forms.
All materials will be provided. Dress for mess!
Register 1 ticket per family (3-5 members). Recommended for families with children up to 12 years old. Parents/guardians participate for the duration of the program.
ARTIST BIO
Image: Participants at Create Together: Mixed Media Collage with Sabine Lecorre-Moore, February 2023. Photo by: Elyse Bouvier
Respect and Inclusion
By registering for this Program you agree to co-create, in collaboration with Esker Staff, Artists and Volunteers, an atmosphere of mutual inclusion and respect for all persons. This includes speaking, acting and behaving in a way that is absent of violence, harassment, racism, intimidation, bullying or discrimination of any kind regardless of, and not limited to gender, sexual orientation, race, ethnicity, culture, age and ability. This includes in online/digital forums.
Should you require any support, or have any questions, please reach out to: programs@eskerfoundation.com
Frequently asked questions
Is this program/event free? Is entry to the gallery free?
Is there parking available at Esker?
Are dogs allowed in the gallery?
Is filming allowed at Esker?
About the organizer
Esker Foundation is a contemporary art gallery located in Calgary, Canada.
As a leader in the Calgary arts community Esker connects audiences to contemporary art through relevant and accessible exhibitions, programs, and publications. 

Admission and Programs are FREE.
The gallery is barrier-free.
Esker Foundation programs three exhibition changes per year for the fall, winter, and spring/summer seasons. Find out more at www.eskerfoundation.art