Join me and other like-minded women for a full-day workshop where we'll get clear on exactly what you need in order to live your best life.
About this event
Most of us have fleeting ideas of what we want to be, do or have in our lives. But they remain just that: fleeting. After all, who has the time to intentionally get clear about what we want to create?
Well, everyone from Katy Perry to Ellen Degeneres to Oprah Winfrey swears that they intentionally created outcomes by using a simple tool: Vision Boards.
A Vision Board is a way to sell your own ideas to yourself, to anchor to your dreams and to allow the magic of manifestation to work in your life. Finally!
As someone who has made my own Vision Boards (and manifested some amazing results!), I've learned it's more than just slapping a picture onto a poster board.
It's about first getting clear on your authentic life, letting go of what's in the way – and then clearly connecting with your dreams while designing a vision that calls to you.
That's why I'm leading this CREATE YOUR LIFE VISION-BOARD WORKSHOP... to give you the space you need to intentionally define your dreams and create a Vision Board that will effortlessly attract your ideal outcomes to you!
HERE'S WHAT YOU'LL GET:
Clarity on what you really want (No more settling for someone else's dreams).
Space and time to map out your ideal outcomes in each area of your life.
Connection with like-minded peers (No Negative Nellies permitted!).
A method to clear out the natural "gunk" that arises (Time to let go!).
A full day of breathing room in a beautiful local business setting at the Grind & Vine in Trenton, ON.
All the tools and time to create your own powerful Vision Board (You don't have to bring a thing. I've got all the materials you need right in the there!).
Your very own Vision Board to take home and effortlessly attract your ideal outcomes in the months ahead.
Due to the deep nature of the work we will be doing, and to respect social distancing, there are only 24 spots available and they will go quickly. Don't miss out, get your tickets as soon as possible!
So bring your friends and come and join me in beautiful Trenton, ON for an inspiring day full of relaxation, fun, good people, and good food!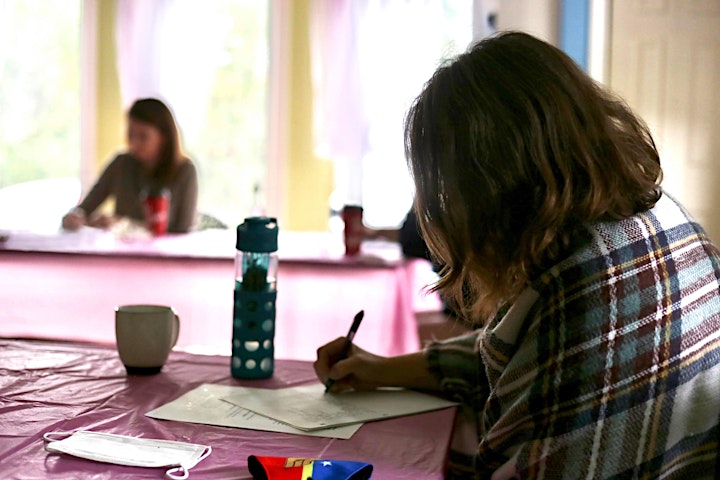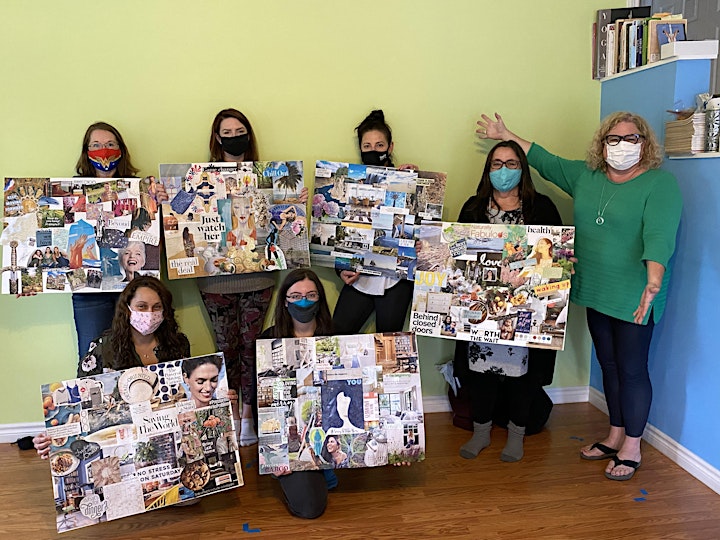 Organizer of Create Your Life Vision Board Workshop
Shelley Wallace is an expert in showing people how to transform their stress into greater focus, energy and happiness.
As the founder of Shelley Wallace Vitality Coaching and the creator of the 3-Step Renew Your Vitality System of live workshops, online courses and individual coaching sessions Shelley shows her clients how to get the RESULTS they want, and deserve, in any area of their lives.
With more than 20 years experience working on the front lines of mental health and being an active provincial leader on provincial and international committees regarding well-being, Shelley has experienced and witnessed what can be achieved in both personal and professional domains, through the application of a values and strengths based approach to life and relationships.
Through her own journey of healing and ongoing study, Shelley discovered the path to renewed vitality. She became so excited and passionate about the lessons she learned and applied along the way, that she designed a life-coaching program drawing from her own experiences and the evidence informed practices of Positive Psychology (the science of happiness and wellbeing), Neuro-Linguistic Programming and Quantum Physics.
Today, Shelley is on a mission to empower heart centred individuals to achieve their full potential. Shelley is an expert at empowering others to breakthrough the limiting beliefs that are keeping them stuck in unhealthy patterns and habits and create a new beginning in any area of their lives.
In essence, Shelley will show you how to Renew Your Vitality!