Description
Start off the new year learning to create your own Universe. This brand new class offered by Carling Jackson was inspired by the beauty and wonder of the stars combined with the powerful connection of the Universe. The classes begin in 2020 as a cathartic way to begin the new year. It's meant to resemble universal connection, creation and exploring the power of the universe and our individual relationships to it.
We will combine resin (an almost glass like liquid used by professional artists that dries clear) with acrylic paints to imitate galaxies in the sky. You will also learn specific techniques for stars and galaxy imitation.
Every participant will get to choose 5 colours, receive a ROUND 40 cm canvas (large enough to be a timeless piece in your home!) and learn about colour theory + the proper techniques to apply the resin to achieve a universe/galaxy resemblance.
The last step involves using an artist torch to set the resin! (this is the best part!) - Do NOT try this at home until you've been trained! haha - You get to light your art on fireeeee. (jk)
My class teaches you a skill while creating your own piece of fine art large enough to be a focal point in your home.
Deposit required to secure a spot!
Note: Resin takes 24 hours to cure - will have to return to pick up finished piece. :D
Studio is located in the downtown West end - address and studio access info sent upon sign up!
FAQs
What can I bring into the event?
A smock or T shirt to get messy!
Do I need prior art experience?
NONE! :D
How can I contact the organizer with any questions?
E | humanity-art@hotmail.ca
IG | @carlingjacksonart
NOTE:
If you would like to schedule a private resinn art night with friends please contact me below:
humanity-art@hotmail.ca
Address will be provided upon sign up!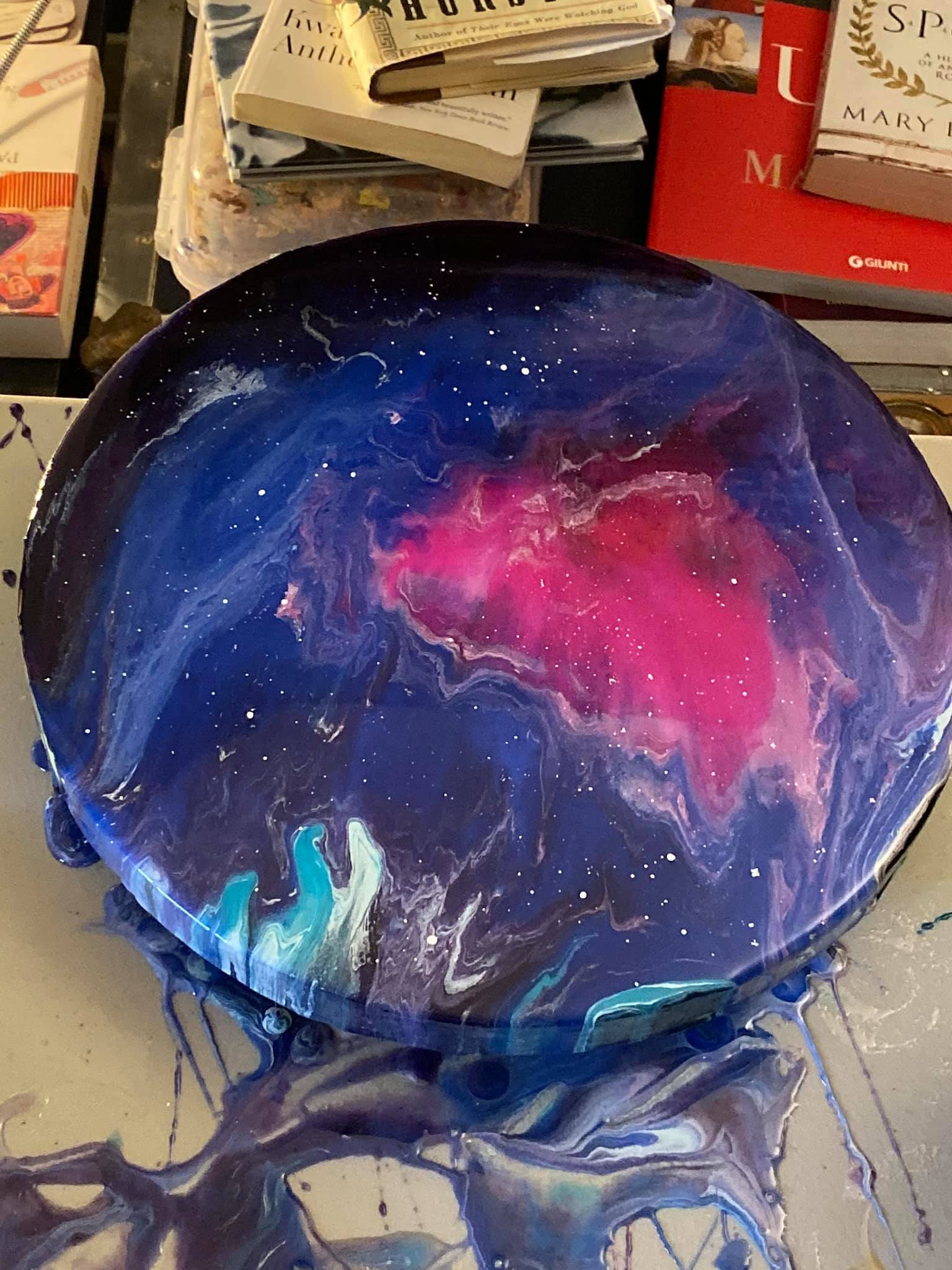 Universe INSPIRATION!!
"Do not feel lonely, the entire universe is inside of you." - Rumi
"When you really think about your hand you begin to realize its connection, to sense the hum of your own being passing through it. When we look at a piece of the universe we should feel the same." – Emily Carr (Famous Canadian Artist)
"The words "I am" are powerful. We are declaring who we are to the universe." – Ora Nadrich
"She wasn't doing a thing that I could see, except standing there leaning on the balcony railing, holding the universe together." ― J.D. Salinger