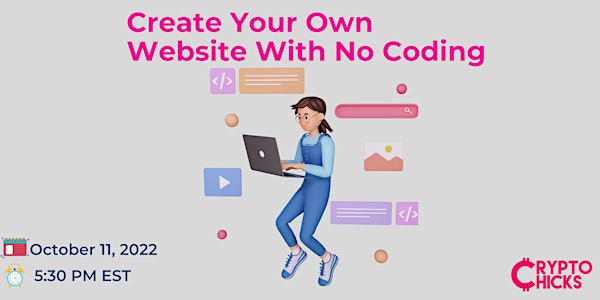 Create Your Own Website With No Coding
Create Your Own Website With No Coding
About this event
Are you based in Canada? Are you in middle or high school?
If the answer is yes, then this course is for you. Join us for our Create Your Own Website with No Coding workshop on the 111th of October at 5:30 PM EST!
It's time to create your own website! Whether you create arts and crafts to sell, have writing to share, photography services to promote, or just need a place for all your achievements and credentials to be easily viewed, a website is a great tool for building a network. College, internship and job applications love to see websites that link to a portfolio or body of work that demonstrates a candidate's background and experience, and it's not as hard as you might think to develop it yourself! In this course we'll teach you how to create a professional website to suit your needs, how to analyze and increase traffic, and ways to share your site for maximum impact and engagement.