Description

If your organization is looking to Build Relationships and improve Corporate Culture...look no further.
Have you ever wondered why you find it easier to work with some of your peers than others?
Do you know people who are hesitant to share their ideas and thoughts at meetings?
Do you wonder why your colleagues respond the way they do?
Building relationships with our colleagues at work, is dependent on understanding ourselves and each other. Join us for an interactive half day workshop to help you uncover the ability to understand and work with different personalities.
Relationship Building using DISC (Morning session 9:00am - Noon)
Learn the four primary DISC behaviour styles D (Dominant), I (Influence), S (Steady) and C (Conscientious) and recognize that each styles has distinct and predictable behaviours.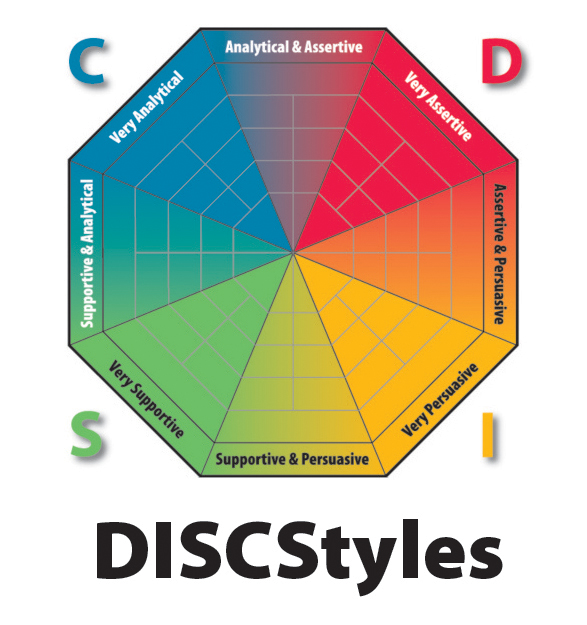 Understand:
what motivates each style

how to avoid making judgements about others

strategies to support more effective conversation

what engages and disengages each style
Each participant receives:
personalized DISC assessment

relationship building workbook

tips and templates that integrate strategies learned into daily workplace activities
Workplace Respect Awareness (Afternoon Session 1:15pm - 4:30pm)
Designed for any and all employees in the organization, this discussion based workshop helps participants understand their role in creating a Respectful Workplace.
This interactive workshop reviews the legal responsibilities of both employers and employees and will help participants:
define what behaviours create disrespectful environments and create respectful workplaces

determine the costs and consequences of not dealing with disrespectful behaviour

understand what to do if they witness or experience disrespectful behaviour

know how to support a more respectful workplace