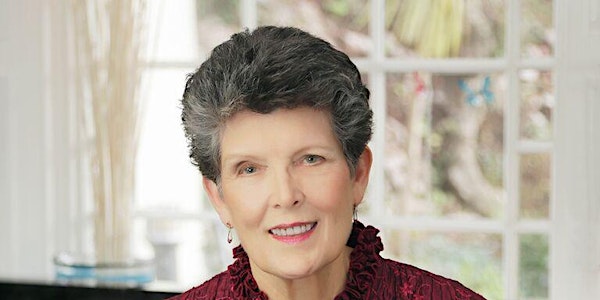 Creating a Docudrama
Learn how to hone your writing skills to develop a short script during eight 2-hour weekly workshops, beginning Sept. 9, 2021*
Refund Policy
Contact the organizer to request a refund.
Eventbrite's fee is nonrefundable.
About this event
*Please note: the fees listed are for all 8 weekly sessions beginning Thursday, September 9, 2021 until October 28, 2021. Each subsequent class will take place on a Thursday so, when you sign up, you are making a commitment to attend all 8 classes.
DOCUDRAMA: A FORUM FOR ALL WRITERS
Bring your story to life, by creating a finished piece of publishable or performable writing in eight 2-hour sessions.
Sessions will include:
• Developing a tightly-plotted exploration of an issue, concern, or question of interest to participants• Realistic and engaging dialogue• Authoritative knowledge or research that informs but does not overwhelm• Collaborative and independent work.
Each workshop is designed for small groups of 2-4 people working together. However, we can also accommodate those who prefer to work independently.
WHY CREATE A DOCUDRAMA?
• It's a focused, fairly short format that incorporates all aspects of both fiction and non-fiction writing. All course participants will have opportunities to hone and refine their writing skills. It can, but does not need to, include poetry, song, and even dance. • It is performable, so you will create a product that can be used for a variety of purposes, from launching a book to giving a talk on a contemporary social issue, to discovering the many voices that speak to a particular social concern, to simply entertaining others.• The performance can be acted (drama) or read (reader's theatre).• It is publishable in the same way that short stories are publishable. The MWG will maintain a collection of all docudramas produced in this new program, with a future goal to publish a collection of them.
ABOUT THE PRESENTER:
Dr. Sharon Hamilton, Professor of English (Emerita), has enjoyed a lifetime of writing, drama, and teaching. In addition to her published memoir and over a hundred professional articles and book chapters, she is working on her fifth novel and has written two plays, performed in Winnipeg, Indianapolis, and Texas. She developed a senior level docudrama course at Indiana University and has adapted it as a six-session workshop for the Manitoba Writers Guild. She created a docudrama for the 2019 launch of her fourth novel, Manitoba MAID, at McNally Robinson.
For more information, contact the Manitoba Writers' Guild at manitobawritersguild@gmail.com or check out our YouTube ads at https://www.youtube.com/watch?v=jtqQETbruGg