Actions and Detail Panel
Creating a Nonstop Speaking Boom avec Colleen Francis, CSP
Sat, 10 June 2017, 8:30 AM – 3:00 PM EDT
Description
Pour renseignement comment devenir membre CAPS: http://capsmontreal.com/devenir-membre/#joinFor information on how to become a CAPS member: http://capsmontreal.com/en/join-caps/#join
Cette évènement est ouvert aux membres CAPS et des invités.
This event is open to CAPS members and Guests.
LUNCH IS ADDITIONAL - please be sure to pre-order.
"Creating a Nonstop Speaking Boom"
How many times have you had a great month or even year, only to find that the calendar is woefully empty? In my coaching practices for speakers, this is one of the most common problems I see that that speakers face: great results followed by several periods of no or low revenue. Worst of all, this is considered by many speakers to be the "norm" and simply accept the stresses of up and down cash flow. I don't believe this has to be the case.
Why does this happen? In short, it can have a lot to do with us. Specifically, complacency, consistency and a far too narrow view of our business activities. We need to look at the entire client lifecycle. In Creating a Nonstop Speaking Boom, Colleen will introduce the critical activities all speakers need to be practicing in the four critical stages of client engagement:
• Attraction – the activities speakers need to do to attract new prospects.
• Participation – effectively qualifying the buyer, getting them to buy and get on-boarded quickly
• Growth - how to enhance the value to your client.
• Leverage – how to have clients advocating on your behalf and becoming your secret sales force.
When speakers concentrate on only one or two of these areas, their results become erratic. With the field-tested strategies in this session, CAPS members will learn how to systematically attract a regular flow of prospects and move them smoothly through the pipeline – and beyond, from a speaker who not only created these strategies but uses them daily to manage a 7 figure speaking practice.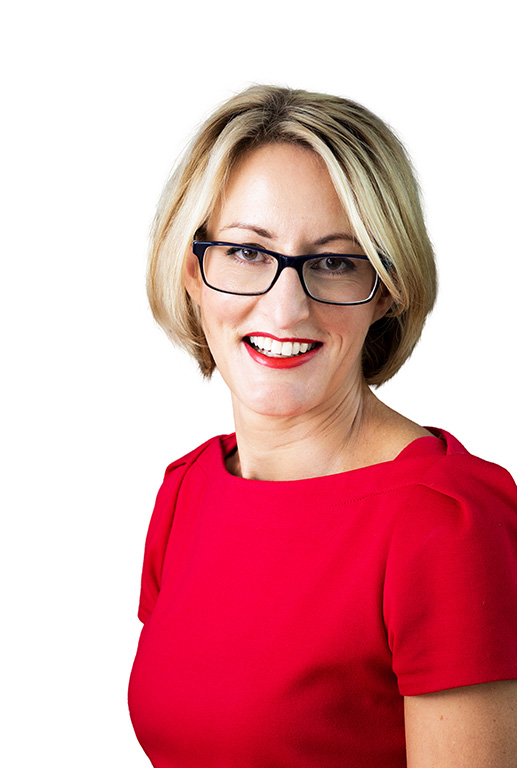 About Colleeen
Colleen is driven by a passion for sales - and results. A successful sales leader for over 20 years, she understands the challenges of selling in today's market and that business leaders can no longer rely on approaches to sales based on techniques from decades ago.

Colleen works with business and sales leaders to design, implement and hone their sales teams to seize market opportunities. Whether designing strategy to target a new market or working with a team to improve their productivity, Colleen's results have attracted clients such as Merck, Abbott, Merrill Lynch, Royal Bank of Canada, Dow AgroSciences, Adecco, Trend Micro, UBM, and over 1,000 other leading organizations.

Time and time again, clients who work with Colleen note her frank, no-nonsense approach to solving problems and addressing opportunities. Colleen's practical strategies deliver results.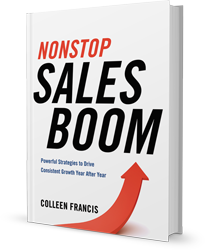 Colleen is the best-selling author of the popular "Nonstop Sales Boom" and "Honesty Sells" books. She has been distinguished as a Certified Sales Professional (C.S.P.), is a past President of the Canadian Association of Professional Speakers and is a member of the Canadian Speaking Hall of Fame. Sales and Marketing Magazine has called Colleen and Engage Selling: one of the top 5 most effective sales training organizations in the market today!