About this Event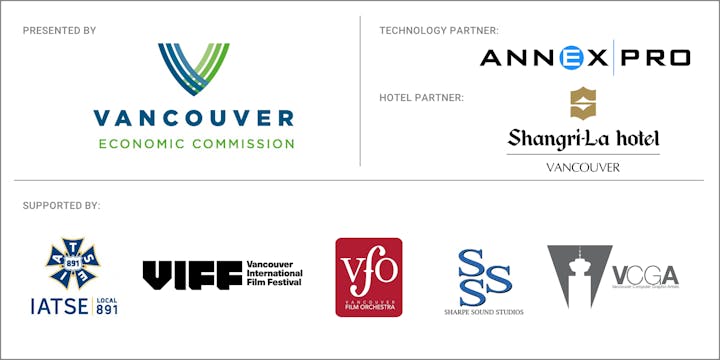 This is your unique opportunity to explore the worlds of Picture Editing & Sound Mixing with Academy Award-winning Composer/Editor, John Ottman and Academy Award-winning Music & Re-Recording Mixer, Paul Massey.
Before winning this year's Academy Award for Best Achievement in Editing on Bohemian Rhapsody, John Ottman also took home the ACE award for his work on the film. He holds the dual distinctions as a leading film composer and picture editor. He has often completed both tasks on the same films, including The Usual Suspects, X-Men 2, Superman Returns, Valkyrie and Jack the Giant Killer.
Paul Massey adds his Academy Award for Best Achievement in Sound Mixing on Bohemian Rhapsody to his collection of three BAFTA Film Awards for Best Sound. With a career spanning the UK, Canada and the US, he is an eight-time Oscar nominee and seven-time BAFTA nominee. His other major nominations include The Martian, 3:10 to Yuma, Pirates of the Caribbean: Dead Man's Chest, Walk the Line, Master and Commander: The Far Side of the World, Almost Famous, Legends of the Fall, and Last of the Mohicans.
Join Mr. Ottman and Mr. Massey as they deconstruct their work on key scenes from Bohemian Rhapsody. Step-by-step, they will walk you through the creative process that went into building those scenes, shot by shot and track by track.
Creating A Scene: Bohemian Rhapsody will provide you with a rare opportunity to see and hear the award-winning post production craftsmanship behind this extraordinary film.
Produced by m+e thing
Schedule:
9:00 AM - Main doors open
9:00 AM - Complimentary coffee & pastries
9:45 AM - Auditorium doors open
11:45 AM - 15-minute break
1:30 PM - Meet, greet & mingle
Sorry, seats cannot be reserved for this event.