Description


How can we create an innovation economy in Brampton?

Lets talk about how to build a better Brampton by investing time in creating a community focused on innovation, arts and creativity.
Michael Hofweller is back at LAB B to talk about his experience building and supporting innovative communities in both Toronto and London, ON. He will discuss the importance of; supporting each other, storytelling, small wins, key contributors and sharing a common vision.


What to expect:
The talk is structured to serve as the beginning of an internal dialogue for Brampton that needs to evolve and progress. Be ready to openly discuss and participate during the talk!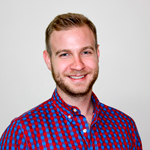 Workshop Facilitator: Michael Hofweller, Director of Growth at OK Grow!
Michael founded two accelerator programs where he helped scale a number of startups as well as being a mentor at Startup Weekend. He formerly worked at Toronto's top innovation firm Kinetic Cafe and has international experience working as an executive for BaseKit, a UK startup.


---


Pictures and Video will be taken. This is a free event with limited seating.

Accessible and regular parking is free during the evenings at:
Rose Theatre Brampton ( 2 min walk )
1 Theatre Lane, Brampton, ON L6V 0A3
City of Brampton Garage ( 5 min walk )
2 Wellington Steet West
City of Brampton Garage ( 5 min walk )
41 George Street South


Accessibility
LAB B is committed to accessibility for persons with disabilities. Please contact us 2 weeks before the event date if you have any particular accommodation requirements at harman@lab-b.ca

If you can't make it after all
LAB B is a non-profit organization that strives to provide great events for the benefit of the community. These events are regularly free, and therefore spots can fill up fast. Be sure to open up your spot if you can't use it. In other words, If you RSVP and are unable to make the event, please cancel your reservation or notify us at create@lab-b.ca.