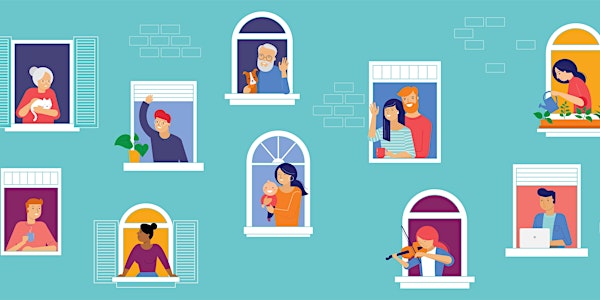 Creating and Renewing Non-Profit Housing - Grandview-Woodland
Creating and Renewing Non-Profit Housing - Grandview-Woodland Virtual Neighbourhood Workshop
About this event
The City is considering changes to streamline the development process for new non-profit housing in select apartment areas across the city. These changes are intended to help existing non-profit societies and co-ops renew existing buildings and build more housing over time, to ensure the city has enough safe, secure, and affordable homes today and into the future.
These zoning changes for non-profit housing are being considered in RM-3A, RM-4, and RM-4N zoning districts throughout the city. Typically, these areas consist of three storey condominium and rental apartment buildings. These zoning amendments would enable non-profit social and co-op housing up to 6 storeys.
This approach would be consistent with existing City policies and community plans, which allow consideration for additional building height and density for non-profit housing through a rezoning process. The proposed zoning changes would help streamline the delivery of social and co-op housing for low and moderate income households.
For more information on this work or share your comments in writing, visit https://shapeyourcity.ca/non-profit-affordable-housing.
Virtual Neighbourhood Workshops
The City is holding a series of online neighbourhood workshops in neighbourhoods with a number of apartments where the proposed changes would apply, including Grandview-Woodland.
The purpose of these virtual neighbourhood workshops is to provide an overview of non-profit housing in Vancouver, information on the zoning changes being considered, and hear feedback on the proposals and how they relate to different neighbourhoods.
All interested members of the public are encouraged to attend and the event is not limited to residents of Grandview-Woodland. We are hoping to hear from many different individuals who are interested in non-profit housing in Grandview-Woodland.
Tickets
Due to the nature of the workshop, each neighbourhood workshop will have a capacity of 50 participants. To help ensure a diversity of participants and housing situations, 25 spaces are reserved for renter and co-op households and 25 spaces are reserved for owner households.
As the number of spaces is limited, registration will be limited to one session per person. We also ask that individuals only register if they intend on attending the workshop, and unregister if plans change and you are unable to attend. A link to the event will be emailed to ticket holders prior to the workshop.
Waitlist
If there are no spaces remaining but you wish to attend the workshop, please register for the waitlist in case space becomes available.
For those who are unable to attend the workshop, presentation materials and opportunities to provide comments on the proposals will be available online at https://shapeyourcity.ca/non-profit-affordable-housing.
---------------------------------
The City of Vancouver uses the Eventbrite program for the convenience of the public. However, you need not use Eventbrite and you may register for this event by emailing the City of Vancouver at housingpolicy@vancouver.ca or calling 604-829-9435. You should provide personal information to us only by the methods that you authorize. NOTE THAT ANY INFORMATION SUBMITTED TO EVENTBRITE WILL BE STORED ON SERVERS IN THE UNITED STATES AND ACCESSED IN THE UNITED STATES, AS AND FOR THE PURPOSES DESCRIBED IN THE "EVENTBRITE TERMS OF SERVICE AGREEMENT (BUYERS AND OTHER NON-ORGANIZERS)" (https://www.eventbrite.ca/tos/) AND THE INCORPORATED EVENTBRITE "PRIVACY POLICY" (https://www.eventbrite.ca/privacypolicy/). Please refer to the foregoing Eventbrite documents for other information regarding the manner in which personal information that you submit will be collected, used, accessed and disclosed if you choose to use Eventbrite. By using Eventbrite, you will be deemed to agree to the terms and conditions stated in such documents, in relation to the information you submit to Eventbrite, commencing as of the date you submit such information to Eventbrite.
Personal information collected, whether via Eventbrite, email or telephone, will be used by the City of Vancouver only for the purpose of managing attendance at the Creating and Renewing Non-Profit Housing workshop. Such personal information is collected by the City of Vancouver under the authority of the Freedom of Information and Protection of Privacy Act. Questions may be directed to the Director, Access to Information at 453 West 12th Avenue, Vancouver, British Columbia V5Y 1V4 or via telephone at 604-873-7999.