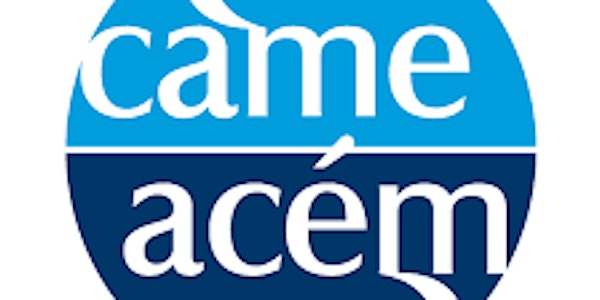 Creating & enabling psychological safety: A framework for medical education
The Department of Family Medicine is pleased to offer the following Webinar offered by CAME - Canadian Association for Medical Education.
About this event
Creating and enabling psychological safety: A framework for medical education.
This webinar will take place on Friday, June 10, 2022 with two sessions being offered.
This session will run for 1.5 hours. The last half hour will allow time for additional discussion and interaction for those who are able to stay on.
Presenters: Dr. Ming-Ka Chan, University of Manitoba and Dr. Anne Matlow, University of Toronto
Biographies:
Dr. Chan is a Pediatric Clinician Educator who currently lives, works and plays on Treaty 1 Territory and the Homeland Metis Nation which is currently known as Winnipeg. She has leadership roles in leadership education & EDI/Social Justice at the University of Manitoba. She is a founding member of Sanokondu, a multinational learning community focused on healthcare leadership education with an emphasis on learners. She is also a member of the planning team for the Canadian Leadership Institute in Medical Education or CLIME as well as CLIME 2 that recently launched in 2021.
Anne Matlow MSc MD FRCPC is a Professor of Medicine and Pediatrics at the University of
Toronto's Temerty Faculty of Medicine where she is Faculty Lead, PG Leadership. Her current focus is on leadership education as a key lever for systems transformation; she co-directs the PG Leadership Certificate Program at the University of Toronto, and led the Royal College of Physician and Surgeon of Canada's team in partnership with the Canadian Society for Physician Leaders and LEADS Global in developing a leadership simulation game, SimuLEADerShip. She has just begun her learning in an Executive Coaching Certificate Program at Royal Roads University, aiming to gain the knowledge and skills to use kind coaching to support a shift in the culture of healthcare, including fostering greater psychological safety for all.
Overview: Psychological safety (PS) is 'the degree to which people view their environment as conducive to interpersonal risky behaviours like speaking up or asking for help' (Edmondson 2016). When present, individuals feel valued and team performance is optimized, but when absent, individual and team health and performance suffer. Psychological safety is key to a nurturing learning environment, allowing learners, faculty and other healthcare workers to thrive. Application of a conceptual framework for PS enables recognition of existing barriers and potential interventions for improvement, ultimately leading to better health and wellbeing for patients/families, learners and providers.
Objectives of the Workshop:
After attending, participants will be able to:
- define PS and discuss its impact on individuals and teams
- use Clark's four stage model of PS to analyze enablers and barriers to creating PS environments
- identify three strategies to improve PS in their own context
There is no cost to attend!
There will be the opportunity to have your questions answered during this session - questions can be written via the chat section and will be addressed during designated question periods.
Please register and you will be sent a Zoom link/confirmation after you register.
For questions, please contact the Faculty Relations team at fmappts@mcmaster.ca