Event Information
Refund policy
Contact the organizer to request a refund.
Eventbrite's fee is nonrefundable.
A fitness, health and wellness event for BIPOC and trans women.
About this event
Our goal in this event is to create a space within the fitness industry that includes Black, Indigenous and Women of Colour -- to bring these communities together. We care about rewriting the rules surrounding traditional views on nutrition, physical and mental health, and those who are considered experts in these fields. We aim to elevate voices not typically represented in the fitness and wellness industry, and advocate for positive and inclusive spaces. 
Our panel of speakers are women from various backgrounds and experiences. Their discussions will include how they navigate fitness spaces as BIPOC women and how they create safe and accessible fitness spaces within this industry.
This three hour event will include a land acknowledgement, an interactive presentation to explore our individual intersectionality, presentations by 5 panelists, Q & A and opportunities to consider how we can create inclusive spaces in our communities.
This event is exclusively for BIPOC women. We aim to create a space for BIPOC women to learn from and with each other within a predominantely white fitness industry that has excluded our bodies, our voices, and our experiences.
If you are interested in supporting this event but do not identify as Black, Indigenous or a Woman of Colour, we encourage you to either purchase a ticket(s) for BIPOC women in your life who may be interested in attending or to support the goals of this event.
Panel Speakers: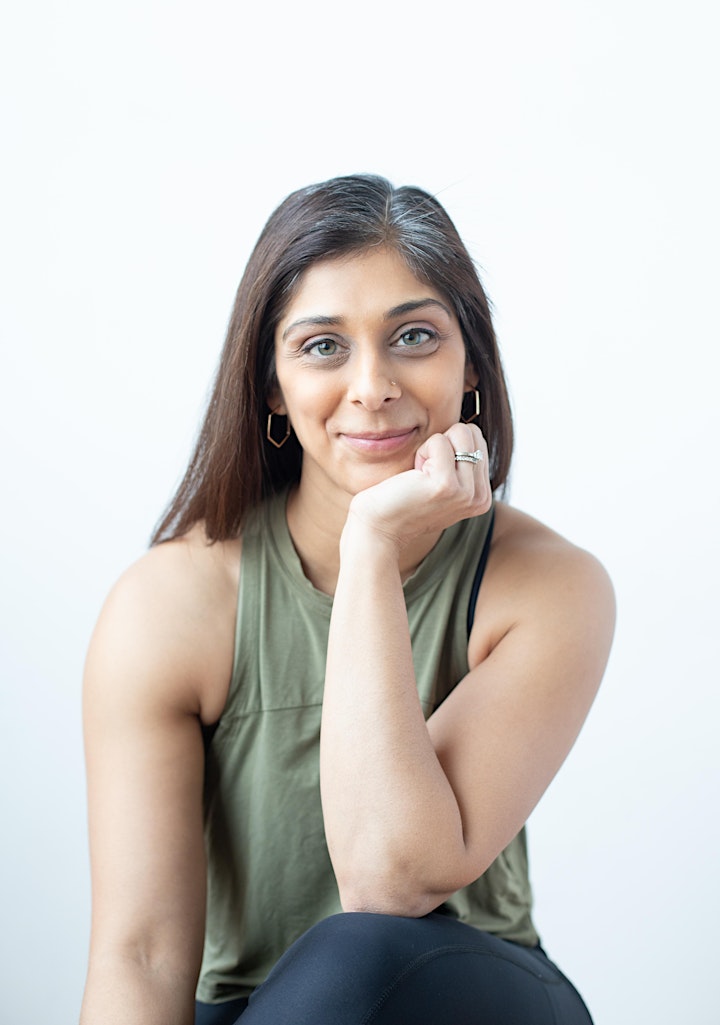 Reena Parekh is a fitness coach and mental health advocate serving the pre- and postpartum population. She is a proponent of change in this space, encouraging her clients and followers to embrace their bodies and pushback against postpartum bounce back culture.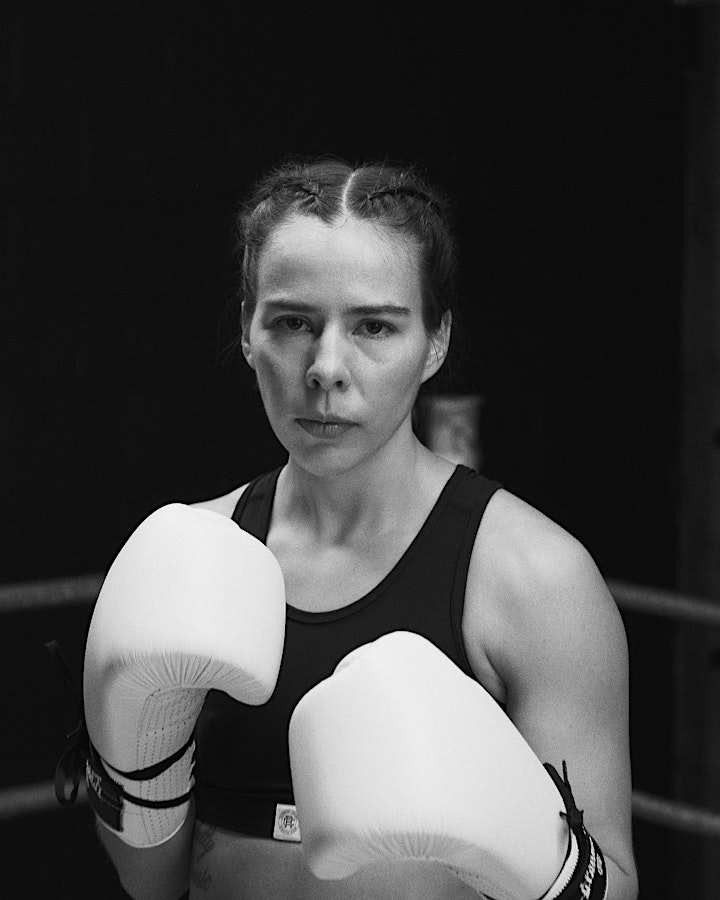 Ivy Richardson(she/her) is of Nuxalk, Gusgimukw and European ancestry. She is the founder of Red Girl Rising, a wellness through movement initiative primarily serving Indigenous communities and Team 700, BC's first competitive Indigenous youth boxing team. She also is the co-founder of Matriarch Resistance which is a new initiative created in a direct response to MMIWG2S, the program is rooted in sisterhood and empowering Indigenous women and femmes.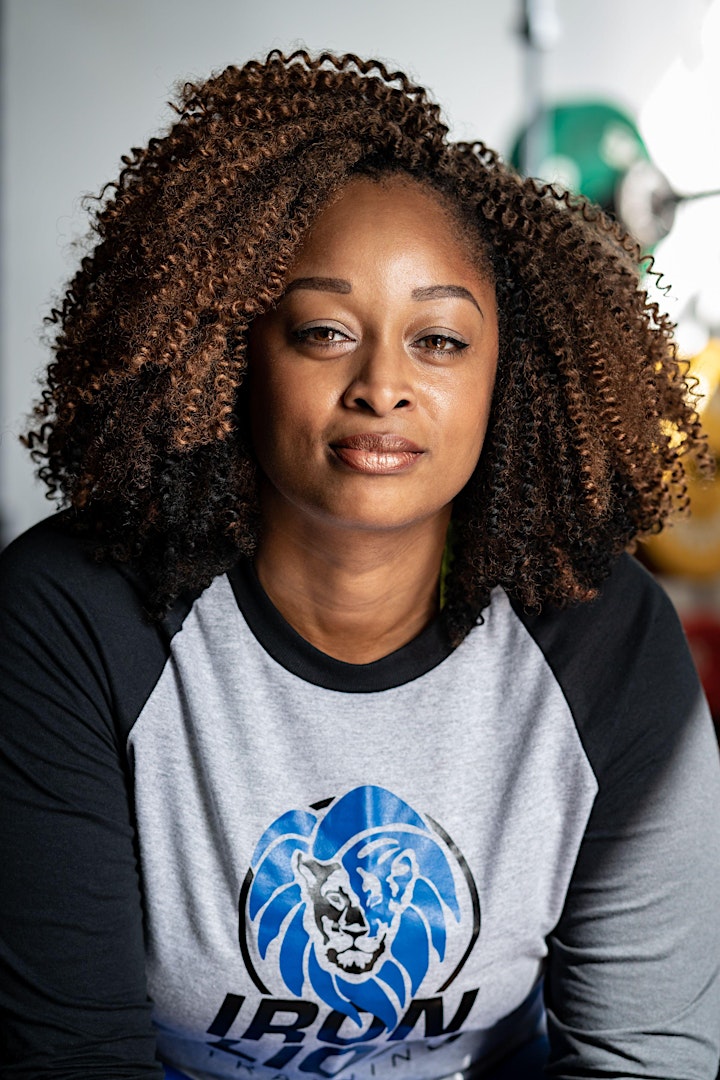 Steph Dykstra is the co-founder, Creative Director, Martial Arts Coach at ILT. After 10 years of working in Finance and Insurance for companies like AGF, BMO, and TD Meloche Monnex, Steph made the decision to pursue her joy of health and wellness full time in 2012.
From the office boardroom, to the ring, Steph and her husband, Ron have created a gym environment, Iron Lion Training Inc., in which all bodies, abilities, ages, and stages of life are welcomed. Their main objective is to help people move better, and feel better, and live better.
Steph offers a unique skill set, and experience, as she has both technical, and practical knowledge as a former boxing and kickboxing champion, and active powerlifting athlete. Examining, and fine-tuning activity, and nutrition, while helping individuals be mindful of body, mind, and spirit, Steph takes care guiding clients along their individual fitness journeys, while helping them feel strong and empowered along the way.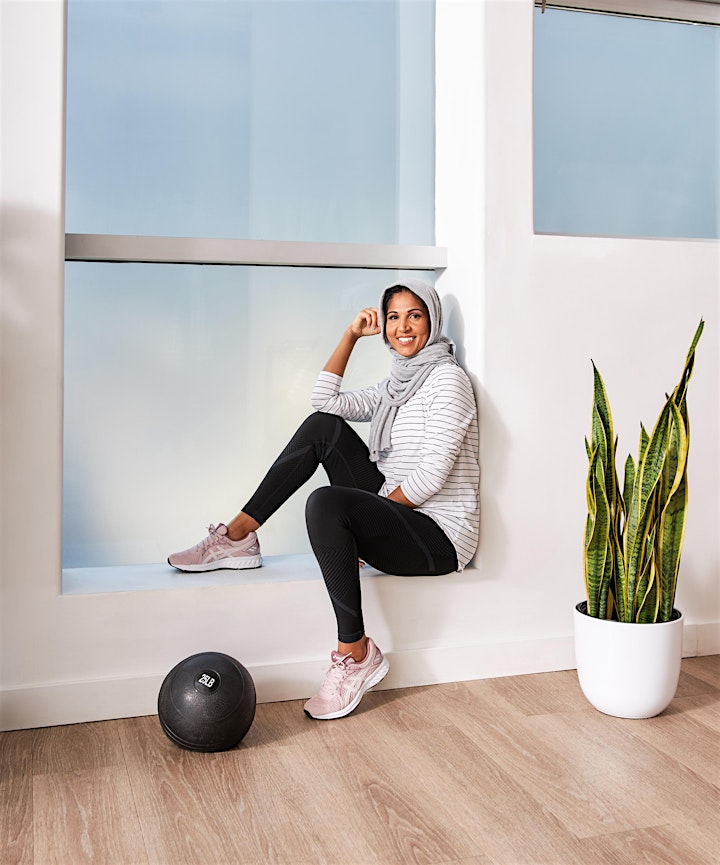 Zehra Allibhai is a Toronto based Fitness enthusiast, Zehra loves sharing all things, fitness, food, family, and wellness with her audience. Zehra is mom to two super active kids and is passionate about getting her community to move everyday. She is the founder of The FitNest, offering fitness equipment, fitness programs and more. Together with her social media platforms, she connects deeply with her followers giving them the inspiration to live their most authentic lives.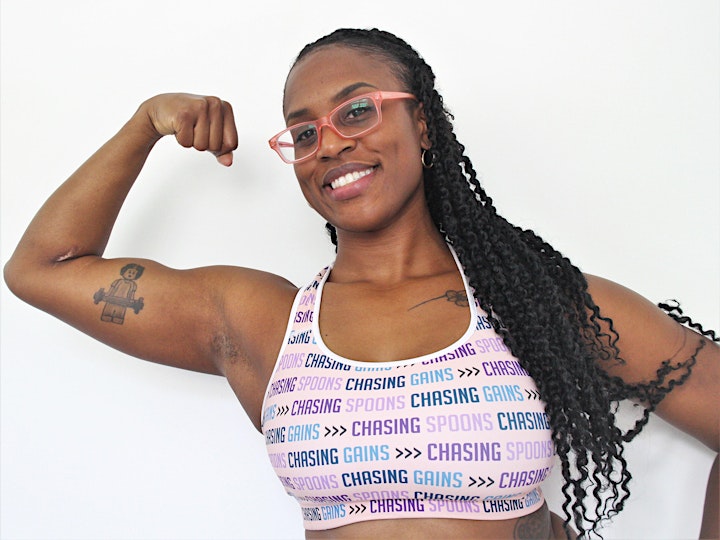 Dr. Marcia Denis(she/they) is a doctor of physical therapy, black spoonie, and powerlifting strongwoman from South Florida on Seminole Tribe land. She is the owner of @MovewithMarcia which provides both free and affordable resources to help people move better through mobility exercises and yoga. Marcia also co-hosts the @DisabledGirlsWhoLift podcast.
Moderators: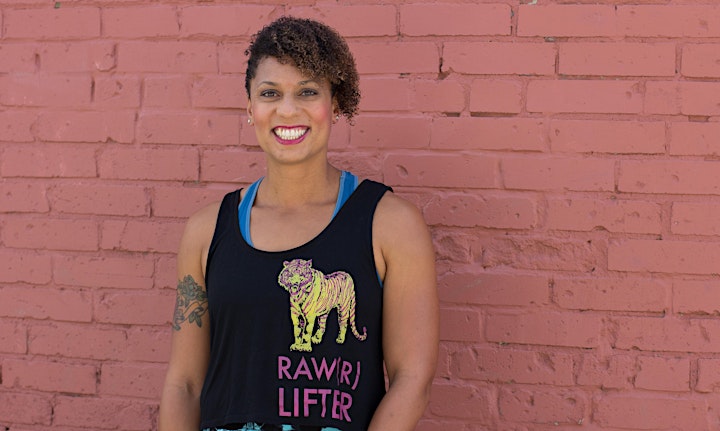 Kara Stewart-Agostino (she/her) is the owner of KSA Fitness in Toronto where she shares her passion for building community through an inclusive approach to fitness that welcomes all fitness levels, body types and ages. In June 2020, Kara started 30/30 Strong for BIPOC Women, a free group that meets weekly for a 30 minute workout and a 30 minute conversation on a range of topics that impact the lives of Black, Indigenous and Women of Colour.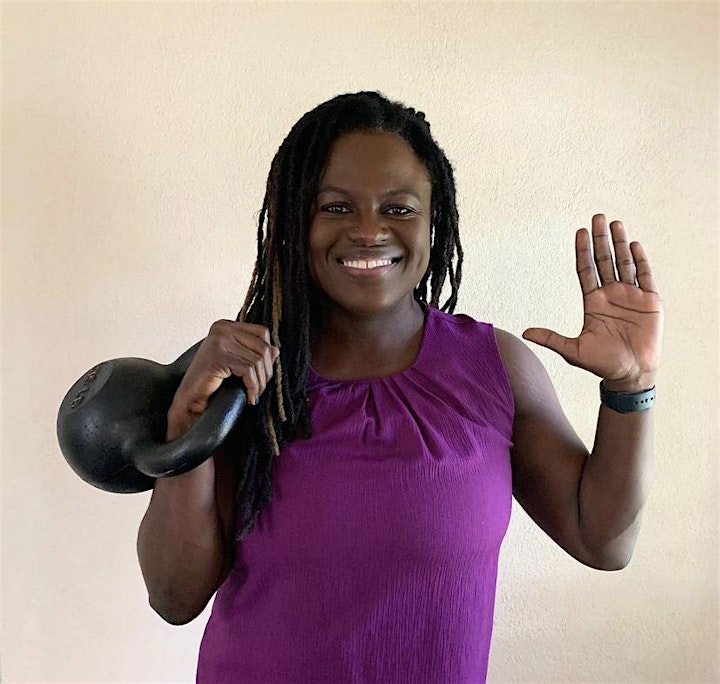 Leslie Humphrey (she/her) is a certifed personal trainer and habits coach from Barbados. She curates personalised fitness experiences for women through her company Fitness by Leslie.
Leslie is also fur-mummy to two adorabe rescues.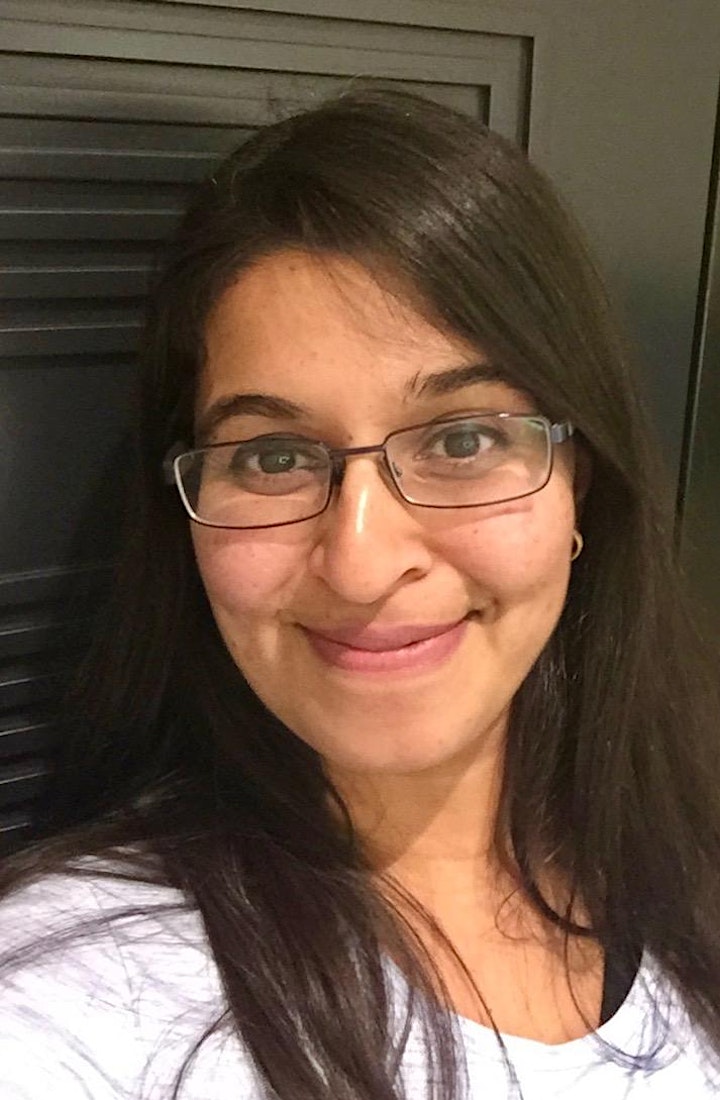 Lavanya Krishnan is a personal trainer and an epidemiologist by training. She has an M.S. in Exercise Science and a Masters in Public Health (Epidemiology). She has been involved in public health work for the Healthy World Foundation and NIDAN, India, where she helped implement preventive public health practices aimed at reducing incidence of communicable diseases.
As a personal trainer who works with seniors in the areas of strength training and post-rehab, Lavanya strongly believes in preventive care and encourages her clients to incorporate strength training as an essential part of their life. She aims to empower her clients with information rooted in the principles of public health and exercise science so that they can make sustainable choices that best suit their lifestyle.
Lavanya also has experience as a group exercise instructor teaching various strength training classes, indoor cycling and yoga. She encourages everyone to find contentment in their own path to well being.
Date and time
Location
Refund policy
Contact the organizer to request a refund.
Eventbrite's fee is nonrefundable.