Collage is a specific art term, meaning a piece formed primarily by images that are glued down to create a form or a new image.
About this event
*There is a Video Recording* available for this Project, just in case you will not be able to make it LIVE.
Collage comes from the word French: coller, "to glue" or "to stick together". This is a technique of art creation, primarily used in the visual arts, which results from assembling different forms, to create a new whole.
The term Papier collé was coined by both Georges Braque and Pablo Picasso in the beginning of the 20th century when collage became a distinctive part of modern art.
Techniques of collage were first used at the time of the invention of paper in China, around 200 BC. The use of collage, however, wasn't used by many people until the 10th century in Japan, when calligraphers began to apply glued paper, using texts on surfaces, when writing their poems.
ART SUPPLY LIST
*Watercolors or Acrylics
*Watercolor paper
*Small canvas 8"x10" (can be replaced by using Watercolor Paper)
*Brushes: 1 Medium, 1 Small
*Glue
*Black Sharpie
*Water Cup
*Palette or Aluminum Foil to mix colors
*Paper Towel or Old Cotton Fabric to clean the brushes
Payment Options: PayPal or E-Transfer
Like Expressive Brush Art Studio to see future events
https://www.facebook.com/ExpressiveBrush
Eventbrite https://www.eventbrite.com/o/31025090975
Google https://expressive-brush-art-studio.business.site
**IMPORTANT**
You are able to see the joining Link when you log in to Eventbrite after signing up for the class.
We are using Google Meet
1) If you are using a *Computer* the Link to join me, works entirely in the browser.
2) *Please install the ***Google Meet App*** from your App Store, if you are using I-Pad or a Cell Phone
3) Save the Event on your Calendar, so you have the Link Saved right there when you need it.
*It is recommended to use a computer or i-pad during online classes.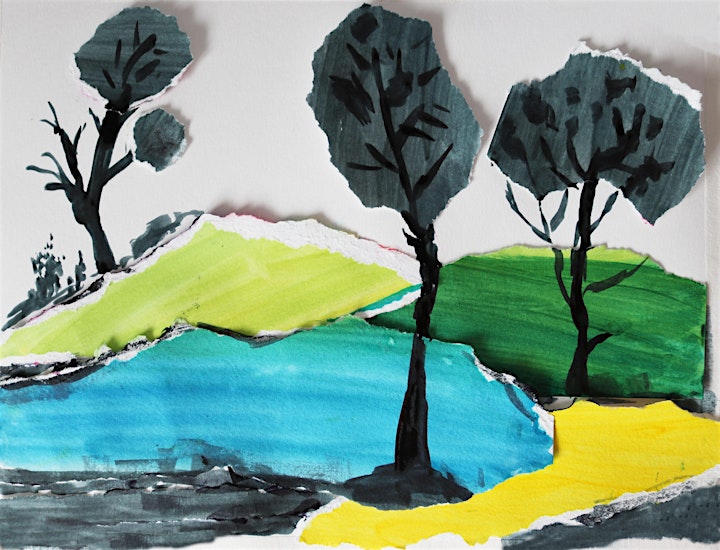 Organizer of Creating Landscape with Collage, All ages are welcome