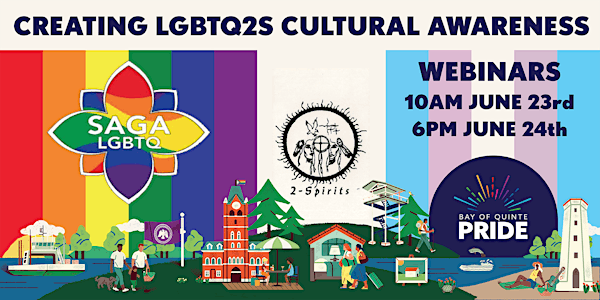 Creating LGBTQ2S Cultural Awareness
Increase your understanding, awareness and education of LGBTQ2S culture.
About this event
The Bay of Quinte Regional Marketing Board, in partnership with SAGA-LGBTQ and Bay of Quinte Pride, invites you to attend this webinar about creating LGBTQ2S Cultural Awareness.
JUNE 23 @ 10 - 11:30 AM or JUNE 24 AT 6 - 7:30 PM
This presentation is being offered in two time slots; participants do not need to register for both days.
The presentation will cover:
LGBTQ2S History
Gender vs Sexuality
Terminology
Understanding Gender Binary
Examining our Conscious and Internalized biases about the LGBTQ2S culture
Best practices to support LGBTQ2S people
Question that are OK to ask and questions that are NOT OK to ask
Why the LGBTQ2S culture is important
Question and answer period
------
Any individual or business who participates in the session can request a flag or sticker for their store/home. Bay of Quinte RMB will purchase the flags/stickers from TRANSforum Quinte as a fundraiser for this community organization. PLEASE NOTE: Flags and stickers will be available by pickup only at a date to follow the sessions. Participants must complete a brief post-event survey before receiving a flag or sticker.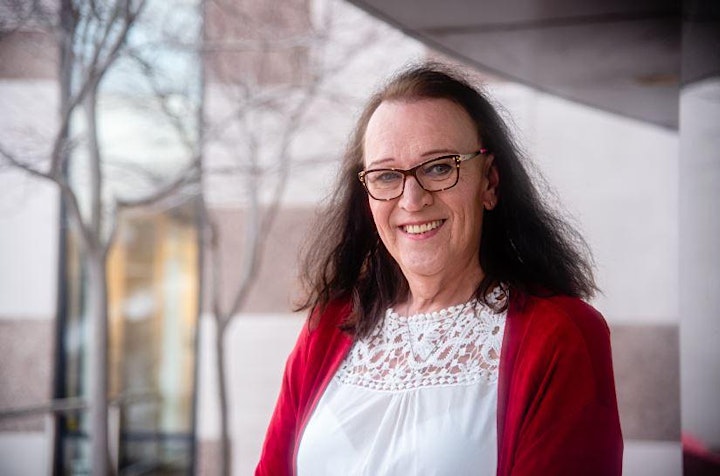 This session will be led by Stacey Love-Jolicoeur, an educator and support worker for the LGBTQ2S community. Locally, she has been a facilitator of the TRANSforum group in Belleville for eight years and actively involved with Bay of Quinte Pride for the last seven. She is currently Chief Operating Director for SAGA/LGBTQ Education and Support Services of Canada Inc.
By registering for this event, you agree to receive email communications from the Bay of Quinte Regional Marketing Board. You may opt out from email communications at any time.