Creating Positive Energy - Victoria

Saturday, 2 November 2013 from 8:30 AM to 4:30 PM (PDT)
Event Details

C
Creating Positive Energy – Roots to Resiliency is being offered for the first time in Victoria, B.C. January 24th, 2014. This cutting edge workshop has been offered in central Canada since 2011 and after such overwhelmingly positive feedback, we are proud to bring it to Western Canada!
CPE – Roots to Resiliency is a full-day workshop and critical component of the New World Leadership™ Series. This powerful workshop is instrumental in assisting people to set attainable, meaningful goals that move them closer to what they truly want. This course has significant impact on individuals and in organizations as it provides tools for wellness, resiliency and optimism. The teachings are based on the fundamentals of Deliberate Creation and Leading Self. The Science of Energy is explored so that participants can bring clarity to their strongest desires and goals, and then activate the necessary thoughts, feelings and actions to create significant change.
Some of the topics we cover:
 Energy – as thoughts, feelings & actions

 Intention – the importance of building clear intentions & desires
Observation – how to become the observer of your thoughts & actions
Positive Affirmation– a way of creating the right environment for positive shift
Opportunity – identifying key areas that allow desires to become reality
Judgement – it's risks and impact
Detachment – its advantages and the connection to allowing
Abundance – a primary tool for success
Knowing – building a state of knowing that is unshakeable
Each participant will leave with tools, techniques and inspiration to move their personal and career objectives to the next level with sustainability, optimism, and a sense of true power to create.  Enjoy a day of exploration that is guaranteed to leave you wanting more!
What have past participants of this one-day workshop said:
"I have used and will continue to use the tools that were provided by Yvonne on leading myself. I pay closer attention to the room mate inside my head and watch for that judgment that tends to creep in! My four year old son and I actually communicate about things that he likes to do and I find myself pausing to consider him as a separate person from me! Yvonne is so passionate about the power of leading self - truly inspiring. I look forward to the journey of finding my story, and just as important -sharing in my sons story."
I really benefitted from your talks, and am seriously considering coming to the wellness weekend in the fall! Thanks you so much Yvonne for sharing your story with us, all the best to you and your family. Keep sharing!!
Kind regards,  Lindsay 
I thoroughly enjoyed the day.  I appreciated the candidness of Yvonne's personal experiences.  For me, it helped me appreciate her perspective as she has had personal experiences and therefor, is not just standing up in front of us, making claims for improvements, but she has had real life experiences. 
Michelle 
Yes, I would absolutely recommend this workshop. I have already taken suggestions given to me by Yvonne on how to better manage my stress and recognize when I am derailing from my goals (journaling, meditation, etc). Other tools (as those presented in the Tree of Abundance) have helped me think more positively about myself and others
Chad , Winnipeg participate May 2013
** NB  IMPORTANT **  A shuttle will be provided for all registered guests. This shuttle will leave the downtown area at 7:30am and will return upon completion of the workshop. Our intention is to provide two drop-off and pick-up areas so that it is convenient for you to attend. We believe that car pooling whenever possible is important. If you prefer to drive, parking is available. We will contact you directly to make transportation arrangements.  
The Lodge at Weir Beach can also accommodate overnight guests at a discounted rate if you are attending the workshop.  Please contact them directly to book at this waterfront setting.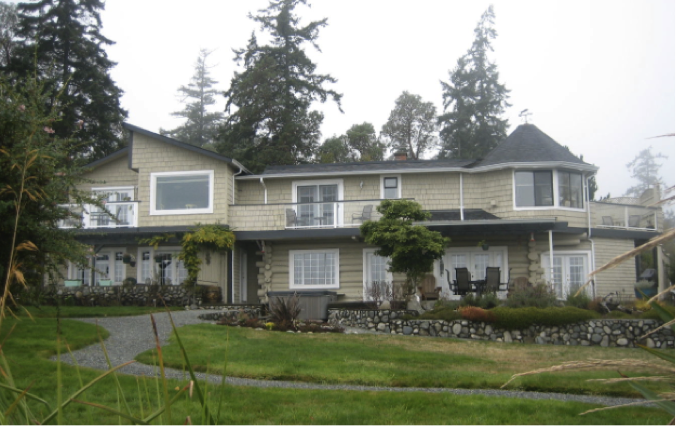 When & Where

Lodge at Weir Beach (Shuttle from central locations provided)
5195 William Head Rd
Victoria, BC V9C 4H5
Canada

Saturday, 2 November 2013 from 8:30 AM to 4:30 PM (PDT)
Add to my calendar
Organizer
Change Innovators Inc.
Change Innovators Inc. was incorporated in 2002 and has been providing Leadership and Positive Energy workshops and training solutions for over 8 years. Our team of faculty and coaches is committed to making positive change in our personal and organizational lives. 
CHANGE INNOVATORS INC's compelling purpose is to assist individuals in creating alignment for themselves and their organizations through progressive leadership development.
We work with individuals, teams and organizations large and small, developing unique and customized training solutions that align and have dynamic and positive impact.
Creating Positive Energy - Victoria