Description
Through collaboration with different community partners, this event aims to provide the public with tangible tools to engage in meaningful and productive discussions about race. Panel members from diverse backgrounds will discuss their own experiences in the context of their respective communities, providing both insight and recommendations on appropriate ways of navigating through difficult conversations. This interactive workshop aims to educate, inform, and equip audience members with the confidence needed in overwhelming and hostile situations.

Panelists: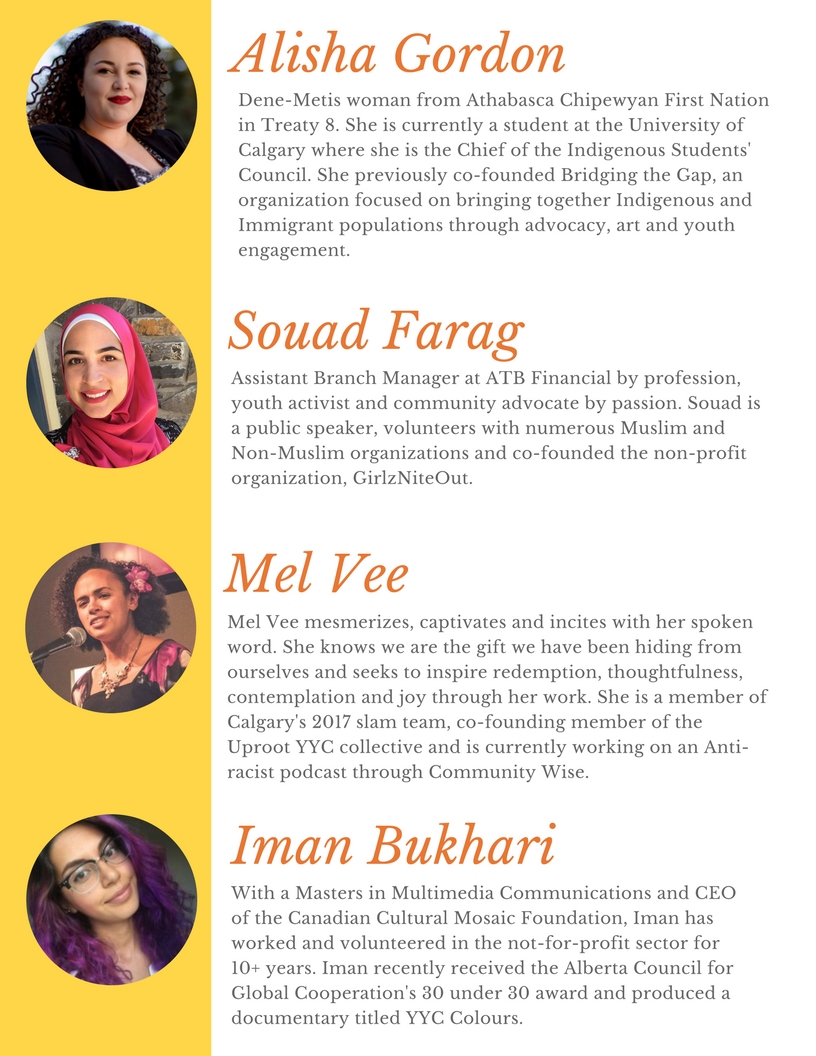 This free event is brought to you by a collaboration between Canadian Cultural Mosaic Foundation, Uproot YYC, and Community Wise Resource Centre.
Location's Accessibility:
CommunityWise is located in downtown Calgary, at 223 12th Ave SW. There is a ramp available to the main entrance, as well as a series of stairs and a handrail on both sides. Bathrooms are gender neutral and there is a wheelchair accessible stall.

Location's Land Acknowledgement:
CommunityWise is located in the traditional territories of the Blackfoot and the people of the Treaty 7 region in Southern Alberta, which includes the Siksika, the Piikuni, the Kainai, the Tsuu T'ina, and the Stoney Nakoda First Nations. The city of Calgary is also home to Metis Nation of Alberta, Region III.