Location
150B Larkspur St
150B Larkspur Street
Kamloops, BC V2B 2M4
Canada
Sales Have Ended
Ticket sales have ended
Ticket sales have ended for this event. If you are interested in finding out more about Professional Photographers of Canada, please go to https://www.ppoc.ca/membership/join.php
PPOC-BC Interior invites you to Creating Unique Portraits with Corrie Lindroos
About this event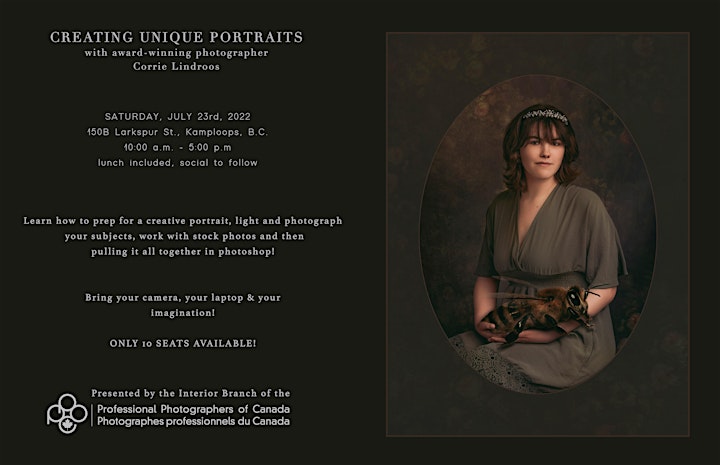 PPOC-BC Interior Branch is pleased to present Creating Unique Portraits with Corrie Lindroos. Join us for an exciting workshop at 150B Larkspur St in Kamloops, BC on Saturday, July 23rd from 10am to 5pm. Lunch is included with a social to follow.
In this workshop, Corrie will teach you how to dream up, plan, light, and shoot your own creative portraits. She will walk you through the creative process and show you how to style your creative session. You will learn her simple one light setup and how to pose your subject properly for composites. She will also show you how to photograph all the elements needed for your composite as well as how to work with stock photography if you are not able to photograph your own elements.
In the afternoon, Corrie will show how to pull it all together using Adobe Camera Raw and Photoshop. We will end the day with a social (optional).
This is a hands-on workshop, so bring a studio portrait lens (24mm – 70mm, 35mm, 50mm) your camera and your laptop if you want to edit along.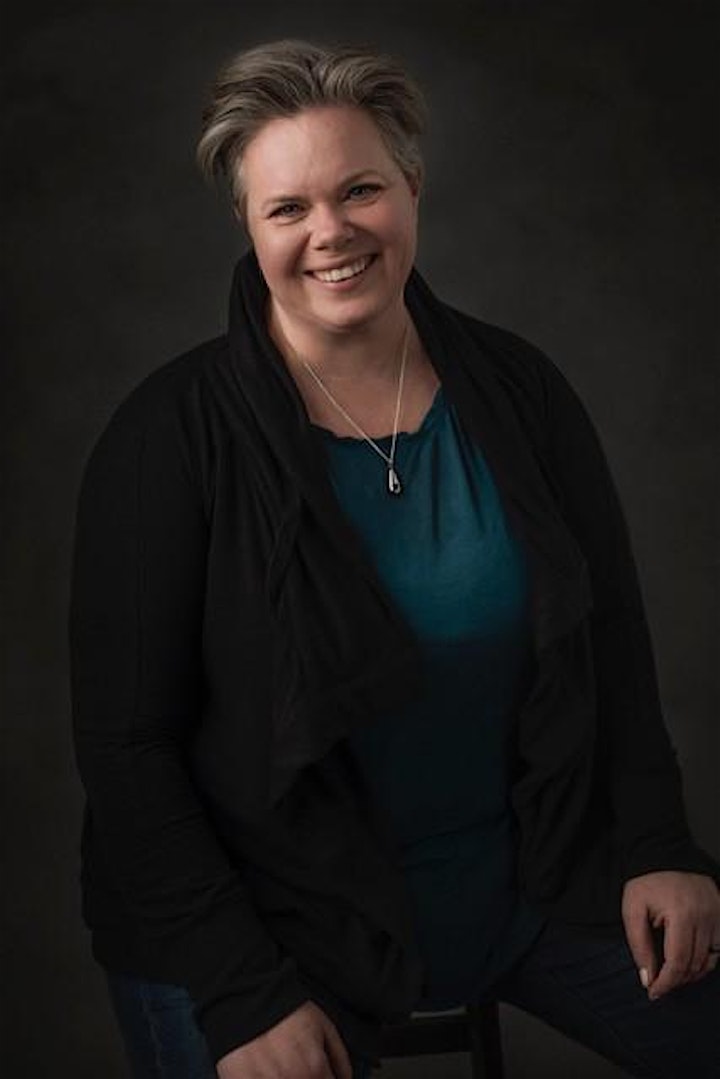 Corrie is an award-winning child portrait photographer located in 150 Mile House, B.C. She has been a portrait photographer for over ten years. Her passion lies in creating traditional portraits with an infusion of the unusual.
*Please note that if you are trying to purchase your ticket - Eventbrite does not work well on Safari. Best platforms are Chrome or Firefox
See these links for help:
https://www.eventbrite.com/support/articles/en_US/Troubleshooting/how-to-troubleshoot-internet-browser-issues
https://www.eventbrite.com/support/articles/en_US/How_To/how-to-manage-your-email-preferences