Description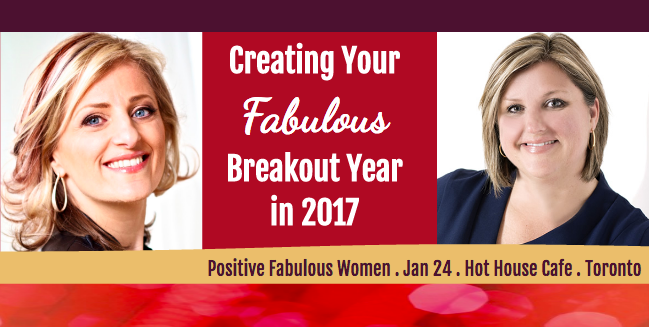 Building your business starts with intentions and goal setting - but the results won't come from having a vision board and a pretty planner.
Join us on on January 24 for an evening of networking + connections with other passionate, creative Toronto women business owners who are ready to rock their 2017. You will also get to participate in an an interactive 45 minutes session with our guest speaker, Shelagh Cummins, that is designed to help you turn your vision and goals into a reality and to take action to keep yourself accountable so you can achieve the goals on your vision board in 2017.
Community. Connections. Inspiration.
This is a fabulous opportunity to touch base with friends and expand your network – so feel free to bring along your friends and colleagues interested in growing their business and meeting other passionate, supportive women entrepreneurs!
Complimentary Hors D'Oeuvres. Cash Bar. Door Prizes.
About Shelagh - After trying to solve the growth puzzle for years, Shelagh Cummins has become the compass for hundreds of entrepreneurial women on their path to profits. Her mission is to help other women scale a profitable business—without drowning in debt, forfeiting family time, or working in their sleep. For more about Shelagh, please visit http://shelaghcummins.com/
TICKETS: Early-Bird by January 19: $20 | Regular Pre-Payment: $25 | Cash at the door: $30
JOIN US!