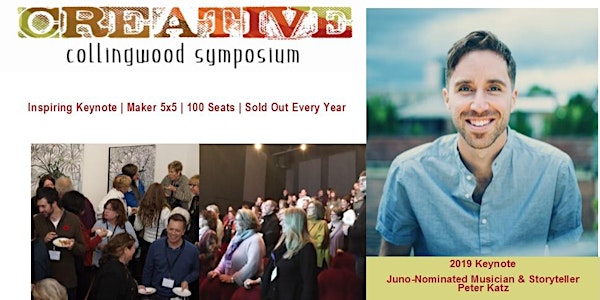 Creative Collingwood Symposium
When and where
Location
Simcoe Street Theatre 65 Simcoe Street Collingwood, ON L9Y 1H7 Canada
Description
Creative Collingwood Symposium
Theme: The Art of Resilience
Time: 6:00 pm-9:00 pm Doors Open at 5:30 pm
Agenda: Maker 5X5 | Keynote Presentation | After Party
The 6th annual Creative Collingwood Symposium will leave you inspired and is not to be missed if you are an artist, creator, maker, musician, arts administrator, creative professional, educator or cultural enthusiast! We'll kick-off with a Maker 5X5 - 5 makers, 5 minute presentations & 5 minutes for Q&A each - followed by a talk interspersed with songs by gifted storyteller and Juno-nominated musician Peter Katz and finally an After Party catered by Low Down.
For the first time in six years, there is a $10 commitment fee to participate. If this cost is prohibitive to anyone wishing to participate, please contact artsandculture@collingwood.ca.
Meet our keynote:
Peter Katz, Juno-Nominated Musician & Storyteller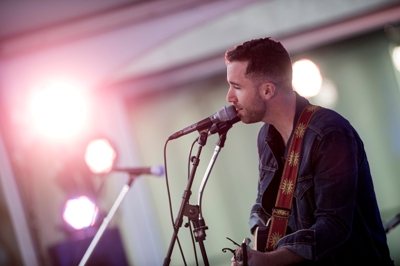 Peter Katz is a JUNO Award, Canadian Screen Award and 2-time Canadian Folk Music Award-nominated singer-songwriter who has spent the past 10+ years touring internationally. He has sold out premiere venues around the world and his latest release 'We Are The Reckoning' was hailed by CBC Radio host Tom Power as: "one of the most heartfelt, beautiful and vulnerable records of the year… an astonishing record".

Peter is also a 4-time TEDx fellow and gifted public speaker, being called on to give countless keynotes to companies and organizations like Bell, Xerox, Royal Lepage, The Canadian Securities Establishment, Trillium Health Network, Fireside Conference, The C-Suite Network and more.
In his latest talk, developed for change-makers and dreamers across industries, Juno-nominated singer-songwriter Peter Katz shares his experience of surviving and thriving in the music business, which requires wrestling with the tension between a highly vulnerable career path and an outward perception of constant forward progress in order to be successful. How do you find the strength and courage to 'stay in it' within that tension? How do you stay open to the unexpected as your vision is unfolding? Through his powerful songs and stories, Peter pulls his audience in, and leaves them inspired to keep going against the grain and finding their own path.
Photo Credit: Jag Gundu
Maker 5X5
There is rarely an easy path to success. Five local makers talk about their process and the unique and often winding road they have travelled to pursue their vision. Each Maker will share for 5 minutes followed by a 5 minute Q&A with you, the audience. The goal is to enlighten, engage and inspire conversation, ideas, connection and community. Our 5X5 will be moderated by Brandon Houston of Collingwood Foundry.
Here are our Maker 5X5 presenters: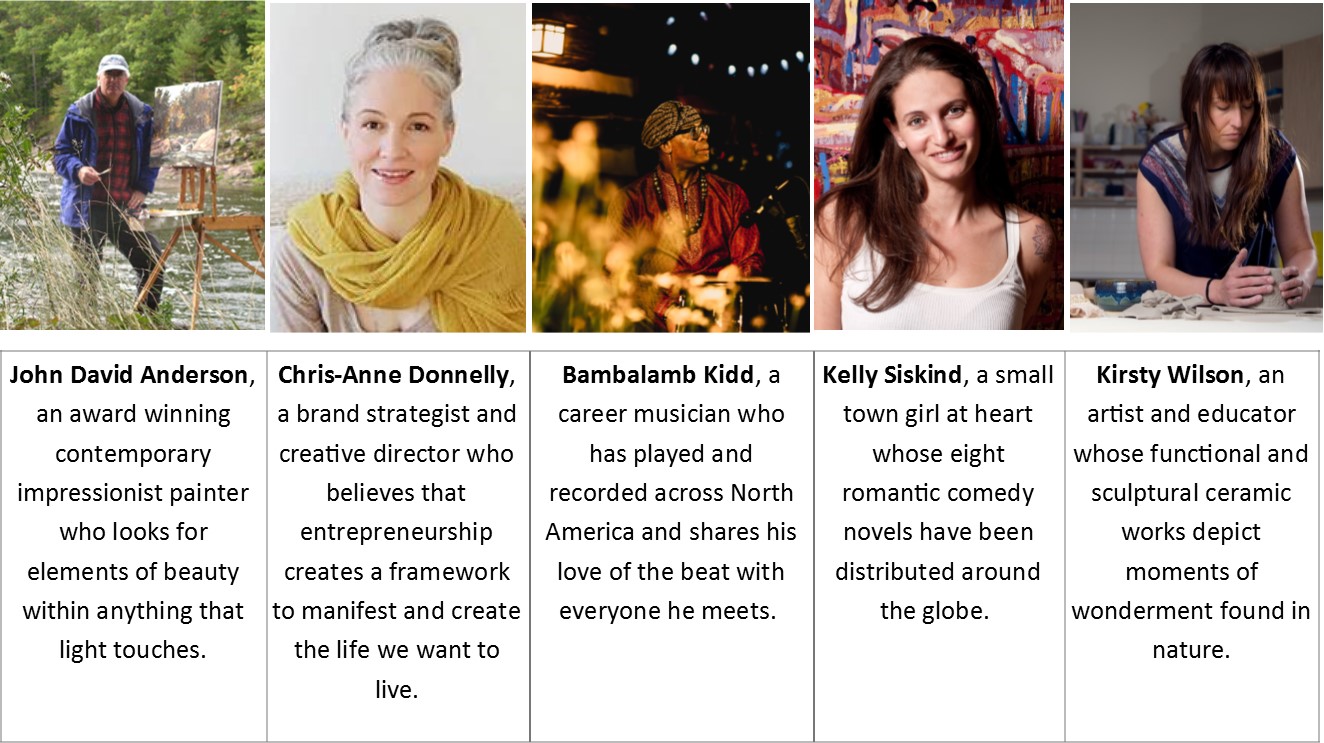 After Party!
Keep the energy and conversation going at an after party catered by Low Down, Collingwood's newest cocktail and snack bar. Enjoy complimentary hors d'oeuvres and a cash bar. Note that peanuts are used in snacks and are in the kitchen.