Description
The Maker's Alchemy Edition of Creative Community Thursdays is a two hour facilitated workshop/micro retreat which brings you and me together to "conversationally, critically, creatively and caringly*" explore - hands on - the idea that Expressive arts are a form of transformative self-care. This time, expect elements from either storytelling, theater, writing, visual arts, music, nature and/or movement.

The priority is to co-create a welcoming and safe space. This workshop is intended as an incubator for non-artists and artists alike to join up, learn from and inspire one another. You don't need to perform, only to access your senses and what it is that you care about, the rest will follow. Today, you rise, to the occasion, to the challenge, to the invitation, to your own yearning. I'll meet you there.

En français sur demande. In French upon request.

PREREQUISITES
No prior experience needed.
Wear comfortable cloths, bring a snack and something simple to share.
FEE
The fee has been waved for this workshop. Kindly offer a donation to the Nelson and District Women's Centre. The suggested range is as follows: $8.00 - $10.00.

No one will be excluded for lack of funds.
GRATITUDE

Thank you to Shannon Dikkema, Volunteer Programming Coordinator at the NDWC
for your support and the exciting 2016 programming lineup.

Empowered Women. Healthy Communities. Indeed!
Check out The Nelson & DIstrict Women's Centre's monthly events list at: http://www.nelsonwomenscentre.com/
Or their monthly calendar at:
http://www.nelsonwomenscentre.com/home/calendar/
A project of: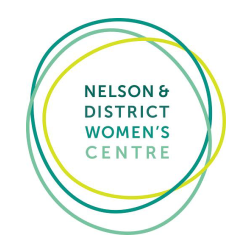 FAQs
Are there ID requirements or an age limit to enter the event?
No ID required. Young adult and adult focussed.

Where can I contact the organizer with any questions?
To book please directly contact Ms.Shannon Dikkema, Programming Coordinator at the Nelson & DIstrict Women's Centre Telephone: (250) 352-9916.

If you have questions about the workshop itself, please feel free to contact me, Carina Costom, your facilitator directly at 250-352-3806.