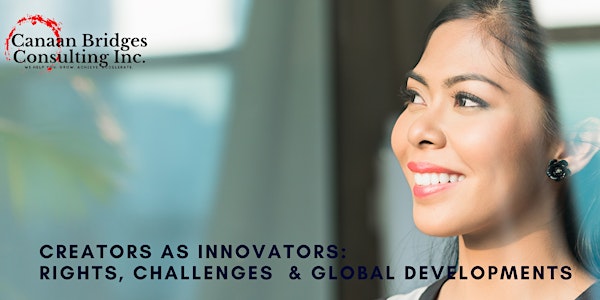 Creative Industries Insights: Free Webinar
Key stakeholders will share developments, highlights and challenges influencing sustainable growth in creative industries.
About this event
The creative industries include ventures and interests in the film, music, visual arts, technology, literary and dramatic fields. Culture, including cultural representations are also dynamics in these narratives. In this webinar, industry experts and entrepreneurs who work in the creative industries will discuss issues and developments that impact the ability of creators to leverage their output to a global marketplace. The webinar marks the end of our digital focus on creative and cultural industries globally. To listen to our podcast series addressing another aspect of these issues, click here: https://open.spotify.com/show/0Advuy1BaSjyD7iTzSwJUE
Speakers include:
Rodrigo Barreda, Education and Programming Director - Latin American-Canadian Project, Toronto
Tika Gilbert, Architect, Designer and Photographer, Tika Gilbert Designs - Bermuda
J.Sandiford, Digital Entrepreneur and Author, Antonio Media - The Netherlands
Discussant: Dr. Marsha Simone Cadogan, Canaan Bridges Consulting Inc.
Come for the talk, stay for the insight. Register!
We Help You: Grow. Achieve. Accelerate.