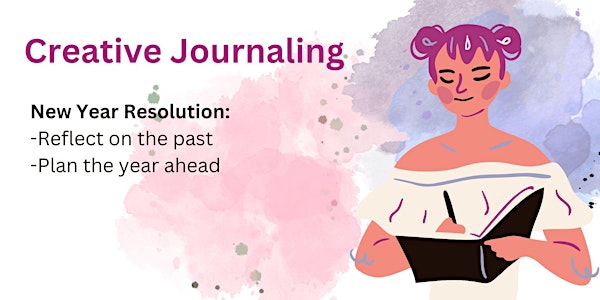 Creative Journaling - New Year Resolution
Join our creative journaling and work on your New Year Resolution. Reflect on your past and plan the year ahead.
About this event
Like all the spaces that we spend most of our time at like our home or work, our mind and mental space needs cleaning every once in a while to remain healthy. In this creative workshop you will learn:
- What is a creative journal?
- How to create one?
- How to use it to regulate your emotions.
To start our creative process we will be making a personalized collage on our journal first. Please prepare your collaging materials before the workshop starts.If you have participated in our previous journaling workshops, you will be encouraged to develop your practice and skills further during this session.
List of materials:
1) Blank notebook (any size)
2) Any choice of colored papers, gift wrapping paper or fabric
3)Any choice of stickers, scrapbook tapes
4) Scissors
5) Glue stick, white glue or glue gun
6) Glitters or any other materials that bring you joy
7) Pencil, markers, paint and paint brushes of your choice
About us:
LOUD (let optimism unleash dreams) Art Society is a Calgary based not-for-profit organization offering humanitarian artistic services providing a positive mental environment. We specialize in offering a therapeutic art program with the integration of Art-therapy and Mindfulness services.