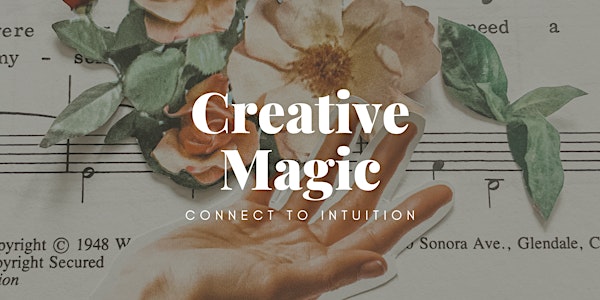 Creative Magic | INTUITIVE ART WORKSHOPS (Vancouver)
Intuitive art workshops to connect with your creative spirit and play with art. Tuesday evenings in the Vancouver studio with Elspeth.
When and where
Location
402 W Pender St 402 West Pender Street Vancouver, BC V6B 1T6 Canada
Refund Policy
Contact the organizer to request a refund.
Eventbrite's fee is nonrefundable.
About this event
Intuitive art workshops, running weekly on Tuesdays from 6 pm - 8 pm PST. Workshops take place in downtown Vancouver (address and directions provided after signing up). Each week has a different theme - attend as often as you'd like!
* Please read through the workshop description and all policies before registering
WORKSHOP DESCRIPTION
The intention of these workshops is to access creativity from a place of intuition, rather than fear. If you have ever longed to create, but felt stuck within the parameters of making "good art", these workshops are for you. If you want to explore different artistic mediums, these workshops are for you. If you want to connect with other creative souls and engage in a spiritual process of art-making, these workshops are for you.
Many art classes within the school system have done a great disservice to students by praising creativity only within set parameters. In the process of these art therapy workshops, we will explore our inner creative magic. Letting go of achievement-based creativity and creating just because we feel called to create.
When we see art as a spiritual process, we see that art is alchemy. By creating art, you are bringing new energy into the world. Every mark is a signifier that you are here, present and engaged. Guided therapeutic art activities focus on connecting with your inherent magic, intuition and community.
Participants will have the opportunity to:
dedicate time to this creative self-care ritual within a community setting
respond to journalling prompts, make art and share with the group
play with a variety of artistic supplies
practice mindful awareness
be a witness to others' unique magic
No art experience is required to participate in this group! We focus on the process of creation, rather than achieving "good art". There will be no art "instruction" and at least 1 hour of independent art-making time during each session.
DETAILS
Creative Magic workshops are facilitated by Elspeth Robertson, clinical counsellor + art therapist in Vancouver, BC. The workshops run weekly in Vancouver on Tuesday evenings 6pm - 8pm PST.
The art studio is located in a beautiful heritage building in downtown Vancouver. The building has 3 steps at the entrance and unfortunately is not wheelchair accessible. At the current state of the pandemic, masks will be required in the studio to protect those most vulnerable.
All materials are provided for this group! In the studio, you will find:
Coloured paper, cardstock, construction paper, mixed media paper, crepe paper
Pencils, coloured pencils, felt tip markers, wax crayons, oil pastels, chalk pastels
Watercolour paint, tempera paint, gouache
Plasticine, air dry clay, oven-bake clay
Pipe cleaners, pom poms, feathers
Magazine cut-outs, scissors, glue
Yarn, string, thread, tapestry needles, fabric
YOUR INVESTMENT
For each workshop, choose what you pay between $50 - $70 + GST.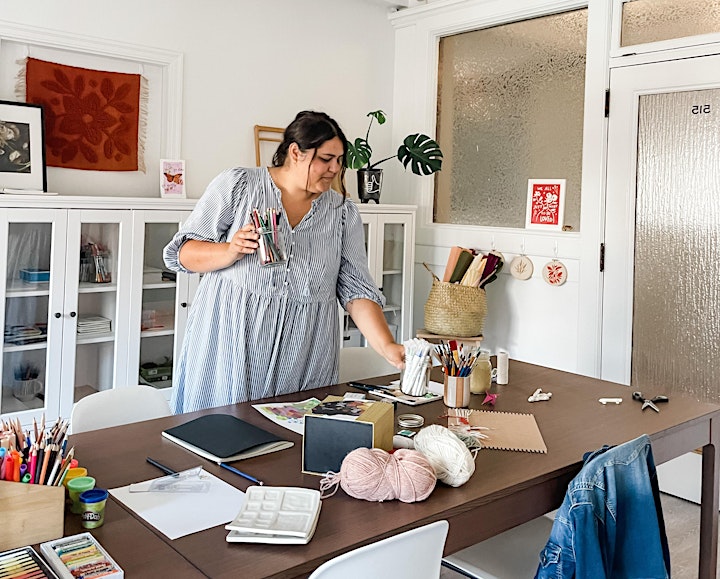 POLICIES
Registration is open to adults (18+) of any gender.
Workshops are limited to 5 participants to allow for deeper processing. Each workshops needs a minimum of 2 participants to run; you will receive a full refund if the workshop is cancelled.
As this is an in-person workshop, punctuality is appreciated. Participants are encouraged to arrive 5-10 minutes early to settle in before the workshop starts.
Refunds & Cancellations
I am unable to issue refunds for any missed workshops.
If you need to cancel your registration, you must do so within 3 DAYS of the workshop to receive a refund.
HOW THIS IS DIFFERENT FROM A STUDIO ART WORKSHOP
This group focuses on the art process, not the art product. There will be no artistic instruction. Instead participants are given prompts/suggestions and they can choose how they would like to respond. There is no wrong way to create art in this group: responses can look like scribbles, clay sculpture, a written poem, a dance and cut out images, for example.
HOW THIS IS DIFFERENT FROM TRADITIONAL GROUP THERAPY
Traditional group therapy generally focuses on group discussion and skill-building or coaching designed to target a specific subject. While art therapy groups offer a similar community support network, discussion is not the main focus of this group. Participants are asked to work independently and focus on introspection and are then welcome to share their reflections with the group.
This group supplements, but does not replace individual therapeutic support. There may be themes that come up in the group setting that you require more support around. I am not able to diagnose, treat, or offer clinical support within this group. Please seek individual therapeutic support when needed.
You are always welcome to choose not to respond to the specific prompts and work on personal art-making during the workshop period.