Description
Creative Neighbours Salon: Colin Thomas, Theatre Critic
7-8pm Salon Presenter: Colin Thomas
Colin Thomas was the main theatre critic at The Georgia Straight for almost 30 years. Now, he is producing a free theatre e-newsletter called Colin Thomas's FRESH SHEET, which features curated local, national, and international theatre coverage as well as his own reviews.
Before becoming a critic, Colin worked professionally as an actor, having trained at UBC and the Bristol Old Vic Theatre School. As a playwright, he has been honoured three times at the Chalmers Children's Playwriting Awards. His plays for kids and their families have been produced by virtually every major young-people's company in Canada and have enjoyed numerous international productions, including those at the Kennedy Centre in Washington DC and the Mark Taper Forum in LA. For a time, Colin was a regular contributor to Sesame Street, for which he invented the Creature Feature.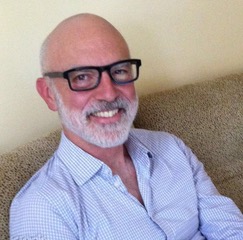 Sex Is My Religion, his play for adult audiences, has been produced in Vancouver, Dallas, and New York City. John Alleyne transformed Sex Is My Religion into dance for Ballet BC.
His favourite thing about the theatre is that it is an inherently compassionate art form.
Date: Sunday, April 22nd, 2018
Place: David Eby MLA's Community Office, 2909 West Broadway, Vancouver, V6K 2G6
Time: 6-7 pm Potluck finger food; 7-8 pm Presentation; 8-9 pm Socialize and network.
Bring: Dessert or finger food for sharing. There will be a networking table for flyers and cards about upcoming performances and exhibitions.
We provide reusable cups, napkins and plates.
You can follow Creative Neighbours Salon on:
www.facebook.com/creativeneighbourssalon
Twitter @KitsilanoSalon
Instagram @Creativekitsilano
Questions? Contact creativeneighbourssalon@gmail.com
RSVP: http://creative-neighbours.eventbrite.ca
And see details of this and other upcoming salons at creativeneighbourssalon.wordpress.com
Thanks for a Neighbourhood Small Grant to: