Description
Creative Neighbours Salon: March 24 2019 - Haiku Poet and Editor Vicki McCullough
HAIKU: A BIG LITTLE POETRY FORM
This tiny Japanese-origin form of poetry has a worldwide following and community. Related forms include haiku's predecessors tanka and renku (collaborative linked verse), and a growing number of hybrid and newly created forms such as haibun, photo-haiga and rengay.
Writing haiku can be a spiritual, social and/or literary endeavour. It's not about counting syllables; it's about capturing the experience of a "haiku moment." And it's about sharing.
Join us for an exploration of what makes a haiku and what's happening in the haiku scene with haiku and tanka poet Vicki McCullough. Vicki is the editor of Sisyphus: Haiku Work of Anna Vakar (2017) and co-organizer of the Haiku Canada Weekend taking place May 17–19, 2019, in Vancouver.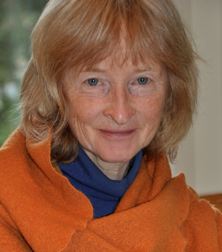 Mary Bennett will also be giving a kombucha making demo from 6-6:30 with samples for tasting too!
Date: Sunday, March 24 2019
Place: David Eby MLA's Community Office, 2909 West Broadway, Vancouver, V6K 2G6
Time: 6-7 pm Potluck finger food and kombucha demo; 7-8 pm Presenter; 8-9 pm Socialize and network.
Bring: Dessert or finger food for sharing. There will be a networking table for flyers and cards about upcoming performances and exhibitions.
We provide reusable cups, napkins and plates.
You can follow Creative Neighbours Salon on:
www.facebook.com/creativeneighbourssalon
Twitter @KitsilanoSalon
Instagram @Creativekitsilano
Questions? Contact creativeneighbourssalon@gmail.com
RSVP: http://creative-neighbours.eventbrite.ca
And see details of this and other upcoming salons at creativeneighbourssalon.wordpress.com
Thanks for a Neighbourhood Small Grant to: the Vancouver Foundation administered by Kitsilano Neighbourhood House.