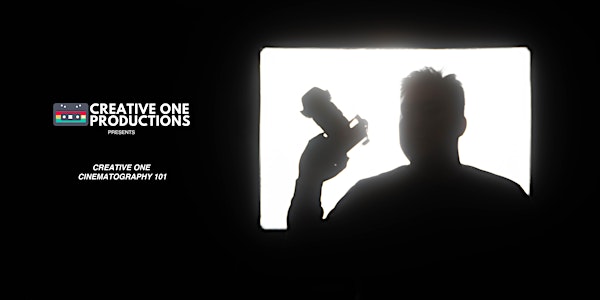 Creative One Cinematography 101
Creative One Productions - Cinematography 101 Workshop - Introductory level
When and where
Location
New Westminster Christian Reformed Church 8255 13th Avenue Burnaby, BC V3N 2G6 Canada
Refund Policy
Contact the organizer to request a refund.
Eventbrite's fee is nonrefundable.
About this event
Creative One Productions first workshop for cinematography
This workshop is for introductory level of Photography/Videography (Beginner - Intermediate).
본 워크숍은 사진/비디오 입문 레벨(초급 - 중급)을 위한 것입니다.
The workshop will comprise of two fully interactive 6-hours sessions (including 30 mins lunch break and 2 x 15 mins short breaks) on the following dates, total of 12 hours.
워크숍은 2일, 하루 6시간 세션으로 진행됩니다. (30분 점심시간과, 2 x 15분 휴식 시간 포함)
Session 1: Saturday January 14 - 10:00AM - 04:00PM PDT
Session 2: Saturday January 21 - 10:00AM - 04:00PM PDT
Throughout the two-sessions, we'll cover:
본 워크숍의 내용은 다음과 같습니다.
Exposure Triangle
White Balance
Types of Lenses
Types of Composition
Types of Camera Movement
Additional Camera gears/equipment
Sound (ADR, Room-tone, post-sound...etc)
Lighting techniques/styles
Adobe Lightroom (Photo Editing)
Adobe Premiere Pro (Video Editing)
Notes:
Bring your own camera (DSLR or Mirrorless recommended).
If you do not own a camera, please be mindful that you may be grouped up with others to optimize your hands-on experience.
The workshop will be comprised of hands-on experience and knowledge/information. There will be home assignments for participants to practice things we learn during our workshop sessions.
Most of the funds raised through this workshop will go to a non-profit organization called Creative One Conference - A Christian Youth Conference team.
본인 카메라 지참 (DSLR or Mirrorless) - 워크숍을 진행하는 동안 배운 내용을 연습하며 참여하는 것을 추천합니다
카메라가 없는 경우, 있는 참가자와 함께 워크숍을 진행할 수 있게 도와 드리겠습니다.
워크숍은 이론과 실습으로 구성되어 있으며, 배운 내용을 연습할 수 있게 과제도 드립니다.
이번 워크숍을 통해 마련된 기금 대부분은 비영리단체 "Creative One Conference (기독교 청소년 수련회)"에 지원 됩니다.
Cost/참석 회비:
SUPER EARLY BIRD (Ends on December 31st) - $80
Early Bird Price - $100 (January 1st - 8th)
General Admission Price - $120 (January 9th - 14th)
Group Rate: 2-4 People (10%), 5-10 People (20% off), 11+ People (30% off) - For group rate price, please email us at event.creativeone@gmail.com
If you have questions/inquiries, feel free to contact us at 604-441-6455 or E-mail us at event.creativeone@gmail.com
문의사항/질문이 있으시면 604-441-6455, 또는 이메일(event.creativeone@gmail.com)로 문의 바랍니다.
INSTAGRAM @creative_one_productions