Creative SpaceMaking Vancouver (June 12-13, 2013)

Part celebration, part learning, part mapping the future for cultural spaces in Vancouver
Event Details
Creative SpaceMaking Vancouver
Artist-run centres, performing arts venues, creation/production studios, indie music sites, outdoor gathering plazas, art galleries, and work spaces for creative industries — These are spaces that bring culture to life!  
They are vital to communities and neighbourhoods, essential for thriving economic and social well-being, threatened by high real estate values…
Join artists, architects, cultural organizations (not-for-profit and business) and community leaders, in a two-day think tank on creative space in Vancouver. Creative SpaceMaking Vancouver is part celebration, part learning and part crafting a new roadmap for the sustainable creation and operation of cultural spaces in our city.
Space is limited; register now to avoid disappointment.

Event Information:
 
Workshop: Explorations in Creative SpaceMaking
Wednesday June 12, 1:00pm – 5:00pm, SFU School for Contemporary Arts (149 W Hastings St.)
This half-day workshop will be led by one of Canada's premier cultural space organizations, Artscape, with guests from the Vancouver cultural community. It will explore the issues and topics concerning cultural space, including strategies, resources and tools available to organizations today. The workshop will also be an opportunity to network and learn through group activities, and from local organizations that have struggled with their space needs and have realized valuable and successful projects.
Hands on and interactive. This introductory workshop will appeal to artists, arts & cultural organizations and businesses, and emerging leaders in the cultural space discussion.
Cultural Celebration Powered by PechaKucha
Wednesday June 12, 7:00pm – 10:00pm, The WISE Hall (1882 Adanac St.)
A celebration of cultural space in Vancouver. The expected and unexpected. Modelled on the hugely successful PechaKucha format, ten presenters will share twenty slides with no more than twenty seconds per silde to spark our imagination and inspire. Cash bar and light snacks.
Fun and inspiring. This event will appeal to workshop participants and to all those interested in cultural/creative space in Vancouver.
Workshop: Partners in Creative SpaceMaking
Thursday June 13, 8:30am – 5:00pm, SFU School for Contemporary Arts (149 West Hastings St.)
This full-day workshop, facilitated by Artscape, will focus on engaging with participants to craft a new road map for the future of cultural spaces in Vancouver. Along the way, the workshop will harness the knowledge of a variety of Vancouver-based experts in finding, creating, preserving, financing/fundraising, and sustainably operating cultural-creative space.
Loaded with content and action, this workshop will appeal to artists, architects, developers, social purpose real estate professionals, cultural organizations and businesses who want to dig deep into the cultural space challenge, learn and be a part of an action plan going forward.

Earlybird registration closes Friday, May 24th, 2013.

Regular registration closes Friday, June 7th, 2013.
 
In order to engage the community effectively, we ask that you limit your registrations to two representatives per organization.

Programming subject to change.


If the event you are interested in is unavailable, please click here, complete the form, and you'll be added to the waitlist.
 
Questions? Comments? Contact us at creativespacemaking@vancouver.ca

Accessibility Information:
The WISE Hall is considered a semi-accessible venue. Wheelchair access around back, 10 steps in front; open concept, can be well lit, all wood flooring, sturdy padded seats and small movable bistro and bar tables. The stage is up 6 non-railed steps and not wheelchair accessible. One wheelchair accessible bathroom stall currently available in the women's washroom* only. The Hall offers bike racks and street parking, and is within a few blocks of wheelchair accessible transit. There is neither a scent-free policy in place nor scent free soaps available currently.

Please Note: The WISE Hall is undergoing renovations. A men's wheelchair accessible stall is almost complete.

======================

SFU Woodwards
As a whole, the campus at SFU Woodwards and the Goldcorp Centre for the Arts are considered fully wheelchair accessible. All main entrances offer wheelchair accessible options, railed ramps, wide doors, some automatic. There are multiple wheelchair accessible, gendered washrooms throughout, all with auto controls; depending on the event you may have access to gender-neutral wheelchair-accessible washrooms as well. Please inquire through the event organizers and security. The Centre for the Arts is located downtown, only moments away from wheelchair accessible transit buses, trains, and seabus, and offers bike racks and parking. There is currently no scent-reduction policy in place, nor are there scent free soaps available. 
Brought to you by: Cultural Services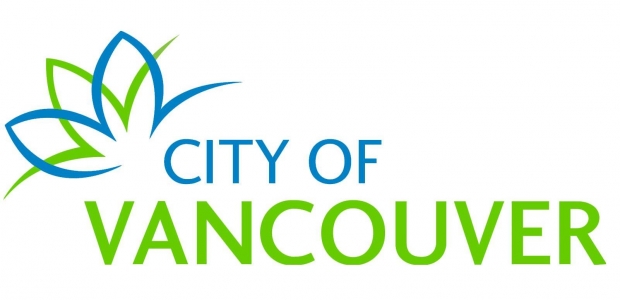 With: Artscape, a Canadian leader in creative placemaking.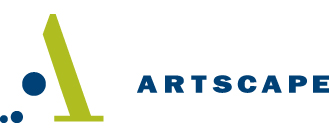 Generously supported by:


Where

Vancouver, BC
Canada