Description
CreativeBoost is a WorkInCulture program available as an in-person workshop or online webinar that teaches individuals working in arts, culture, libraries, and heritage, skills related to business planning and entrepreneurship.
This CreativeBoost program is a one-day workshop for artists/creatives who are thinking about starting a creative business. Attendees explore the feasibility of their existing creative business idea through basic business and creative techniques that will help shape the business plan.
Through interactive, reflective, and writing activities that correlate with a workbook, participants get to step into the business mind frame and leave with the key components of their business more clearly defined.
This workshop is intended for individuals who:

Have little knowledge of basic business skills
Want to explore the feasibility of an existing creative business idea
Enjoy participating in both reflective/independent and interactive/social activities
This workshop involves:

Sitting for most of the day
Periodic breaks throughout the day with 45 min- 1 hour at lunch
Speaking with other participants and to the group, having discussions, and asking quesitons
Socializing and making connections
Group and individual activities
Guided visualization session
Writing in workbook
Takeaways for participants
Step into the business mind frame
Build a bridge from creative professional to creative business
Clarify your business idea, direction & create the

base

of your business plan
Get to know your local business and creative sector supports and community
Guest speakers:
TBC
Facilitator:
Snjezana Pruginic is a creative business professional and facilitator with over 10 years of experience in the creative sector as a dancer, producer, writer, community art facilitator and art manager. She is also the co-founder and facilitator of "Business of Arts", an art entrepreneurship workshop for visual artists.
Agenda for the day
Introductions and Logistics
Getting into the business mind frame
Defining your skills, strengths and passions
Finding the sweet spot (your business)
Mapping your idea / business (and building the frame of the business plan)
Your business vision
Your business goals
Business Analysis
The Heart of Your Business
The problem
The value
The purpose
Who are your clients?
Creating your client avatar
Putting it all together
Next Steps and Action points
Your Community (includes a panel discussion with guest speakers)
Side Note:
Workshop includes a workbook handout to prepare you for your next steps.
Morning coffee & muffins, lunch and refreshments are included.
There is a municipal parking lot adjacent to Meaford Hall. Parking is free of charge.
Building is wheelchair accessible.
If you have any questions please contact Mona at 416-340-0086 or info@workinculture.ca.
---
"CreativeBoost - in North Bay" would not be possible without the following presenting partners: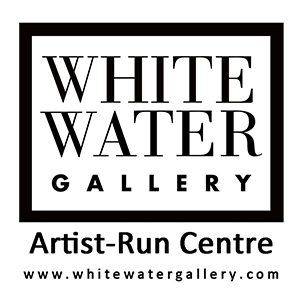 White Water Gallery is a not-for-profit Artist-Run Centre supporting artistic practices that are innovative and relevant. Understanding the need to advance the public's appreciation for contemporary art, the gallery encourages outreach programming that promotes accessibility and shared knowledge.
The Business Centre is a not for profit organization that offers information, programs, training and resources to entrepreneurs, startups and expansions in the districts of Nipissing and Parry Sound.

Funder: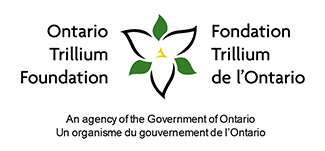 An agency of the Government of Ontario, the Ontario Trillium Foundation (OTF) is one of Canada's largest granting foundations. With a budget of over $136 million, OTF awards grants to some 1,000 projects every year to build healthy and vibrant Ontario communities.