Description
CreativeMornings/Ottawa *Birthday Party*
Friday, May 31st from 8:30 AM to 10:00 AM.
For the latest updates follow our Twitter account @Ottawa_CM
#creativemornings #ottawa_cm #backwards @lineboxstudio
---
Confucius say "Study the past if you would define the future". We're not one to argue, so this month (which also happens to be our first birthday!) the 50 CreativeMornings chapters around the world are hosting talks that address our theme "Backwards". The theme was chosen by our Chicago chapter, and photo provided by Paul Octavious.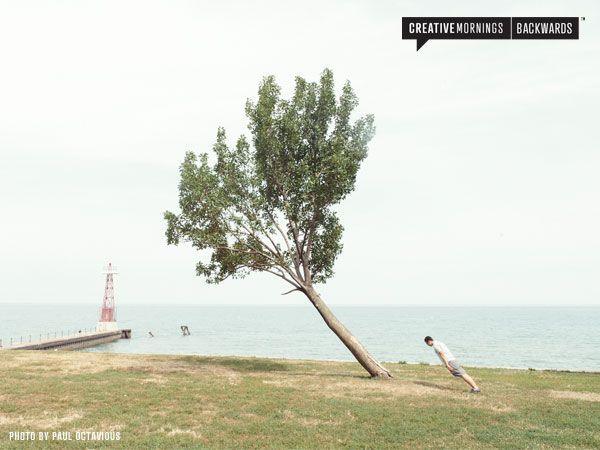 ---
SPEAKER BIO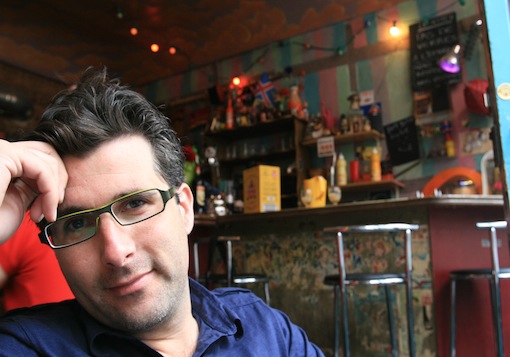 Originally from Windsor, Ontario Andrew grew-up in a family with strong ties to the automotive industry. From a young age however Andrew discovered his passion lay outside this industry and decided to pursue what quickly became a very clear journey in his life, Architecture. Andrew's passion for the discipline continued to grow during his first employment at Archon Architects inc. and during his first years at St.Clair College and Lawrence Tech University.
In 1997 he moved to Ottawa to seek better opportunities and attend the School of Architecture at Carleton University. While attending Carleton, Andrew was hired as a Junior Designer at Brisbin Brook Beynon Architects. He progressed in his role at BBB to become a Senior Project Design Lead reporting to Richard Brisbin, a partner at the firm. In this role Andrew gained invaluable experience working on a wide range of large-scale projects including: The Ottawa Airport, Lansdowne Park Redevelopment, Ottawa Congress Center and The Ontario Medical Association Headquarters. Working on large-scale projects provided Andrew will great skills but left him feeling disconnected from the projects and their clients. In 2006 Andrew left BBB to open his own firm, Linebox Studio Inc. He identified a need in Ottawa for modern sustainable infills and looked to provide people and businesses with fresh, sustainable and progressive design options.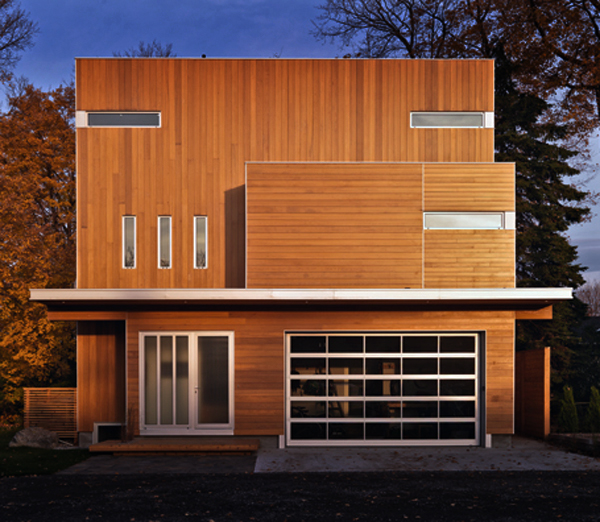 ---
HOST
This month we're celebrating in style, and hitting the water.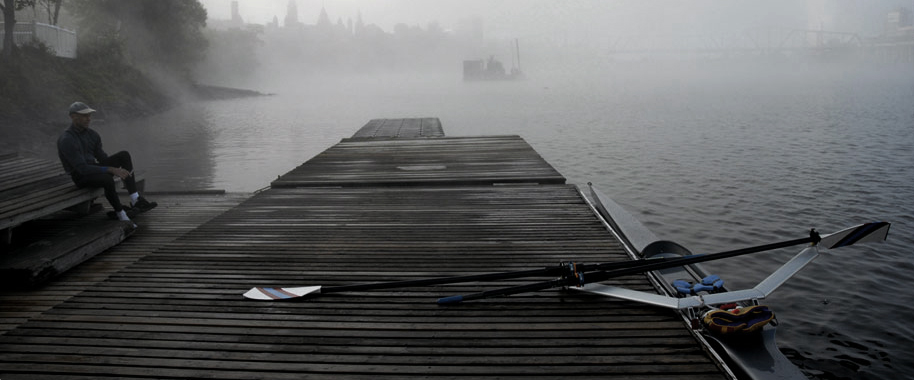 The Ottawa Rowing Club is Canada's oldest rowing club, founded in 1867, the year Canada was created. The club's first patron was Canada's first Prime Minister Sir John A. Macdonald. Seeing as rowers literally look backwards while moving forward, we couldn't think of a more appropriate or scenic location for this month's very special Creative Morning!
Check the club out at www.ottawarowingclub.com
---
SUPPORTING PARTNERS
This event has been generously sponsored by the one, the only Magpie Jewellery. Magpie has been one of our biggest supporters since day 1 and we definitely wouldn't be hear celebrating one year without all of their incredible generosity and commitment to building Ottawa's creative community.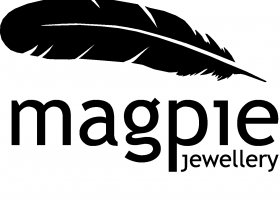 An Ottawa institution, Magpie Jewellery takes pride and care in selecting only the finest jewellery from designers across Canada and the world and in bringing them together in unique displays that entice and inspire.
With 3 locations Rideau, Glebe and the home of our fantastic support local collaboration "Arts Nest" at the new Westboro location, Magpie Jewellery is the first stop for designer and alternative bridal jewellery in Ottawa.
Magpie Jewellery's support of CreativeMornings is just one of the ways in which they help foster a culture for creativity and art in Ottawa, we are thrilled to have Magpie Jewellery in the CreativeMornings community!
---
FOOD SPONSOR
For the first time, we're excited to welcome LUNCH to the party.

Eco-Friendly. Fresh. Local. Ready.
Not bad principles to run a business by, and LUNCH is now proudly serving their amazing menu in four locations around town (not to mention a gorgeous new food truck).

LUNCH offers a diverse menu of items all made fresh daily in their on-site kitchen with local and regional ingredients. You'll find our fresh made products placed in recyclable innovative packaging, ready to go. This new take-away experience is one not to miss for the progressive-minded consumer!
---
VIDEO SPONSOR
The video will be generously sponsored by GAPC.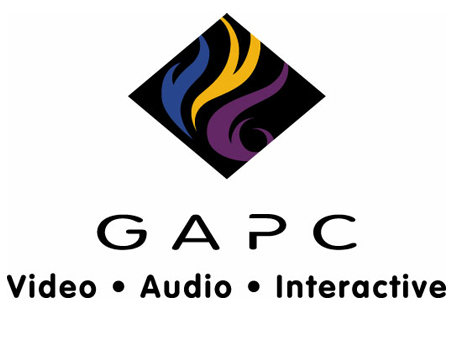 GAPC is a full services audio and video production company. Our priority is to make you look and sound your very best - be it in the boardroom, at a trade show, in the media or on the web. For over 25 years, GAPC has had a solid track record in corporate communications with our public and private sector clients. GAPC provides turnkey, high-quality creative video and audio content to make your story compelling and memorable.
---

ABOUT CREATIVEMORNINGS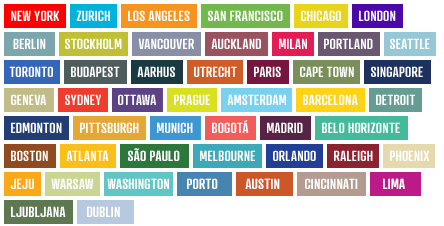 CreativeMornings is a monthly morning gathering for creative types. Each event includes a 20 minute lecture, followed by a 20 minute group discussion. The gathering begins at 8:30am with the topic presentation starting at 9:00am and everyone taking off for work at 10am. CreativeMornings are free of charge!
For the latest updates follow our Twitter account @Ottawa_CM
#creativemornings #ottawa_cm
Organizer of CreativeMornings/Ottawa with Andrew Reeves
CreativeMornings is a monthly breakfast lecture series for the creative community with chapters in nearly 200 cities around the world. Each month we host an event that is always on a Friday, always in the morning, and always free. 
Since 2012 the CreativeMornings Ottawa team has been hosting these monthly gatherings with some of Ottawa's top creative minds creating a fresh sense of optimism and collaboration among local citizens and businesses.
The series has been a huge success welcoming speakers from such varied occupations as psychologists, architects, artisanal sign painters and brew masters. CreativeMornings has given the Ottawa arts community a brand new platform with which to showcase people doing creative and inspiring things, as well as a consistent and energetic opportunity to cross-pollinate and build the city's creative community.