CreativeMornings/Ottawa with Victoire

Friday, October 19, 2012 from 8:30 AM to 10:00 AM (EDT)
Event Details
DATE
CreativeMornings/Ottawa on Friday, October 19th from 8:30 AM to 10:00 AM.
For the latest updates follow our Twitter account @Ottawa_CM
#creativemornings #ottawa_cm @victoirelovesya
---
This month CreativeMornings caught the fashion bug...and right in time for Ottawa Fashion Week!
With Ottawa's growing fashion week coming to an end, we managed to get off the cat walk, and put together a fantastic CreativeMorning highlighting local fashion culture. Motivated by the upcoming "support local" month of November from the brains at Apt613, we're happy to have none other than the dynamic one-two punch of Ottawa's own VictoireBoutique share their story on creative entrepreneurship.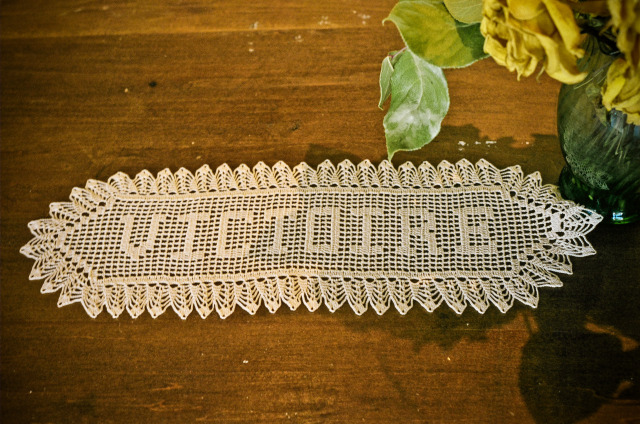 ---
SPEAKERS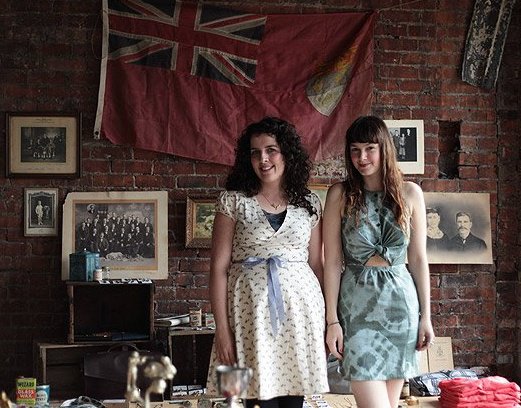 Regine Paquette and Katie Frappier are co-owners of Victoire, a women's boutique specializing in Canadian designers. Opened in 2006, Victoire now includes two locations in Ottawa on Wellington Street West and in the Byward Market on Dalhousie St.  Victoire has been named one of the 10 best shops to buy a dress in Canada by Canwest Media, and has garnered a loyal following. Regine and Katie work hard to distinguish Victoire in the competitive retail industry, where they are up against businesses with much deeper pockets.  They do so through creative merchandising, friendly and eager staff, special events (including the legendary twice yearly vintage dress sale), and by stocking exclusive Canadian designers. With their roots in community organizing, Regine and Katie's strategy for growing a strong  and profitable business is to treat their customers, other business owners and the creative community as inspired collaborators.  
---
 HOST
This month's event will be hosted bback where it all began, by the generous folks over at HUB Ottawa.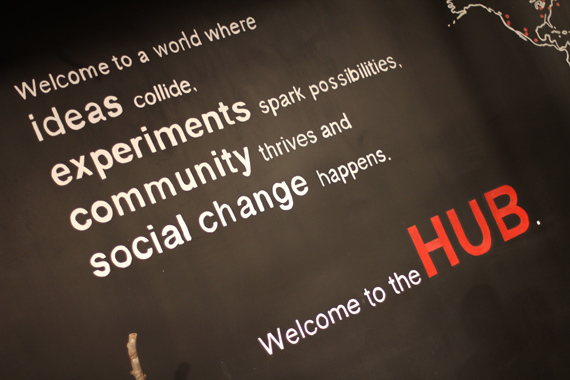 Happy supporters of CreativeMornings, and an ever-growing voice for creativity, entrepreneurship, and social change, HUB Ottawa is a multi-disciplinary social innovation studio. It is a member of HUB World – a global ecosystem of 5000+ social entrepreneurs and innovators in over 30 cities. Whether you're a freelancer, entrepreneur, or just want to work and mingle with like-minded people, HUB Ottawa offers the support, and physical co-working space to take your goals to that next level. It has quickly become a leader in town for events, programming, and a gorgeous workspace all geared towards achieving positive social impact. 
---
 SUPPORTING PARTNERS
This event has been generously sponsored by Magpie Jewellery.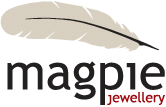 An Ottawa institution, Magpie Jewellery takes pride and care in selecting only the finest jewellery from designers across Canada and the world and in bringing them together in unique displays that entice and inspire.
With 3 locations (Rideau, Glebe, Westboro), Magpie Jewellery  is the first stop for designer and alternative bridal jewellery in Ottawa. Check out their newest store + Pandora Shop-in-Shop in Westboro!

Magpie Jewellery's support of CreativeMornings is just one of the ways in which they help foster a culture for creativity and art in Ottawa, we are thrilled to have Magpie Jewellery in the CreativeMornings community!
---
 DOOR PRIZE SPONSOR
As mentioned, the door prize will provided by Arc'teryx.
Designed by Edita Hadravska, her keen eye for technical details blended with highly fashionable product are sure to make these yet to be released jackets a treat.
There's no avoiding it, it's getting cold, which means there's no better time to introduce our newest partner, Arc'teryx. Based in North Vancouver, Arc'teryx is a high performance outdoor equipment company known for leading innovations in climbing, skiing and alpine technologies.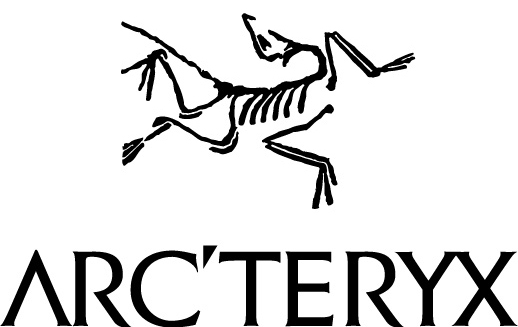 Arc'teryx has a single-minded approach of designing the lightest, best performing and highest quality products that are cleanly finished, architectural designs focussed on function that maximizes efficiency, ease of movemeny and longevity. 
If the inspiring talks weren't enough from CM, Arc'teryx is going to help some lucky ladies in attendance bundle up and brave the Ottawa fall in style with giveaways from their yet to be released S13 line.
Yes, you heard right. Jacket giveaway!   
https://www.facebook.com/arcteryx
---
VIDEO SPONSOR
 The video will be generously sponsored by GAPC.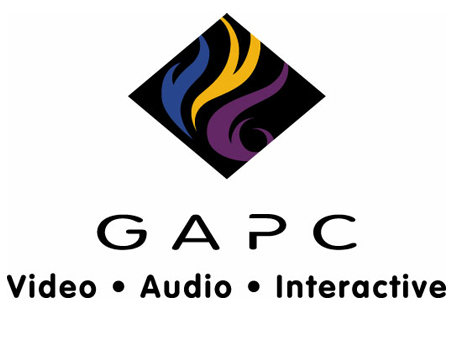 GAPC is a full services audio and video production company. Our priority is to make you look and sound your very best - be it in the boardroom, at a trade show, in the media or on the web. For over 25 years,  GAPC has had a solid track record in corporate communications with our public and private sector clients.  GAPC provides turnkey, high-quality creative video and audio content to make your story compelling and memorable.
---
PRINT SPONSOR
All our print material has been provided by the wicked and great folks over at Loudmouth Design and Printhouse.
Loudmouth is an artist inspired design and printhouse that challenges traditional ideas about printing. Whether it be a handful of embossed and gold foiled business cards on 16pt cotton paper, or thousands of tiny matchbook sized postcards printed on recycled cardboard, if you can image it, we'll find a way to make it happen. We have the capacity to design, print, cut, screen, heat-press, laminate, mount, emboss, bind, foil, or laser engrave your project, all under one roof.
---
ABOUT CREATIVEMORNINGS
CreativeMornings is a monthly morning gathering for creative types. Each event includes a 20 minute lecture, followed by a 20 minute group discussion. The gathering begins at 8:30am with the topic presentation starting at 9:00am and everyone taking off for work at 10am. CreativeMornings are free of charge!
For the latest updates follow our Twitter account @Ottawa_CM
When & Where
71 Bank Street
Ottawa, K1P 5N2
Canada

Friday, October 19, 2012 from 8:30 AM to 10:00 AM (EDT)
Add to my calendar
CreativeMornings/Ottawa with Victoire