Description
You will be able to sign up for this event on Monday, January 2nd, 11:00am. Thanks!
NOTE: At 11:00 AM on January 2nd only 50 tickets will be available.
The second batch of 50 will be available at 4:00 PM.
The third batch of 50 will be available at 9:00 PM.
NOTE: On the morning of the event, if you have not checked in by 8:50 am your ticket will be made available to individuals on the waiting list.
January's morning person's questions is: I am reading...
DATE
CreativeMornings/Vancouver on Friday, January 2nd, 8:30am -10:00am
SPEAKER
Amanda Gibbs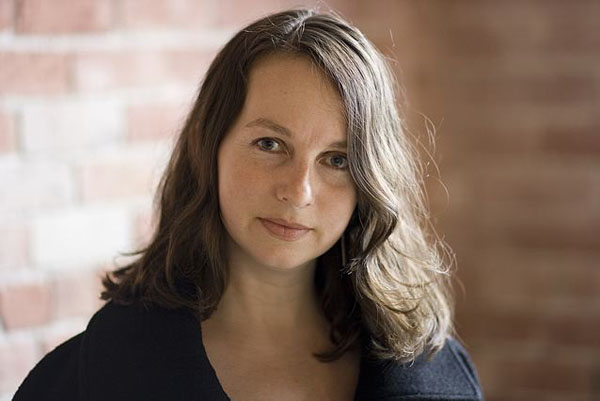 Amanda Gibbs is a writer, communications strategist and facilitator who has assisted dozens of social profit and knowledge-driven organizations map and create brands, enact organizational and policy change and craft winning campaigns.
Her work via social innovation platform, Public Assembly (publicassembly.ca), focuses on creative and productive public engagement, and in particular, finding ways to marshal leading edge tools from social marketing, deliberative democracy, the arts and design to address the pressing issues facing cities. She is a mother of two, lives and works in
Vancouver and is an active volunteer in her neighbourhood of Strathcona.
You can find out a little more about Amanda here.
HOST
This month's event will be hosted by the generous folks over at W2 Media Café and co-presented by the BC Chapter of the Society of Graphic Designers of Canada. If you are not familiar with our supporters, please visit them online to learn more!
BREAKFAST SPONSORS

Breakfast will be generously sponsored by this month's main sponsor Dilawri Group of Companies.
ABOUT CREATIVEMORNINGS
CreativeMornings is a monthly morning gathering for creative types. Each event includes a 20 minute lecture, followed by a 20 minute group discussion. The gathering begins at 8:30am with the topic presentation starting at 9:00am and everyone taking off for work at 10am. CreativeMornings are free of charge!
There are chapters around the world including New York, Zurich, Los Angeles, San Francisco, Chicago, London, Berlin, and now Vancouver!
Be the first to know when new events are being announced, video's are uploaded by signing up for the newsletter of your city over on creativemornings.com.
Tumblr creativemorningsvancouver.tumblr.com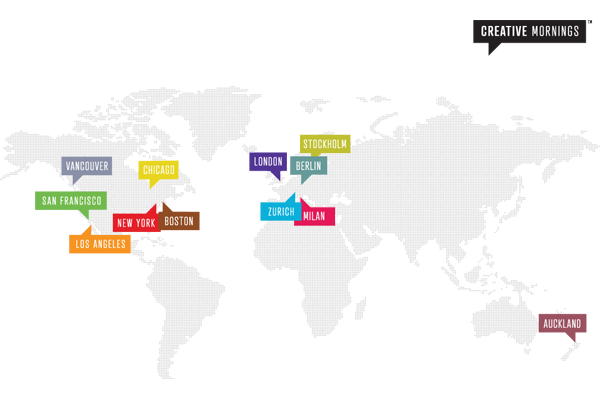 Organizer of CreativeMornings/Vancouver with Amanda Gibbs
CreativeMornings is a monthly breakfast lecture series for creative types started in New York by Tina Roth Eiesenberg (Swiss-Miss.com).

Each event is free of charge, and includes a 20 minute talk, followed by a group discussion and Q&A. The gathering begins at 8:30am with the topic presentation starting at 9:00am and everyone taking off for work by 10am. 

CreativeMornings now has chapters in over 200 cities around the world, including New York, Chicago, London, Zurich, LA, San Francisco, Berlin, Auckland, Milan, Paris, and Vancouver among others. The Vancouver chapter of CreativeMornings is run by Mark Busse (MarkBusse.ca) and his dedicated team of volunteers. 

For the latest info on upcoming CreativeMornings, head over to creativemornings.com or follow us on Facebook, Instagram, or Twitter!