CreativeMornings/Vancouver with Bif Naked

Friday, November 4, 2011 from 8:30 AM to 10:00 AM (PDT)
Event Details
You will be able to sign up for this event on Monday, October 31st, 11:00am. Thanks!
NOTE: At 11:00 AM on October 31st only 50 tickets will be available.
The second batch of 50 will be available at 4:00 PM.
The third batch of 50 will be available at 9:00 PM.
NOTE: On the morning of the event, if you have not checked in by 8:50 am your ticket will be made available to individuals on the waiting list.
This month's morning person's questions is: What keeps me awake at night is...
DATE
CreativeMornings/Vancouver on Friday, November 4th, 8:30am -10:00am
SPEAKER
Bif Naked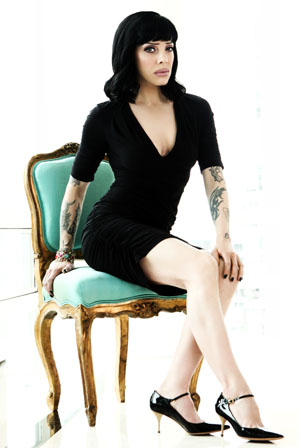 Bif Naked was born in New Delhi, India, and adopted by American methodist Missionaries who didn't know any better.
She is known for her visual art and writing, and seamlessly works with equal passion in all mediums, claiming they are "interchangeable vehicles for her expressions". 
Known for being a straight-edge, vegan, martial-artist, fitness enthusiast and yoga student, Bif shocked the masses when she announced she was diagnosed with Breast Cancer.
In January 2008, Bif began her treatments which included lumpectomy, chemotherapy for six months, radiation, and six more months of infusions followed by an ovariectomy just two weeks before going on tour to support the new record she made while in treatment. Bif never stopped working and, in fact, worked even more- claiming to be "overcompensating" for the guilt of being sick. 
Bif discovered she was not the only patient to felt this was and began her journey of working with other patients and their families toward better understanding and communication. 
Bif found her voice, her passion for advocacy work and her joy in speaking and lecturing. She signed with the National Speakers Bureau, and appears all over North America. 
She is also touring her accoustic shows throughout the year, and travels extensively as a result. 
Bif is in the middle of writing two books, a poetry book, and is preparing to release her highly-anticipated acoustic album and side-project of House Music she calls "Jakkarta".
Bif Naked self-identifies as a "non-confrontationalist" and is a dog-parent.
You can find out a little more about Bif Naked here.
HOST
This month's event will be hosted by the generous folks over at W2 Media Café and co-presented by the BC Chapter of the Society of Graphic Designers of Canada. If you are not familiar with our supporters, please visit them online to learn more!
BREAKFAST SPONSORS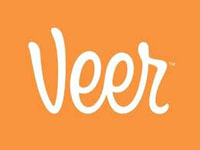 Breakfast will be generously sponsored by this month's main sponsor Veer.
ABOUT CREATIVEMORNINGS
CreativeMornings is a monthly morning gathering for creative types. Each event includes a 20 minute lecture, followed by a 20 minute group discussion. The gathering begins at 8:30am with the topic presentation starting at 9:00am and everyone taking off for work at 10am. CreativeMornings are free of charge!
There are chapters around the world including New York, Zurich, Los Angeles, San Francisco, Chicago, London, Berlin, and now Vancouver!
Be the first to know when new events are being announced, video's are uploaded by signing up for the newsletter of your city over on creativemornings.com.
Tumblr creativemorningsvancouver.tumblr.com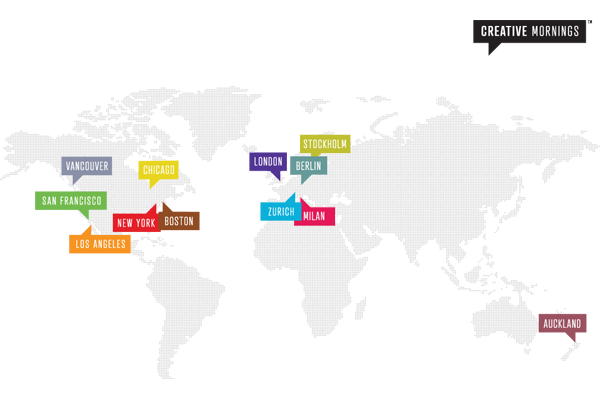 When & Where
Woodwards Building Atrium
111 West Hastings Street
Vancouver, V6B 1H4
Canada

Friday, November 4, 2011 from 8:30 AM to 10:00 AM (PDT)
Add to my calendar
Organizer
Creative Mornings is a breakfast lecture series for the creative community. Our free, monthly events feature a short talk and breakfast!