Description
You will be able to sign up for this event on Monday, January 30th, 11:00am. Thanks!
NOTE: At 11:00 AM on January 30th only 50 tickets will be available.
The second batch of 50 will be available at 4:00 PM.
The third batch of 50 will be available at 9:00 PM.
NOTE: On the morning of the event, if you have not checked in by 8:50 am your ticket will be made available to individuals on the waiting list.
February's morning person's icebreaker is: The craziest thing I've ever done is…
DATE
CreativeMornings/Vancouver on Friday, February 3rd, 8:30am -10:00am
SPEAKER
Gagan Diesh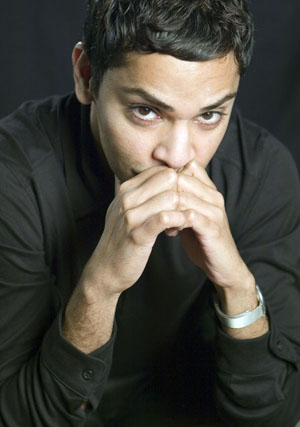 Armed with an innate curiosity, love for creating engaging experiences and powerful brands, Gagan has taught and practiced design for over 17 years. He founded a studio called DesignStamp in 2001, shortly after the insanity of the dot-com bubble. His expertise lies in being an effective translator, helping customers, businesses and technologists find what each needs to thrive and co-exist in peace. Gagan helped develop the Digital Design program at VFS and is now an external examiner, mentoring students on their graduate projects. When not geeking out about good or bad interaction design, Gagan can be found travelling the world searching for great food experiences.
HOST
This month's event will be hosted by the generous folks over at W2 Media Café and co-presented by the BC Chapter of the Society of Graphic Designers of Canada. If you are not familiar with our supporters, please visit them online to learn more!
BREAKFAST SPONSOR

Breakfast will be generously sponsored by this month's main sponsor Langara.
ABOUT CREATIVEMORNINGS
CreativeMornings is a monthly morning gathering for creative types. Each event includes a 20 minute lecture, followed by a 20 minute group discussion. The gathering begins at 8:30am with the topic presentation starting at 9:00am and everyone taking off for work at 10am. CreativeMornings are free of charge!
There are chapters around the world including New York, Zurich, Los Angeles, San Francisco, Chicago, London, Berlin, and now Vancouver!
Be the first to know when new events are being announced, video's are uploaded by signing up for the newsletter of your city over on creativemornings.com.
Tumblr creativemorningsvancouver.tumblr.com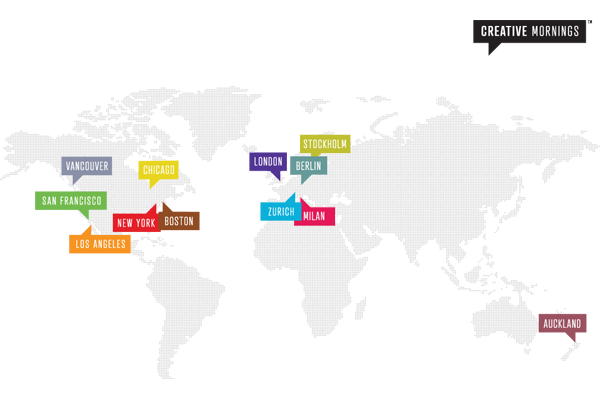 Organizer of CreativeMornings/Vancouver with Gagan Diesh
CreativeMornings is a monthly breakfast lecture series for creative types started in New York by Tina Roth Eiesenberg (Swiss-Miss.com).

Each event is free of charge, and includes a 20 minute talk, followed by a group discussion and Q&A. The gathering begins at 8:30am with the topic presentation starting at 9:00am and everyone taking off for work by 10am. 

CreativeMornings now has chapters in over 200 cities around the world, including New York, Chicago, London, Zurich, LA, San Francisco, Berlin, Auckland, Milan, Paris, and Vancouver among others. The Vancouver chapter of CreativeMornings is run by Mark Busse (MarkBusse.ca) and his dedicated team of volunteers. 

For the latest info on upcoming CreativeMornings, head over to creativemornings.com or follow us on Facebook, Instagram, or Twitter!