CreativeMornings/Vancouver with Gordon Price

Friday, August 2, 2013 from 8:30 AM to 10:00 AM (PDT)
Event Details
IMPORTANT INFO:
Tickets will not be available until Monday July 29th @ 11:00am.
When tickets become available please click the "Add to waitlist" link to be entered into a "lottery" from which registered names will be drawn and informed via email.
If you cannot use your ticket, please inform us ASAP so we can allocate the ticket to individuals on our waitlist. Remaining applicants will remain on the waitlist and informed if a ticket becomes available. Anyone who hasn't checked in by 8:45am on morning of the event forfeits their tickets.
SPEAKER: Gordon Price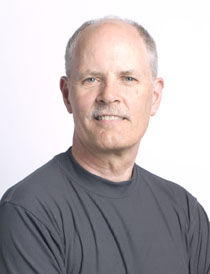 Gordon Price is the Director of the City Program at Simon Fraser University.
In 2002, he finished his sixth term as a City Councillor in Vancouver, BC.  He also served on the Board of the Greater Vancouver Regional District (Metro Vancouver) and was appointed to the first board of the Greater  Vancouver Transportation Authority (TransLink) in 1999.
He has spoken at numerous conventions and conferences in many countries, writes a monthly column for Business in Vancouver on civic issues, and conducts tours and seminars on the development of  Vancouver. He also publishes an electronic magazine on urban issues, with a focus on Vancouver, called "Price Tags", as well as this blog.
In additions to presentations in the U.S. and Australia, Gordon is a regular lecturer on transportation and land use for the City of Portland, Oregon and Portland State University.  He has written several extensive essays on Vancouver and transportation issues Deceptive City, Local Politician's Guide to Urban Transportation. In 2003, he received the Plan Canada Award for Article of the Year - Land Use and Transportation: The View from '56 - from the Canadian Institute of Planners.
In 2007, he received The Smarty - an award of recognition by Smart Growth B.C. – in the People category, and was made an honorary member of the Planning Institute of B.C. He sits on the Boards of the Sightline Institute and Sustainable Cities International.
SUSTAINING SUPPORT PARTNERS

We gratefully acknowledge the financial support of the Province of British Columbia and BC Chapter of the Society of Graphic Designers of Canada, without whom these events couldn't be possible. Thanks also to our media partner VancouverIsAwesome.com, technology partner Fusion Cine, coffee provider Ethical Bean Coffee, and host venue Dodson Conference Centre for their support. Please visit them online to learn more.
PRESENTING SUPPORT PARTNER
Breakfast will be generously provided by this month's support partner Nature's Path.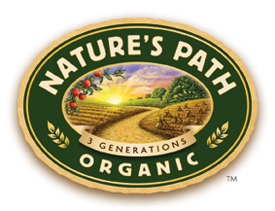 HOW YOU CAN SUPPORT CREATIVE MORNINGS 
Click here or press the "Donate" button below to make a donation via PayPal, helping us continue to produce these important creative community events in Vancouver.
About CreativeMornings
CreativeMornings is a monthly breakfast lecture series for creative types started in New York by Tina Roth Eiesenberg (Swiss-Miss.com). Each event is free of charge, and includes a 20 minute talk, followed by a group discussion and Q&A. The gathering begins at 8:30am with the topic presentation starting at 9:00am and everyone taking off for work by 10am.

CreativeMornings now has chapters in nearly 50 cities around the world, including New York, Chicago, London, Zurich, LA, San Francisco, Berlin, Auckland, Milan, Paris, and Vancouver among others. The Vancouver chapter of CreativeMornings is run by Mark Busse (MarkBusse.ca) and his dedicated team of volunteers.

For the latest info on upcoming CreativeMornings, head over to creativemornings.com 
or follow us on Twitter!

CONNECT
EMAIL vancouver@creativemornings.com
VIMEO vimeo.com/creativemorningsvan
TUMBLER creativemorningsvancouver.tumblr.com
FACEBOOK www.facebook.com/CreativeMorningsVancouver
TWITTER twitter.com/#!/vancouver_cm
FLICKR flickr.com/photos/creativemorningsvancouver
SUBSCRIBE newsletter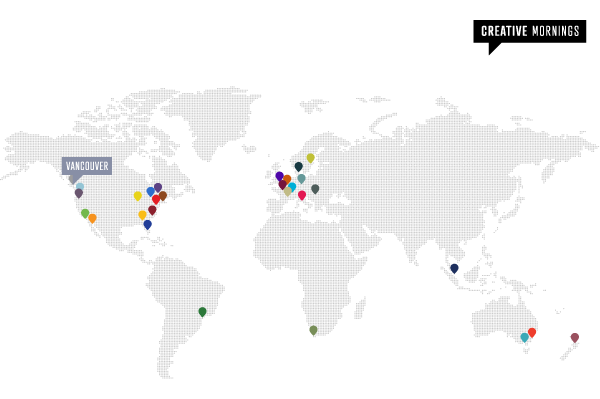 When & Where

Dodson Conference Centre
25 East Hastings Street
Vancouver, V6A 1M9
Canada

Friday, August 2, 2013 from 8:30 AM to 10:00 AM (PDT)
Add to my calendar
Organizer
Creative Mornings is a breakfast lecture series for the creative community. Our free, monthly events feature a short talk and breakfast!