Description
Tickets will become available on Monday, February 27th, 11:00am. Thanks!
NOTE: At 11:00 AM on February 27th only 50 tickets will be available.
The second batch of 50 will be available at 4:00 PM.
The third batch of 50 will be available at 9:00 PM. And do let us know asap if you will not be able to attend so we can free up your ticket.
NOTE: On the morning of the event, if you have not checked in by 8:50 am your ticket will be made available to individuals on the waiting list.
CREATIVE MORNINGS / VANCOUVER DATE
Friday 03/02/2012
Breakfast and Talk : 8.30am - 10:00am
Icebreaker : If I would make a documentary, it would be about…
SPEAKER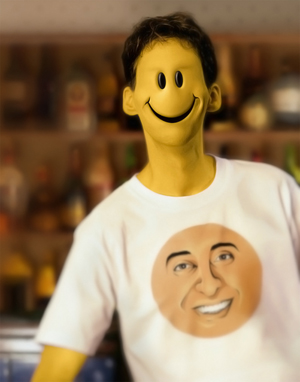 Sergio Toporek is an artist, designer and independent filmmaker.
His work
explores the relationship between art, mysticism, science, and technology. He has designed over 80 cd covers, working with all major labels, and with musicians as varied as Luis Miguel and Cafe Tacuba. A native of Mexico City, Sergio moved to Vancouver in 1996, joining the faculty of theVancouver Film School in 2006. He is currently directing a transmedia documentary titled
Beware of Images
, which examines the intricate relationship between the technology, regulation and social effects of visual representation.
HOST

This month's event will be hosted by the generous folks over at
W2 Media Café
and co-presented by the
BC Chapter of the Society of Graphic Designers of Canada
. If you are not familiar with our supporters, please visit them online to learn more!
BREAKFAST SPONSORS

Breakfast will be generously sponsored by this month's main sponsor Interlink Conference.
ABOUT CREATIVEMORNINGS
CreativeMornings is a monthly morning gathering for creative types. Each event includes a 20 minute lecture, followed by a 20 minute group discussion. The gathering begins at 8:30am with the topic presentation starting at 9:00am and everyone taking off for work at 10am.
CreativeMornings are free of charge!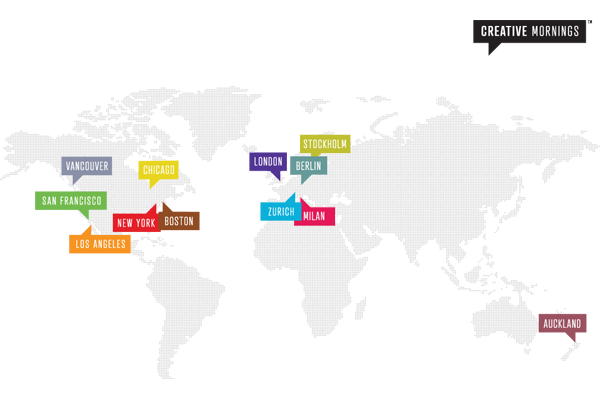 Organizer of CreativeMornings/Vancouver with Sergio Toporek
CreativeMornings is a monthly breakfast lecture series for creative types started in New York by Tina Roth Eiesenberg (Swiss-Miss.com).

Each event is free of charge, and includes a 20 minute talk, followed by a group discussion and Q&A. The gathering begins at 8:30am with the topic presentation starting at 9:00am and everyone taking off for work by 10am. 

CreativeMornings now has chapters in over 200 cities around the world, including New York, Chicago, London, Zurich, LA, San Francisco, Berlin, Auckland, Milan, Paris, and Vancouver among others. The Vancouver chapter of CreativeMornings is run by Mark Busse (MarkBusse.ca) and his dedicated team of volunteers. 

For the latest info on upcoming CreativeMornings, head over to creativemornings.com or follow us on Facebook, Instagram, or Twitter!