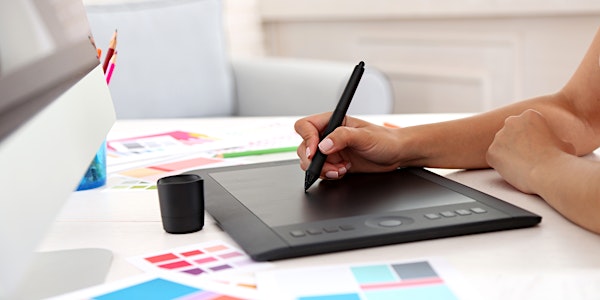 CREATOR SPACE ONLINE: BLENDER 3D ANIMATION TUTORIAL PART 5
Part 5 of a project based tutorial using Blender for 3D Design and Animation with animator Leon Arispunandar.
About this event
In this online virtual workshop session, a Social Media animation project will be introduced using Blender 3D animation software. The goal will be for students to learn how to create a short animation for social media. Part 5 Workshop Project Objective: How to finalize compositing and all animation for your final animation scene.
View PART 1 here: https://vimeo.com/678445632/28baab1732
View Part 2 here: https://vimeo.com/684980734/c409d12352
View Part 3 Here: https://vimeo.com/690343047/630f12b6d0
View Part 4 here: https://vimeo.com/684985391/f6e0760bfe
Blender is available to access at our library partner iMac stations or can be downloaded for free to use on a home computer. Some design experience is recommended but not required. Perfect for ages 13+.
Download Blender for free via: https://www.blender.org/
Instructed by local professional animator Leon Arispunander.
Brought to you by The Blue Mountains Creator Space Digital Arts Lab (www.tbmcreatorspace.com), in partnership with the Blue Mountains Public Library (www.thebluemountainslibrary.ca), Collingwood Public Library and Wasaga Beach Public Library.
We acknowledge the support of the Canada Council for the Arts. Nous remercions le Conseil des arts du Canada de son soutien: www.canadacouncil.ca.
@tbmcreatorspace.com @CanadaCouncil @TheBlueMountainsPublicLibrary
#BringingTheArtsToLife #LArtAuCoeurDeNosVies