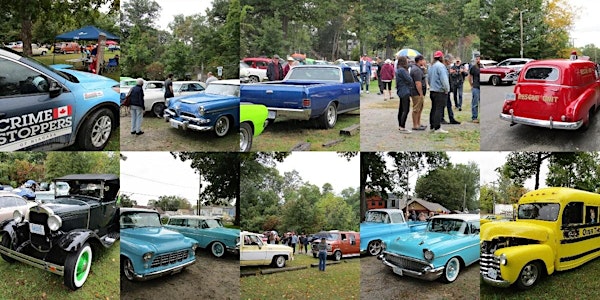 Crime Stoppers of Niagara & Crystal Beach Centennial Celebration Car Rally
Crime Stoppers of Niagara & Crystal Beach Centennial Celebration Car Rally
When and where
Location
Crystal Beach 4155 Erie Rd Fort Erie, ON L0S Canada
About this event
On Saturday, September 24th, 2022, at 11: 00a.m. to 3: 00p.m, Crime Stoppers of Niagara with Crystal Beach business community have organized a Car Rally! We are looking for owners of antique, vintage, classic, luxury, and special vehicles to join the celebration! All vehicles will line up on the north side of Erie Road starting at 10: 15a.m. for a parade to officially kick off the event. Following the parade, the vehicles will form a static display in the park across the road from the Crystal Ball Café at 4028 Erie Road at Maplewood Avenue. Those registering must provide their name, address, email address and phone number along with the make, model, and year of their vehicle. (Only one car per person.)
There will be music by the Showman.
Please obey all safety and road rules. Crime Stoppers of Niagara, Business owners of Crystal Beach or their agents are not responsible for any damage, theft, injury, or death that may occur. Route and other details will be provided once registration is completed.
This event is free however donations are encouraged. Donations can be made online at: https://www.canadahelps.org/en/charities/crime-stoppers-of-niagara-inc/ Receipts will be issued for all donations over $20.00.
For more information on this event, please phone Crime Stoppers of Niagara at: 905-938-5463
For more information about Crime Stoppers of Niagara visit: www.crimestoppersniagara.ca