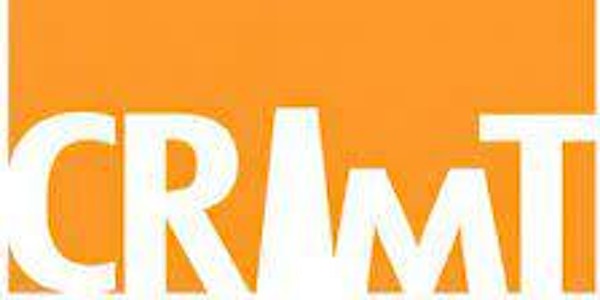 CRIMT Student Network Introduction
The first CRIMT student 'brown bag' where we can meet each other and network across institutions.
About this event
We would like to invite you to our first CRIMT Student Network 'brown bag'. This event will form the first of a series of student events to take place over the next 12 months. This will be a perfect opportunity in which you can meet Ph.D.'s and Post-Docs in CRIMT. The session will be informal in nature, we will start by introducing the student committee and introducing CRIMT, after which everyone will be asked to introduce themselves, their research, and one thing they would like to work on in the next year. The aim of the session is to meet each other and find out what we would like to get out of the network over the next year. This series will form a perfect opportunity to create cross-university and cross-national networks and collaborations with those doing similar research. Simultaneous interpretation will be provided so that everyone can understand each other.
Nous aimerions vous inviter au premier casse-croûte informel lunch informel du Comité étudiant du CRIMT le 4 février 2022, à 9h30 (Montréal), 14:30 (Londres) and 15:30 (Bruxelles). La traduction simultanée (français-anglais) y sera offerte.
Cet événement par et pour les étudiant.e.s sera le premier d'une série qui se déroulera dans les 12 prochains mois. Il s'agira de l'occasion idéale de rencontrer d'autres étudiant.e.s au doctorat et au post-doctorat au sein du CRIMT. Le déroulement de cet événement de nature informelle sera le suivant : nous présenterons d'abord le comité étudiant et le CRIMT, après quoi chacun.e sera invité.e à se présenter, à résumer son sujet de recherche et à identifier un projet sur lequel il ou elle aimerait travailler au courant de la prochaine année. Le but de ces sessions est de se rencontrer et d'identifier ce que nous aimerions retirer de ce réseau dans les prochains mois. Cette série d'événements sera l'occasion idéale de mettre en place des réseaux de collaboration inter-universités et internationaux avec ceux et celles ayant des intérêts de recherche similaires.