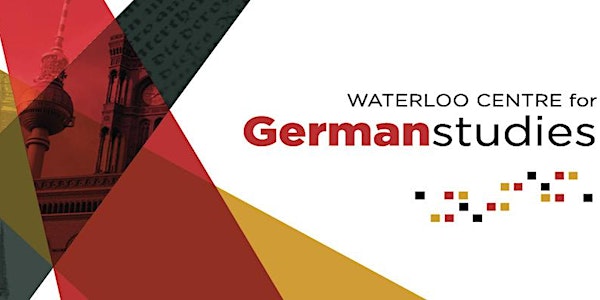 Critical Disability Studies: The Intersections of Theory & Lived Experience
Dis/Ability in German Literature - Lecture Series (1 of 4)
About this event
This talk is part of a series focusing on Dis/Ability Studies both within and beyond German Studies, organized by Michael Boehringer as part of his Disability in German Literature course and sponsored by WCGS.
On Thursday, January 20, 2022 H.L. Haag, (WLU) will discuss "Critical Disability Studies: The Intersections of Theory and Lived Experience."
Talk Description: This talk will focus on the epistemological and theoretical foundations of Disability Studies, its pathway to current approaches in research and scholarship, and the implications of those conceptualizations on the lived experiences of people with different abilities.
Bio: Halina (Lin) Haag (MSW, RSW) is a PhD candidate and Contract Faculty member with the Faculty of Social Work at Wilfrid Laurier University and a researcher with the University of Toronto's Acquired Brain Injury Research Lab. As someone who is differently abled, she has discussed academic and lived experiences of (dis)ability in international academic, professional, and community-based arena. Her work has been highlighted a.o. by CTV National News, CBC Enquête, and Global News.
All talks are free and open to the public and will be hosted on Zoom. If you would like to learn about the other talks in the series please visit our website.
Please register for each event separately.