Description
This event brings together a diverse set of critical theorists, from different perspectives and disciplines (Indigenous Studies/Anthropology, Critical Race Feminism, Environmental Justice, Science and Technology Studies (STS) and Third World Approaches to International Law (TWAIL), to tackle the pressing questions related to thriving in the Anthropocene. Without falling prey to catastrophism, we will engage hopefully with radical ,decolonial feminist visions for the futures we want.
Event Speakers:
Angela P. Harris, Usha Natarajan, Zoe Todd, and Michelle Murphy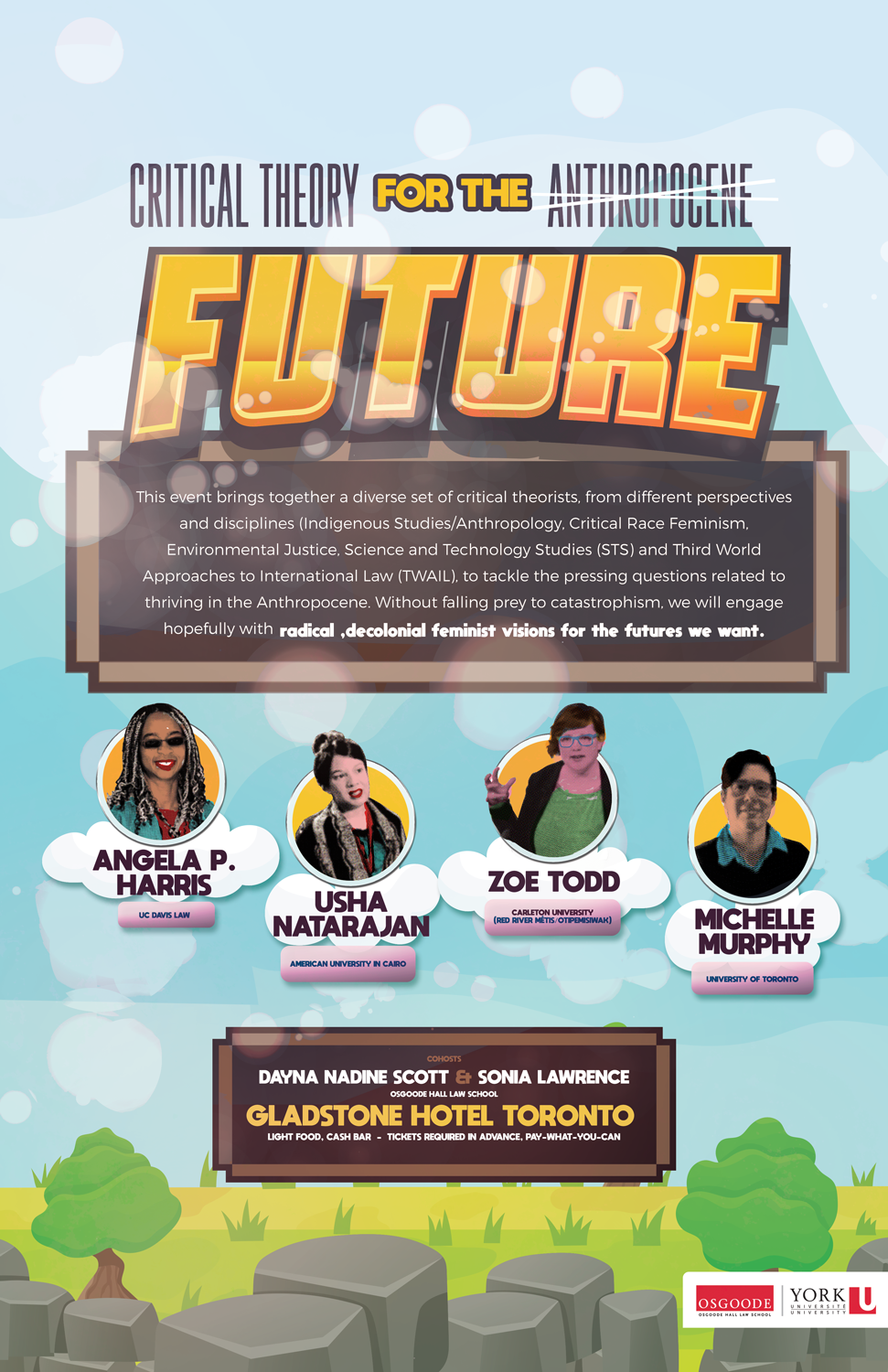 Please note: Appetizers and snacks will be provided, and there will be a cash bar. If you wish a full meal, they serve food in the Gladstone restaurant, which will be open before and after the event.