Description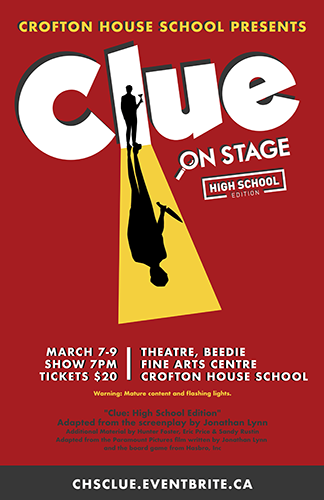 'Six suspects. Two murders. And a briefcase full of... missing evidence.'
On a dark and stormy night, six eccentric guests are brought together for a society dinner party, only to discover that their host for the evening is… dead. The stakes couldn't be higher!
Join the cast of oddball characters known as Mustard, White, Plum, Green, Scarlet, and Peacock as they race to find the murderer in Boddy Manor. Based on the Parker Brother's board game and the 1984 film, Clue is a madcap comedy that is guaranteed to keep audiences on the edge of their seats.
Warning: Please be advised there are several scenes in the production with mature content and bright, flashing lights.