The WIFT Canada Coalition presents a National Interactive Webinar about women in the screen-based industry mid COVID
About this Event
1pm ET (10am PT, 11am MT, 2pm AT)
ASL/LSQ interpretation is available for Deaf and hard of hearing attendees.
Join Anne-Marie Mediwake and Sabine Daniel for an interactive conversation about how we're all doing mid-COVID. We'll touch on issues such as family care, job loss, job opportunities, working from home, and mental health.
Email your questions for Sabine and Anne-Marie to wiftcanada@gmail.com
---
La coalition WIFT Canada présente un webinaire interactif national sur les femmes dans l'industrie audiovisuelle en temps de COVID.
L'interprétation en ASL/LSQ est disponible pour les personnes participantes sourdes et malentendantes.
Rejoignez Anne-Marie Mediwake et Sabine Daniel pour une conversation interactive sur la façon dont nous nous en sortons en temps de COVID. Nous aborderons des questions telles que les soins familiaux, la perte d'emploi, les possibilités d'emploi, le travail à domicile et la santé mentale.
Envoyez vos questions à Sabine et Anne-Marie par courriel à wiftcanada@gmail.com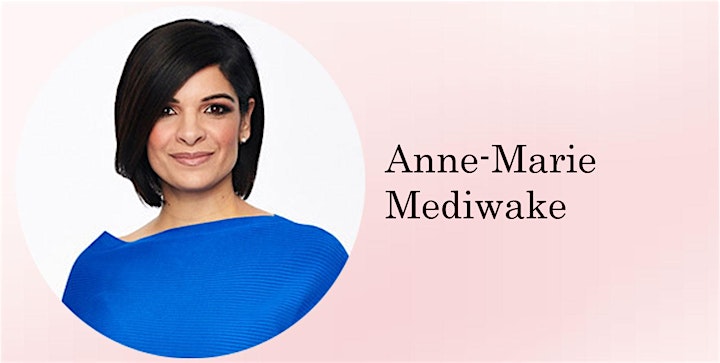 Anne-Marie Mediwake is the dynamic host of CTV's national morning show Your Morning.
One of the country's top journalists, Mediwake has worked in daily news, documentary and investigative reporting for all three of Canada's major networks: CTV, CBC and Global.
Awarded for anchoring and reporting Mediwake has been honoured with a Gemini award, Canadian Screen Awards, and featured in Canada 150 Top Women, Conversations with Leaders.
Politics is her first news love, and she has reported for, and anchored provincial and federal elections for more than a decade. Whether in the PMO or in-studio with political leaders, Mediwake's candor and questions always create memorable moments.
Her love of live reporting and being in the field have allowed her to witness the triumphs and tragedies of fellow Canadians in our country and others. From Humboldt, Saskatchewan to the shores of Sri Lanka, to US Election, she has been fortunate to bring those stories close to viewers.
Having been raised in a Sri Lankan/Scottish household Mediwake was excited to bring Canadians unique coverage of three global celebrations from across the pond; the weddings of William and Kate, Harry and Meghan and the Queen's Diamond Jubilee.
Her skills outside the studio make her a sought-after host, moderator and speaker for events including Canada's Walk of Fame, Canadian Journalism
---
Anne-Marie Mediwake est l'animatrice dynamique de l'émission matinale nationale de CTV, Your Morning.
L'une des meilleures journalistes du pays, Mediwake a travaillé dans le domaine de l'actualité quotidienne, du documentaire et du reportage d'investigation pour les trois principaux réseaux canadiens : CTV, CBC et Global.
Récompensée pour son travail de présentatrice et de reporter, Mediwake a reçu un prix Gemini, Canadian Screen Awards, et a été présentée dans Canada 150 Top Women, Conversations with Leaders.
La politique est son premier amour de l'information et elle a fait des reportages et présenté les élections provinciales et fédérales pendant plus d'une décennie. Que ce soit au cabinet du premier ministre ou en studio avec des dirigeants politiques, la franchise et les questions de Mediwake créent toujours des moments mémorables.
Son amour du reportage en direct et de la vie sur le terrain lui a permis d'être témoin des triomphes et des tragédies de ses concitoyen.ne.s, dans notre pays et ailleurs. De Humboldt, en Saskatchewan, aux côtes du Sri Lanka, en passant par les élections américaines, elle a eu la chance de rapprocher ces histoires des téléspectateurs.
Ayant été élevée dans un foyer sri-lankais/écossais, Mediwake était ravie d'offrir aux Canadiens et Canadiennes une couverture unique de trois célébrations mondiales de l'autre côté de l'océan : les mariages de William et Kate, Harry et Meghan et le Jubilé de diamant de la Reine.
Ses compétences en dehors du studio font d'elle une animatrice, une modératrice et une conférencière recherchée pour des événements tels que l'Allée des célébrités canadiennes, le Journalisme Canadien.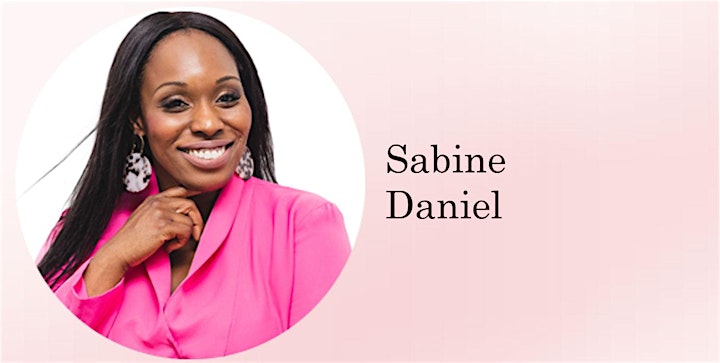 Sabine Daniel is more that an Award-Winning TV & Radio personality. Before joining the Canadian media powerhouse Bell Media, Sabine was a self-made internet sensation with her daring YouTube show 'Au lit avec Sab' and then her self-created social media movement, #SheroSelfieQuotes, which spearheaded her media career.
Over the years, the rising star became one of the few fresh faces on air reflecting diversity of French Canadian women.
Sabine is rapidly becoming the voice of a new generation of woman; which embodied a multicultural & multilingual entrepreneurial and professional women, connected worldwide through social media.
Nowadays, you can catch Sabine, emceeing at a high end event, or one of speaking engagement empowering women. Also, with her cutting edge, self-produced talk-show titled #Suivez-moi.
With a mission to inform, empower & transform others, Sabine is a woman on the move as her business is rapidly growing!
---
Sabine Daniel est plus qu'une personnalité primée de la télévision et de la radio. Avant de rejoindre le géant canadien des médias Bell Media, Sabine a fait sensation sur Internet avec son audacieuse émission YouTube, Au lit avec Sab, puis avec son mouvement dans les médias sociaux, #Sheroselfiequotes, qu'elle a elle-même créé et qui a été le fer de lance de sa carrière médiatique.
Au cours des années, cette étoile montante est devenue l'un des rares nouveaux visages à refléter la diversité des femmes canadiennes-françaises sur les ondes. Sabine est en train de rapidement devenir la voix d'une nouvelle génération de femmes, des femmes professionnelles et des entrepreneures multiculturelles et multilingues, qui forment un réseau mondial par le biais des médias sociaux.
Aujourd'hui, vous pouvez trouver Sabine en train d'animer un événement haut de gamme ou de livrer une allocution pour l'autonomisation des femmes. Aussi, dans son émission d'avant-garde auto-produite intitulée #Suivez-moi.
Ayant pour mission d'informer, d'autonomiser et de transformer les autres, Sabine est une femme active alors que ses affaires sont en pleine croissance !
WIFT Canada est une coalition des sections autonomes de WIFT à travers le Canada comprenant WIFT Atlantic, FCTMN Québec, WIFT Toronto, WIFT Alberta et WIFT Vancouver, ainsi que Women in View.
Nous exprimons notre reconnaissance au FMC dont le soutien a rendu ces webinaires possibles.
WIFT Canada Coalition is a group of autonomous WIFT chapters across Canada - WIFT Atlantic, FCTMN Quebec, WIFT Toronto, WIFT Alberta and WIFT Vancouver – and Women in View.We are grateful to the CMF whose support has made these webinars possible.