CROSS CANADA LECTURE TOURS - Risk Assessment in Geotechnical Engineering
Description
LOCAL SPONSOR: Nilex Inc.

Cross Canada Lecture Tours Funding by: the Canadian Foundation for Geotechnique

Cross Canada Lecture Tours Corporate Sponsors: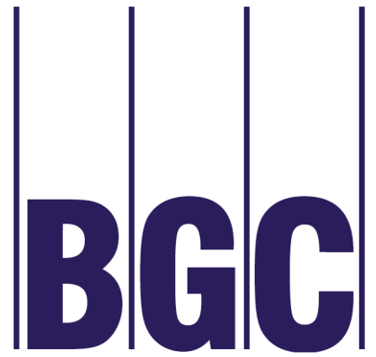 TOPIC: Risk Assessment in Geotechnical Engineering
Geotechnical engineering has seen a rapid growth of interest in risk assessment methodologies. This seems a logical evolution since soils and rocks are among the most variable of all engineering materials and geotechnical engineers must often make do with materials they are dealt with at any particular site. A probabilistic analysis may lead to a "probability of failure", as opposed to the traditional "factor of safety", representing a fundamental shift in the way engineers need to think about the suitability of their designs. The seminar will review some of the benefits and potential pitfalls of these different approaches and describe some introductory methods of probabilistic analysis.
PRESENTER DETAILS: Dr. Vaughan Griffiths, , Ph.D., D.Sc., P.E., D.GE., FICE, FASCE, Colorado School of Mines
Dr. Vaughan Griffiths completed his Master's degree at UC Berkeley and Doctoral degrees at the University of Manchester, UK. He was a Senior Lecturer at the University of Manchester, UK, before moving to his current position as Professor of Civil Engineering at the Colorado School of Mines, USA, where his primary research interests lie in application of finite element and risk assessment methodologies in civil engineering.

He has written over 300 research papers, including some of the most highly cited in geotechnical engineering research literature. He is the co-author of three textbooks that have gone into multiple editions, including the Chinese language Programming the Finite Element Method, 5th edition, Wiley (2014), Risk Assessment in Geotechnical Engineering, Wiley (2008) and Numerical Methods for Engineers, 2nd edition, Chapman & Hall/CRC (2006). He gives regular short courses for practitioners on risk and finite element applications in geotechnical engineering, with courses already scheduled for 2017 in Canada, Australia, Columbia and Norway. Dr. Griffiths is a former ASCE Director and is currently an editor of Computers and Geotechnics, on the Advisory Panel of Géotechnique and on the Editorial Board of Georisk.


Organizer of CROSS CANADA LECTURE TOURS - Risk Assessment in Geotechnical Engineering
The Regina Geotechnical Group is a local chapter of the Canadian Geotechnical Society (CGS) which is a learned, self-governing and non-profit organization.  Mission of  CGS is to initiate and pursue efforts leading to the technical competence and excellence of Canadian geotechnical and related geoscience professionals.
Weblinks:
www.cgs.ca and www.cgs.ca/section_regina.php
www.reginageotechnicalgroup.com