Cross-Cultural Roots for Media Practice

Saturday, 8 June 2019 at 12:00 PM

-

Saturday, 22 June 2019 at 5:00 PM (PDT)
Event Details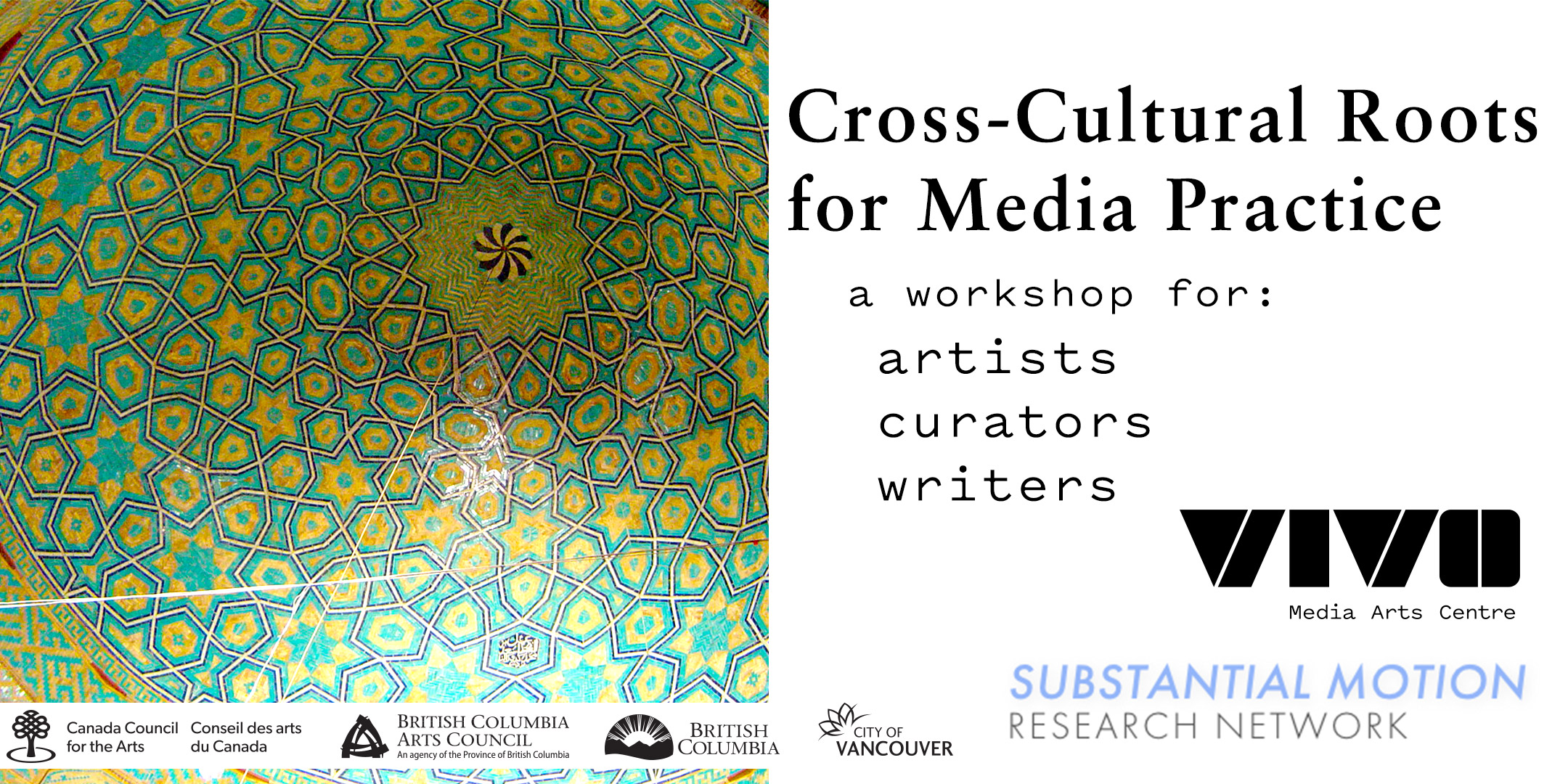 Inspire your media art practice with non-Western history, art, science, and philosophy with media theorists Laura Marks and Siying Duan of the Substantial Motion Research Network, substantialmotion.org

   
15 hours total over 3 sessions // Free: registration required. Limited space. Donations welcome!
Session 1: Sat June 8, 12pm-5pm
Session 2: Sat June 15, 12pm-5pm
Session 3: Sat June 22, 12pm-5pm
Prerequisite: Suited for practicing media artists, curators, and writers who want to expand their approach to technology. Participants should bring a project idea they are developing or reworking and that they wish to workshop in a group discussion format.
How do your questions, process, and aesthetics change if you re-imagine technology itself as having roots in, for example, Islamic culture? Chinese culture? Indigeous culture? 
This 3-day discussion-based workshop is intended to enrich your creative process and approach to media art by drawing inspiration from the particular histories, arts, sciences, philosophies, and everyday practices of so-called non-western cultures, using a method Marks developed for identifying Islamic roots of media art.
Bring your project ideas to the group, and discuss ways to explore your work-in-progress through specific cultural lenses. Over the 3 sessions, you'll study examples, and revise your own project ideas based on the feedback you receive from the instructors and other participants. The instructors will present examples from Islamic and Chinese cultures. Between each session, you'll continue researching, editing, and refining your project for further feedback with the group.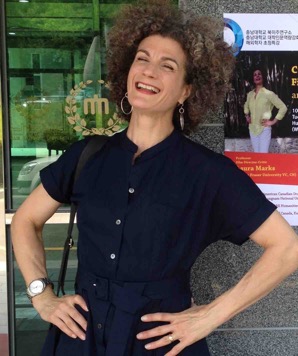 Laura Marks (sfu.ca/~lmarks) works on media art and philosophy with an intercultural focus. Her most recent books are Hanan al-Cinema: Affections for the Moving Image (MIT, 2015) and Enfoldment and Infinity: An Islamic Genealogy of New Media Art (MIT, 2010). She programs experimental media for venues around the world. She was a visiting professor in the department of Visual and Environmental Studies, Harvard University in the fall of 2018. As Grant Strate University Professor, she teaches in the School for the Contemporary Arts at Simon Fraser University in Vancouver, Canada, on unceded Coast Salish territory.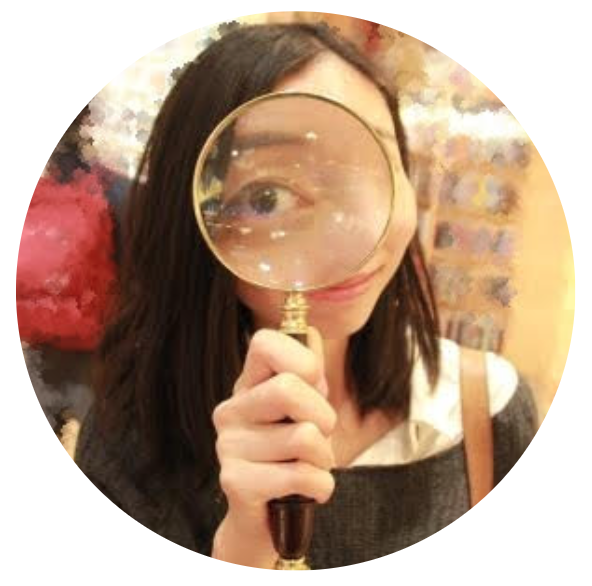 Siying Duan (creativedisturbance.org/people/siying-duan) is a postdoc fellow at School for the Contemporary Arts, Simon Fraser University. Her research interest focuses mainly on the study of media arts from a perspective of Chinese Aesthetics. She has earned her Ph.D. in Art Theory at Shanghai Film Academy, Shanghai University. She is also the producer of the podcast channel "Elephant says" at the platform Creative Disturbance and the editor of the bilingual journal Critical Theory. Her publications include several articles on Chinese Media Art research, comparative aesthetics, and art psychology.

Event registration is Free, but donations are welcome
VIVO Media Arts Centre is a non-profit. Your donations go toward paying rent, maintaining facilities and equipment, and striving to compensate instructors fairly. Anything you can contribute to helping us cover costs is appreciated.

Check out other upcoming workshops at VIVO Media Arts Centre.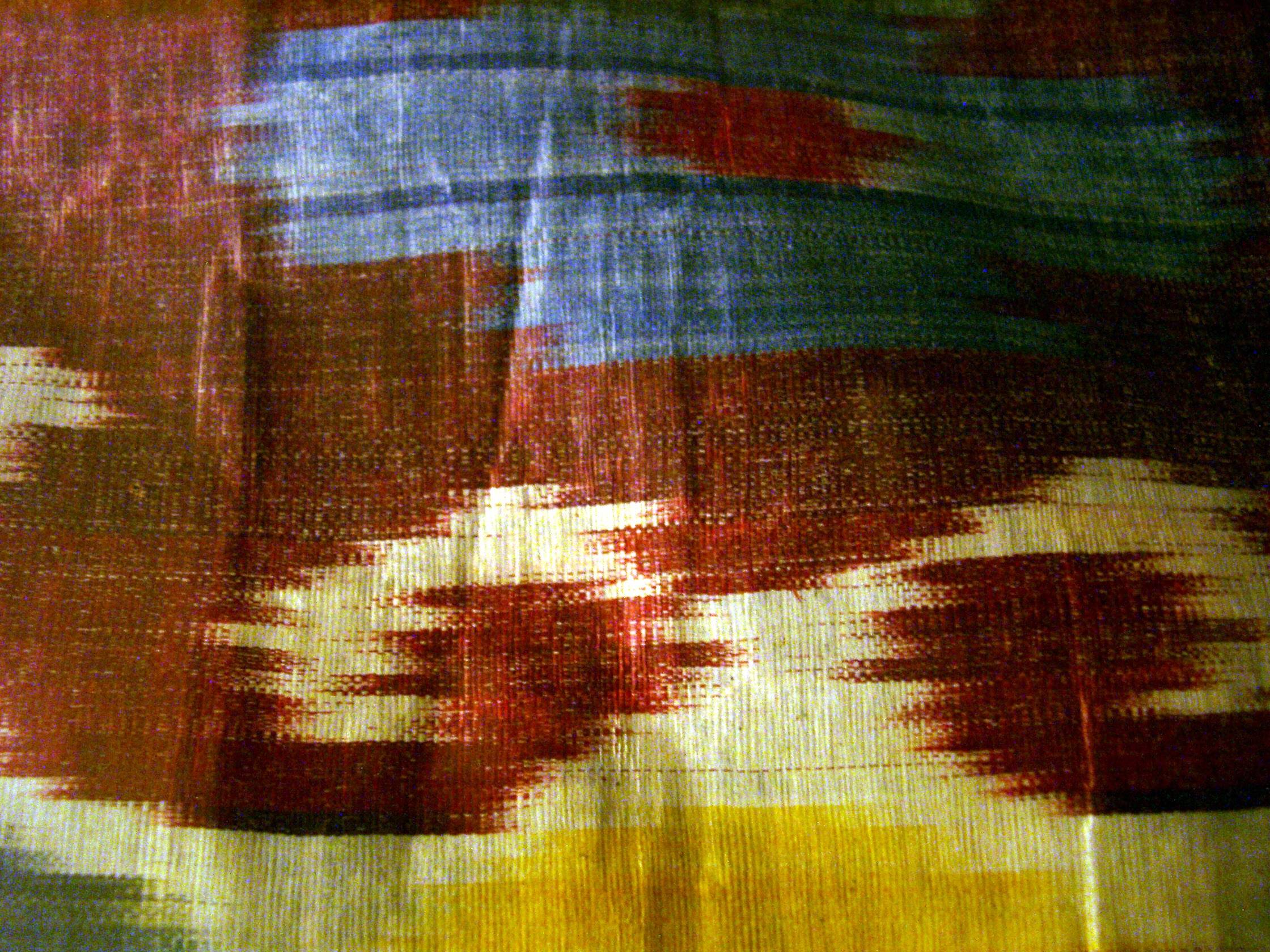 When & Where

VIVO Media Arts
2625 Kaslo Street
Vancouver, BC V5M 3G9
Canada

Saturday, 8 June 2019 at 12:00 PM

-

Saturday, 22 June 2019 at 5:00 PM (PDT)
Add to my calendar
Organizer
VIVO MEDIA ARTS CENTRE, incorporated in 1973 as the Satellite Video Exchange Society (SVES), is Vancouver's oldest media arts access centre. VIVO continues to fulfill its founding vision by directly supporting independent artists, community-based producers and activists to develop and exchange their skills in a supportive environment. Our members gather around the tools and material means of production to invent new understandings, new genres and new friendships. Reflecting both the diversity of contemporary technologies and the symbiotic communities that coalesce around new forms of knowledge and creativity, our programming fosters formal, aesthetic and critical approaches to media arts practice. VIVO builds an audience of makers, organizers and critics through artists in residence, lectures, workshops, performances, exhibitions and curatorial and archival research. As an integral artist run centre in Vancouver, our resources and facilities will continue to inform and influence engagement in all levels of media art investment.