About this Event
Start the December madness with a queer afternoon dance delight.
Crumpet is a re-make, re-boot and revisioning of the phenomenon of the Sunday afternoon Tea Dance/T-Dance. A Tea Dance/T-Dance is a social gathering born in the days when it was illegal for persons of the same gender to dance with each other and for venues to "knowingly sell alcohol to homosexuals". As the LGBTQ2SIA+ fought back and won certain freedoms and enabled the creation of space for queer expression the meaning of Tea Dance changed with the times. After the stonewall riots and the rise of disco "Going to Tea" became the social event of the week; a relaxing, joyful Sunday afternoon with friends and eating, drinking and dancing to the most luscious and lively music of the day.
Crumpet is your invitation to
Connect the way community used to do it.
Connect in a shared physical space that is our space; a space created for us as individuals and by us as a community.
Feel and enjoy shared experience of dancing together whether it be in your own zone, in the Soul Train line or executing the weekly line dance. Enjoy face-to-face interactions with other QTIBIPOC, LGBTQ2SIA+, queers and their friends
Advance Tickets: $10.00 (no additional eventbrite service charge)
Payments via VISA, Mastercard and American Express and cash at the door. Sliding scale $0-10 available at the door.
Visit us on Instagram for photos of past events
Visit us on Facebook for photos, posts and news.
Email us at crumpetdance@gmail.com
Crumpet is an environment that supports and welcomes people who want to dance, eat, drink, meet new people, express oneself and have fun in a joyous, sharing and caring way.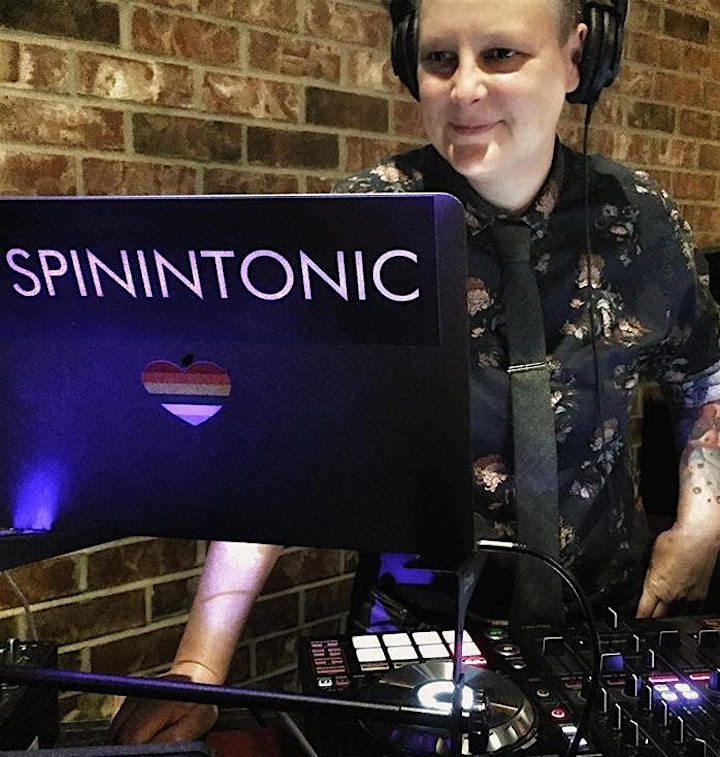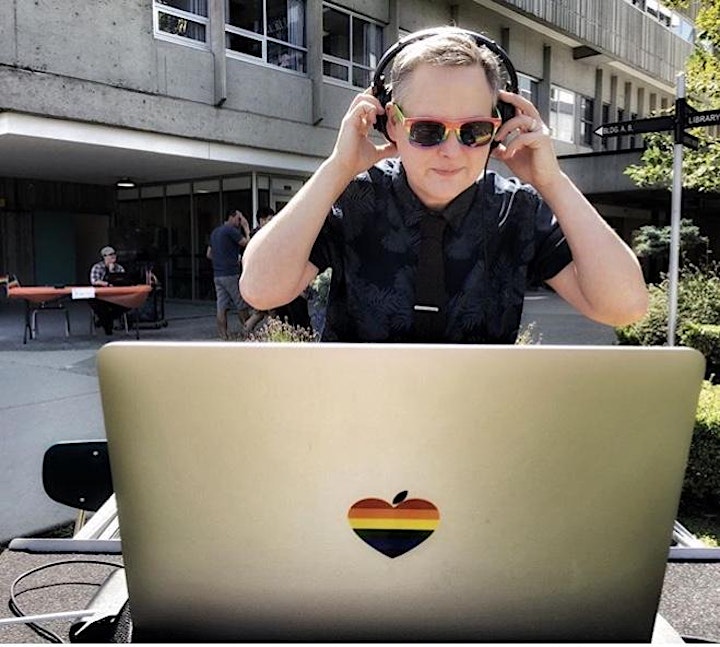 Music Maker DJ Spinintonic
DJ Spinintonic holds a degree in music from the University of British Columbia. When away from the decks, she can be found leading Queer As Funk, Vancouver's hottest LGBTQ event band, and booking some of the best musicians in town through Railtown Entertainment. DJ Spinintonic loves to spin Motown, throwback hiphop and r&b tracks, as well as all of your favourite pop hits. Most of all she loves playing the songs that make you want to dance.
Mixcloud: DJ SPININTONIC
Music Maker DJ Slade
Hailing from Vancouver BC, DJ Slade has been sharing her eclectic taste in music with audiences since 2013. Be it neo-soul, funk, old school hip hop and r&b, or contemporary pop favourites, she loves igniting that spark in a crowd's soul and boosting it higher and higher. When she's not behind the decks, DJ Slade can often be found performing with with the band, as Queer As Funk's resident DJ.
Mixcloud: DEEJAY SLADE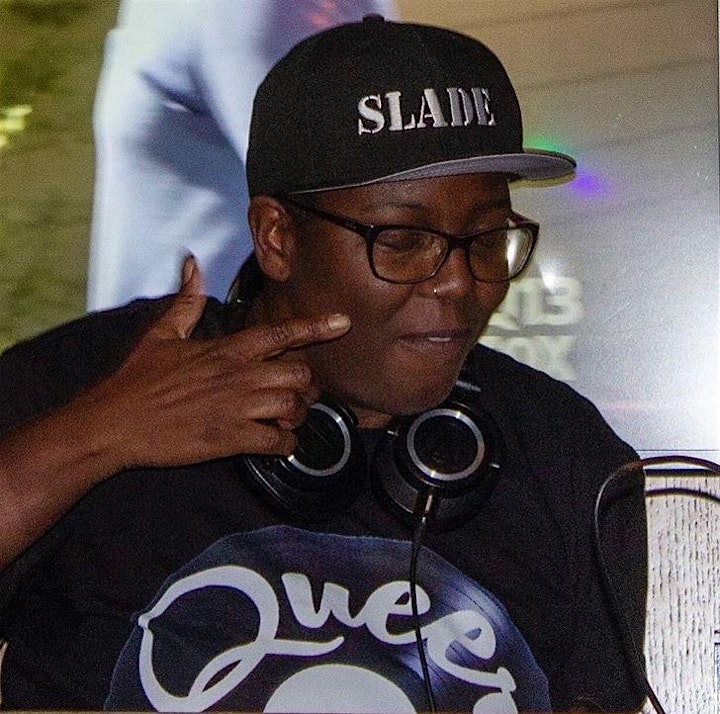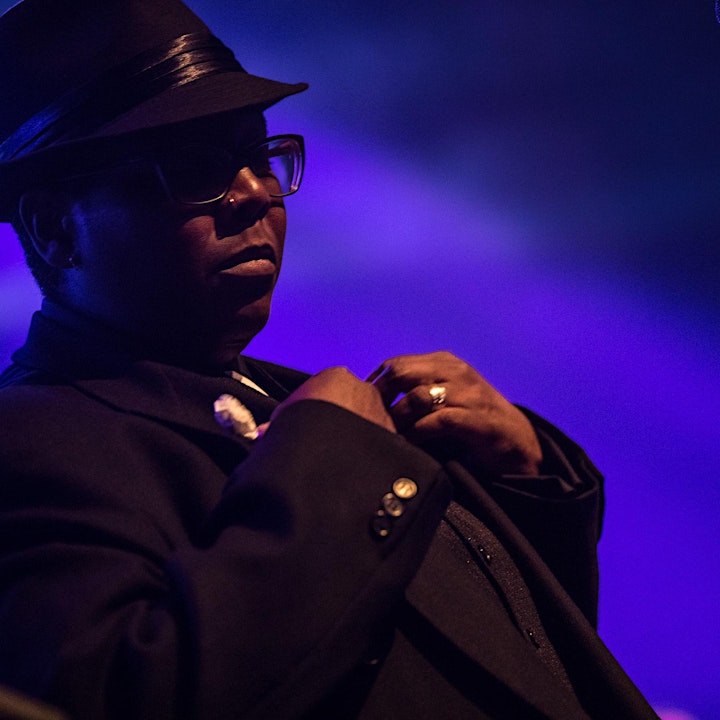 REFERENCES:
We hold the definition of "QTIBIPOC" as Queer/Trans/Black/Indigenous People of Color
We hold the definition of "queer" as "outside the perceived norm of sexual and gender roles, including (but not limited to) those individuals who self-identify as BGILPPTT32QQ - bisexual, gay, intersex, lesbian, pansexual, polyamorous, transgender, transexual, asexual, third-sex, two-spirit, queer or questioning."
We hold the definition of "LGBTQ2SIA+" as Lesbian, Gay, Bisexual, Trans, Questioning/Queer, 2 Spirited, Intersex, Asexual, Plus other non-hetero orientations, experessions, presentations or genders.
ACCESSIBILITY INFO:
Entrance ramp is located from Nelson Street Plaza. The venue and washrooms are wheelchair accessible. If you need more information please contact the venue at 604 669 1962.
▬▬▬▬▬▬▬▬▬▬▬▬▬▬▬▬▬▬
This event takes place on unceded Indigenous land belonging to the Coast Salish peoples. This includes the territories of the Musqueam, Skxwú7mesh-ulh & Tsleil-Waututh nations.