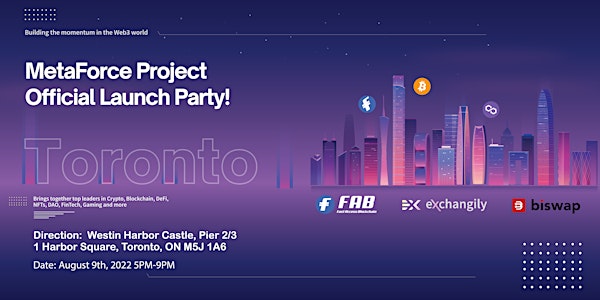 Crypto Ecosystem Night! MetaForce Project Official Launch Party!
FAB Ecosystem Party Night in Westin Harbor Castle, Pier 2/3. See you in August!
By Fast Access Blockchain
Date and time
Tuesday, August 9, 2022 · 5 - 9pm EDT
Location
Westin Harbor Castle, Pier 2/3 1 Harbour Square Toronto, ON M5J 2G4 Canada
About this event
This event is the official kick-off party to celebrate the launch of MetaForce Community Project built on Fast Access Blockchain. This is a great opportunity for all crypto fans, traders, enthusiasts and crypto investors to know the FAB Ecosystem and to network with the top leaders in blockchain technology, crypto, NFTs and gaming spaces. 🌎💻
Hosted at the Westin Harbor Castle in downtown Toronto, the event attracts industry leaders and decision makers in all crypto spaces.
The event features speaker sessions, projects discussions, social networking opportunities, and the after-party to kick off the Meta Force Community Project.
Join us for a fun and informative crypto evening at 5PM-9PM on August 9th, 2022, and meet amazing world-renowned speakers. We will have great music, dinner, drinks and more!
Location: Westin Harbor Castle, Pier 2/3, Toronto, ON M5J 1A6.
Register now as tickets are FREE, but there is a limited quantity!
About Fast Access Blockchain
This event is hosted by Fast Access Blockchain, which is the next generation blockchain built to provide a comprehensive solution for individuals and businesses from all sectors to secure their future in the blockchain-powered economy. FAB features a high performance, highly scalable and highly secure public blockchain.
Using a unique architecture, FAB is scalable to over one million transactions per second, hundreds of millions of users, petabytes of storage, and hundreds of thousands of decentralized applications. There are several well-established projects built on the blockchain such as eXchangily, Biswap and crypto payment applications etc.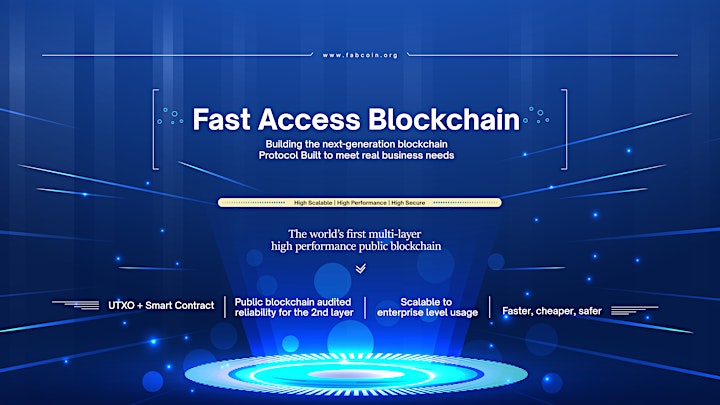 About eXchangily
eXchangily is a community-owned, robust high-performance decentralized cryptocurrency exchange and payment gateway. eXchangily is fully committed to creating an autonomous, efficient and transparent platform for persons and businesses. Built on Fast Access Blockchain (FAB), eXchangily is a major contributor to a healthy ecosystem.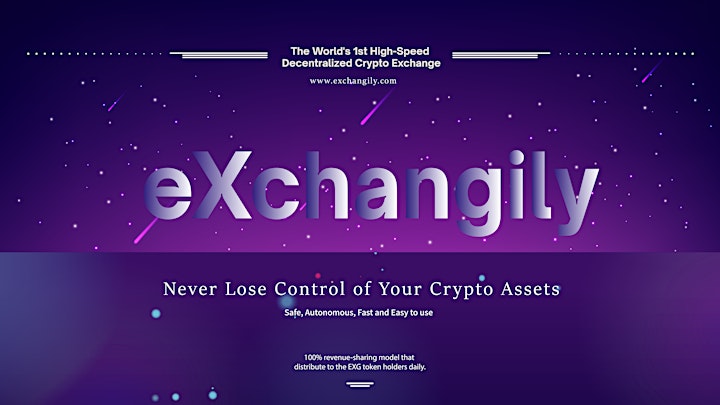 Come Join Us
This is an open event for anyone interested in meeting top industry leaders, social networking and learning to trade or stake cryptos, invest in digital assets and utilize the blockchain in the real world. Register early to reserve your seat now!
For all questions please email marketing@exchangily.com
See you in August!