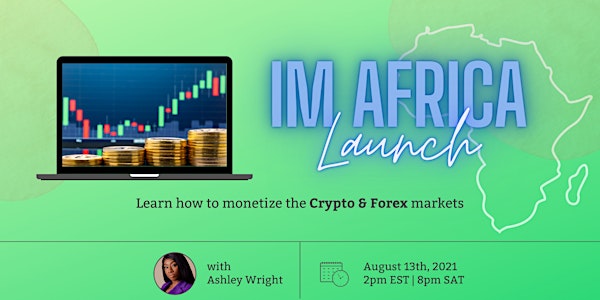 Crypto & Forex Trading- Africa
Join us as we share how to profit from the Cryptocurrency and Forex market and expand into Africa.
About this event
You will learn:
Introduction to Crypto
The 3 Crypto income streams
Crypto Strategies
How to build wealth with crypto
Resources
& More
There are limited tickets for this exclusive free workshop.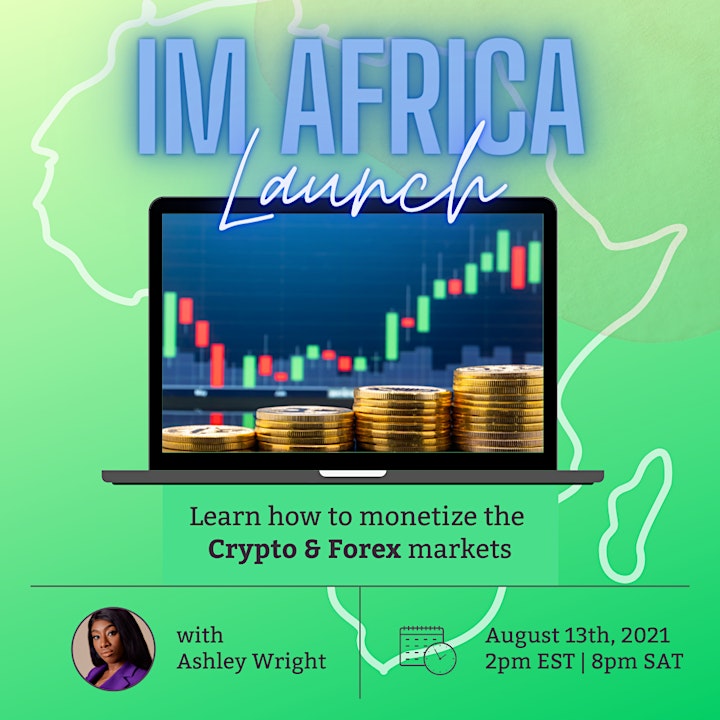 Our Coach:
Ashley Wright
Business Coach & Crypto Educator
Ashley Wright is a Business Coach and Cryptocurrency Educator from Toronto, Canada. She started her first business at the age of 17 years old and used that experience to create two successful online businesses. She is the Founder of "The Wright Success" brand that helps individuals with personal growth, building their brand, and growing their business. She has over 8 years of experience in Business and Direct Sales. She is the Founder of The Crypto Strategy Academy, a 7-week program that teaches individuals how to invest, trade and earn Crypto.
Ashley has spoken at many conferences, was featured by "Women of Influence" and "Gal Talks Tech", and has met some of the top cryptocurrency icons, including rapper, Akon and Ethereum co-founder Anthony Di Iorio. She continues to lead the space as the Top Woman of Colour Crypto Educator in Canada.