Description
Cryptocurrency is disrupting the global economy yet our understanding of how and why they work remains limited. The Mobile Learning Lab is excited to announce our next event in "Cryptocurrency – The Digital Coin: Everything You Need to Know"
Join us on Wednesday, April 18, 2018 for a jam packed session featuring 3 incredible speakers with backgrounds and experience in the cryptocurrency and blockchain space.
MEET THE SPEAKERS
Speaker #1:

Dina Mainville, Commercial Director, Strategic Partnerships & Innovation at Info-Tech Research Group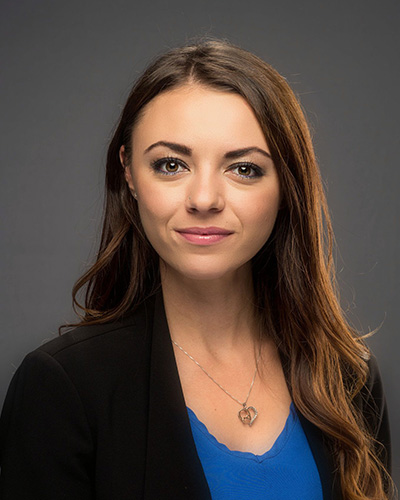 Dina attended the University of Toronto, with a double major in Political Science and Cinema Studies. She has completed the Bitcoin and Cryptocurrency Technologies course at Princeton University and the Introduction to Digital Currencies course at the University of Nicosia.
As a Commercial Director in Info-Tech's Strategic Partnerships and Innovation division, Dina empowers CIOs to effectively deliver business value by providing guidance, analysis and frameworks needed to optimize projects and operational processes.
Dina is also passionate about global adoption of blockchain technology and its ability to close socioeconomic gaps in developing nations. Dina has spoken about blockchain internationally and has been advising clients on blockchain practices for over two years, as Info-Tech's resident expert.
Prior to her current role, Dina was a Product Manager where she led onsite client engagements as a technology process specialist. Areas of focus included information and data management, project and portfolio management, IT governance, application development and rationalization. Other experience includes her role as a Management Consultant, where she focused on vendor contracting and negotiation best practices.
"Breaking down the Crypto-Craze: A Primer on Blockchain Technology"
Based on her experience, Dina's discussion will provide audiences on the specifics of blockchain, and the distributed ledger technology underlying cryptocurrency.
Speaker #2: Steve Downer, Founder and Principal Consultant at Down2BASkills Inc.
Steve Downer is the Founder and Principal Consultant at Down2BASkills Inc. With background and experience in cryptocurrency, blockchain & smart contracts research, artificial intelligence, Steve has been recognized by for his work derived from this approach by The Economist, Communitech and Toronto Mobile UX Group.
"Future of Cryptocurrency"
Steve will talk about the huge potential of cryptocurrency in international trade post Brexit. He will illustrate the potential of Quantum Computing to either support or destroy cryptocurrency's value.
Speaker #3: Alex Povolotski, Founder of AAA Coin Blockchain Cryptocurrency
Alex has been developing partnership with JP Morgan Chase, selling for Moneris; he is also the founder of AAA Coin blockchain cryptocurrency. Alex created own cryptocurrency on proprietary blaockchain to learn how it works, and listed it on a small crypto altcoin exchange. He also ran initial nodes on AWS Amazon Clould.
"Sustainability of cryptocurrency: chances of replacing existing money and danger signs"
Cryptocurrency is becoming more popular and being used in different ways. With a background and experience in working with banks and financial institutions, Alex's discussion will cover cryptocurrency trading and ICO government regulations, cypto currency or stocks, crypto payment methods versus speculative assets, and how banks are implementing blockchain and technical limitations.