Description
Welcome to our Mastermind Club about Blockchain and Cryptocurrency.
This session will focus on ICOs, the best practices and trends. We are honor to have Karla as our guest speaker.
Karla is the founder and CMO of Market-Waves, a blockchain focused marketing boutique. She's also the PR manager of Ambisafe, a leading blockchain development company, where she directs online marketing campaigns for ICOs.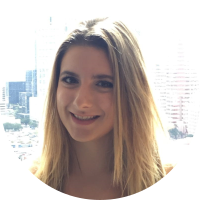 Come, learn and share!.
Space is limited, so reserve your spot now and take advantage of early bird rates this weekend.